Tottenham Hotspur: Fans not convinced by Tanguy Ndombele after Southampton display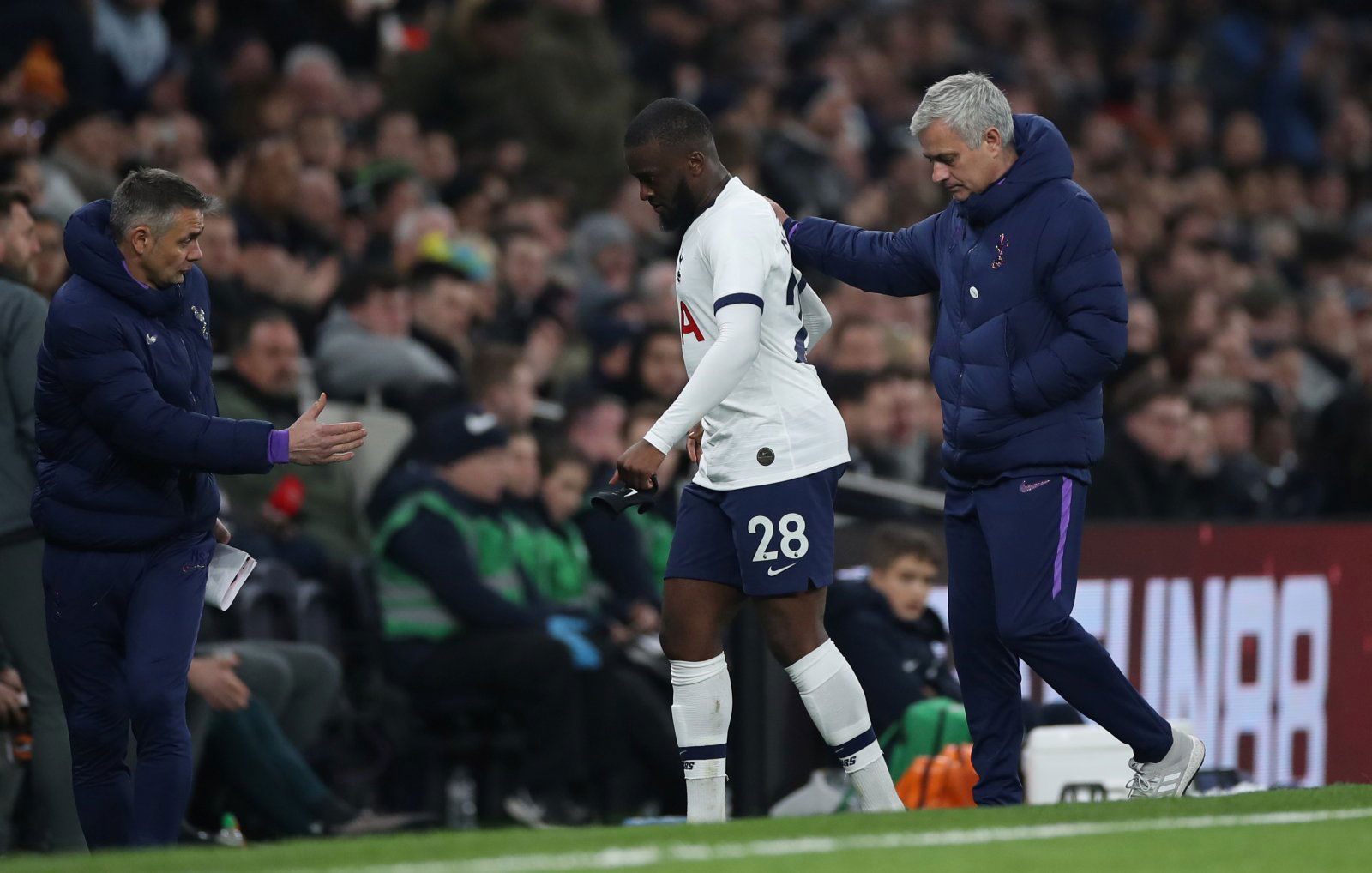 Tottenham Hotspur booked their place in the fifth round of the FA Cup on Wednesday, beating Southampton 3-2 in their fourth-round replay (BBC Sport).
An own goal from Jack Stephens and strikes from Lucas Moura and Son Heung-min were enough to seal the victory for Spurs, who will now take on Norwich City at home in the next round.
The game also saw a return to the starting line-up for Tanguy Ndombele, who has struggled with a string of injury issues in recent times. Indeed, prior to this match he had gone seven games in all competitions without a start (Transfermarkt) and most hoped that he could stamp his authority on the team and nail down a place in central midfield with a strong display.
However, it seems that quite a few Spurs fans weren't that convinced by the 23-year-old's performance against the Saints. In fairness he wasn't at his best, only 61% of his passes were accurate, he lost possession 11 times, he won just six of his 13 duels and just two of his five attempted dribbles were successful (SofaScore).
Here is what some Tottenham supporters had to say about Ndombele's display on Twitter…
Not involved enough with it without the ball ,passenger at times

— Shaun Lewis (@ShaunLewis17) February 5, 2020
He moves like he's permanently in flip flops

— ChrismanSpurs (@ChrismanSpurs) February 5, 2020
our fans definitely slightly overrate him, hes superb on the ball but does little to no workrate going back. World class on the ball, average at everything else

— Alfie // TTID (@_WxnksWizxdry) February 5, 2020
Not geared up to play in a team that needs him to work as well as do the other stuff, a luxury this team can't afford. Can't see Jose suffering him for too long. Very difficult to get excited by him, yes he does a couple of step overs and drag backs but he's lazy as hell.

— Joe Santos (@jo3Sant0s) February 5, 2020
really don't know what to make of him, still not convinced tbh

— Mícheál (@MFOD2010) February 5, 2020
Very worrying, he looks way off the pace and physical out of his depth. Hope I'm wrong, but I've a bad feeling he'll be back in France come August

— Steve Keane (@skeane2011) February 5, 2020
Looks disinterested and blames everyone else, lots of talent but I fear we may never really see it…

— Peter H (@HHowes4) February 5, 2020
Capable of much more in my opinion, the odd flick, drag back or nutmeg isn't going to make him a premier league footballer of the highest order, a lot of work ahead of him if he's to achieve at this level…

— Dean Webster (@DeanWebster65) February 5, 2020
He's not gonna make it, we've naused it and I'm not sure JM gonna suffer him for much longer

— Anton Marc Shaw (@amshealer1) February 5, 2020
Spurs fans, what did you think about Tanguy Ndombele's performance against Southampton? Let us know in the comments below…