Tottenham Hotspur: Fans react as Mikel Arteta appointed Arsenal manager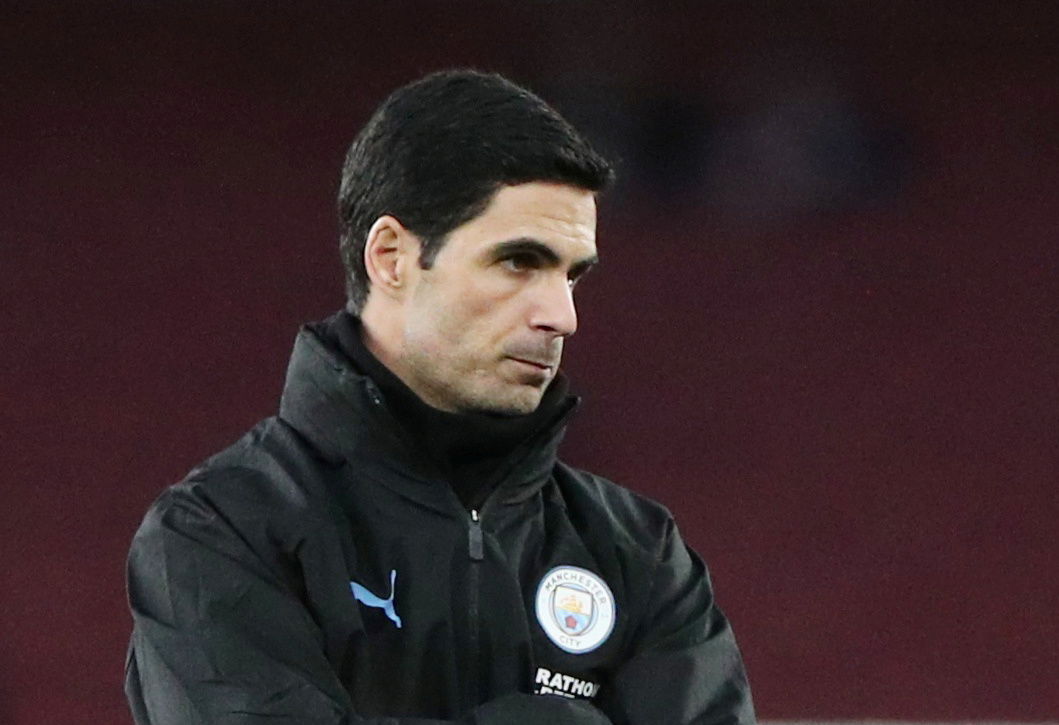 Arsenal have appointed Mikel Arteta as their new permanent manager, with the Spaniard signing a deal which will keep him at the Emirates until 2022 (arsenal.com).
He replaces Unai Emery in the dugout after the ex-Sevilla boss was sacked by the north London club in November.
The 37-year-old has built up a strong reputation as a coach in recent times having spent the last three-and-a-half years as Pep Guardiola's assistant manager.
Arsenal's local rivals Tottenham Hotspur have also changed manager this season, dismissing Mauricio Pochettino and replacing him with Jose Mourinho. Indeed, the self-proclaimed 'Special One' was reported by the Times to have met Arsenal earlier this season during Unai Emery's reign in charge.
And it seems that Spurs fans think that they have got the better deal, hiring a manager who has won several honours as opposed to a rookie who will be taking his first steps as a number one.
Plenty of Tottenham supporters have been reacting to the news that their rivals have appointed Arteta, with quite a few seemingly mocking the decision to hire the Spaniard.
Here is what some had to say about it on Twitter…
Toby Alderweireld signing a new contract 🤩 and Arsenal choosing Mikel Arteta as their new manger 😂😂 #COYS pic.twitter.com/s3oBtUnPZY

— Luke Hounsell MBE (@Hounse11) December 20, 2019
Trophies won as manager:

Mourinho: 25
Arteta: 0

Wonder which ones in charge of the so called 'bigger' club

— Max 🌪 (@MaxTHFC_) December 20, 2019
Arsenal went from:

"WE DID IT WIT SOL CAMPBELL LETS DO IT TO POCH HE HATES THE SPUDS FOR SACKING HIM"

to

"ALLEGRI IS LEARNING ENGLISH HES COMINGGG, SERIAL WINNER COYG"

to

"lEtS hOPe ArTeTa hAs StOlEn PePs TaCTIcS"

😂😂😂😂😂😂😂 pic.twitter.com/d4RtUFMl2D

— ze special wun (@R_THFC) December 20, 2019
Arsenal's manager is also now their best centre midfielder! #Arteta #LaughingStock #COYS

— Jordan Gay (@JordanGay10) December 20, 2019
Astonishing to think Arsenal fans thinking Poch would even go their, Instead they have Arteta with Zero experience. #COYS😆

— Dan Piper (@DanP457) December 20, 2019
It took just 11 hours for us to get one of the best managers in Premier League history, Jose Mourinho. It took 3 weeks for Arsenal to get a Unai Emery Replacement, and they got the guy who gave bibs out at Man City, Mikel Arteta.

How the mighty have fallen.

— ` (@TheDeleEra) December 20, 2019
Arsenal fans are happy about getting Arteta? 😂😂 i see no difference in Ljungberg tbh

— DELLER THFC 🤙 (@Leedeller1) December 20, 2019
Watch Tottenham vs Brighton LIVE on Prime on Boxing Day!