Tottenham Hotspur: Fans react to Christian Eriksen's comments about final months at Spurs
Former Tottenham Hotspur midfielder Christian Eriksen has spoken out about his final few months at the club before leaving in January.
The Danish international, of course, joined Inter Milan for £16.9 million (BBC Sport) and he has now admitted that he felt like he was often the scapegoat towards the end of his time at Spurs.
In an interview with BBC Sport, Eriksen described himself as the "black sheep" before also saying that he would "get the blame for a lot of stuff, for being the bad guy."
That last comment is in reference to the fact that he admitted last summer after they had lost in the Champions League final that he was ready to leave the club in order to try something new (Ekstra Bladet).
Plenty of Tottenham fans have been reacting to Eriksen's interview, with many lacking any sympathy for the 27-year-old. Indeed they insist that he brought things on himself for the way he openly admitted to wanting to leave the club and for his below-par performances before leaving – he scored just two league goals for them this season before leaving (Transfermarkt).
Is Bergwijn an upgrade on Eriksen?
Yes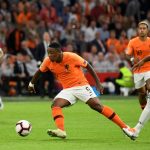 No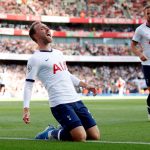 Here is what some fans said about Eriksen's comments on Twitter…
Brought it on himself. How weak are outlet players that they were all so down after the CL final that it affected them this season? Liverpool used it as fuel. Our lot just melted and felt sorry for themselves.

— ENIC OUT PAUL (@paulyboym1) February 5, 2020
Playing the victim, maybe you would have gotten your Madrid move if you turned up in the champions league final, that was levy's fault?

— The Duke of Ekpoma (@dayvid_d_taylor) February 5, 2020
Bought it on himself, whole interview is almost a sob story

— Eashan (@EashN17) February 5, 2020
Seems to ignore the fact that his mindset was questions cos his form was so bad. Not sure he would have got same treatment if he was playing well

— rosey 316 (@rosy316) February 5, 2020
You have yourself to blame on

— Idk 🇸🇪 (@OhGioLoCelso) February 5, 2020
His performances and coming out public saying he was rejecting contracts doesnt wash with me us Tottenham supporters pay our money into the club to expect to see someone who can beat first man in corner taking and put a shift in week in week out .

— Daniel G (@Punkdude1981) February 5, 2020
Well he was to blame, the way he played was like we played with 10 men

— Emma 🦋 (@Sunshine20Gamer) February 5, 2020
Publicly stating you want to leave is not how you go about things. He subsequently alienated himself, and when his firm dropped, the fans turned.
He went about it badly.

— sparrow_jrs (@sparrow_jrs) February 5, 2020
Spurs fans, what do you think about Christian Eriksen's comments? Let us know by joining the discussion below…