Tottenham Hotspur: Fans react to Danny Rose reports
Tottenham left-back Danny Rose has said he won't leave the club until his contract expires at the end of next season.
Rose, 29, was told by the club that his contract won't be extended, and the club failed to sell the defender in the summer.
Is VAR ruining football?
Yes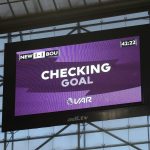 No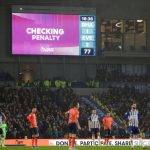 Despite this, Rose has made 11 appearances so far this season, fitting into the pecking order above Wales international Ben Davies.
It's yet another contract problem at Spurs, who face the prospect of losing key players Christian Eriksen and Toby Alderweireld in the summer for free when their deals expire.
Mauricio Pochettino's men haven't benefited from the uncertainty, with Spurs down in 14th in the Premier League table, already 11 points off the Champions League places.
Speaking to the Evening Standard, he said: "People upstairs at Tottenham were trying to do what they were trying to do. I've got 18 months left on my contract and I'm not going anywhere until my contract has ­finished."
Here's how some Spurs fans reacted to the news about Rose:
Torn between this

I dont hate Rose, but hes past it. If he remains committed then we should keep him, but only as a back up

My issue is, dont keep playing him if you want to make Sessegnon your next superstar wing back. We cant stunt Sessegnons development to appease Rose

— Ballin' (@SpursBallaz) November 13, 2019
Rose and Eriksen having bets on with each other to see who can be the worst player this season makes sense if u think about it

— Thomas.R (@Thomas_R1983) November 13, 2019
Surely if he can negotiate a signing on fee elsewhere and provided club do not ask too much of a fee he would be better off going

— Keith Blower (@blower_keith) November 13, 2019
Staying even though he knows it's best for both parties if he leaves. Unbelievable…

— SB (@browniespurs) November 13, 2019
Why are we treating our players like this. I get we need to get the older players out and young in. But players like Rose and Trips helped get us where we are, where is our respect to them?!

— James Harcourt (@jharcourt1) November 13, 2019
Petulance at its finest. Club don't want him, he wants to move up north, but refuses to go if a bid comes in as he'd rather leave for free which can only be just to spite Levy. (And for a sign on bonus)

— D (@wise0w1) November 13, 2019
Bang out of form not a good time to open your mouth Danny, Poch should make him third choice left back from now on.

— Oli Michael (@OliMichael88) November 13, 2019