Tottenham Hotspur: Fans react to latest transfer news surrounding Wilfried Zaha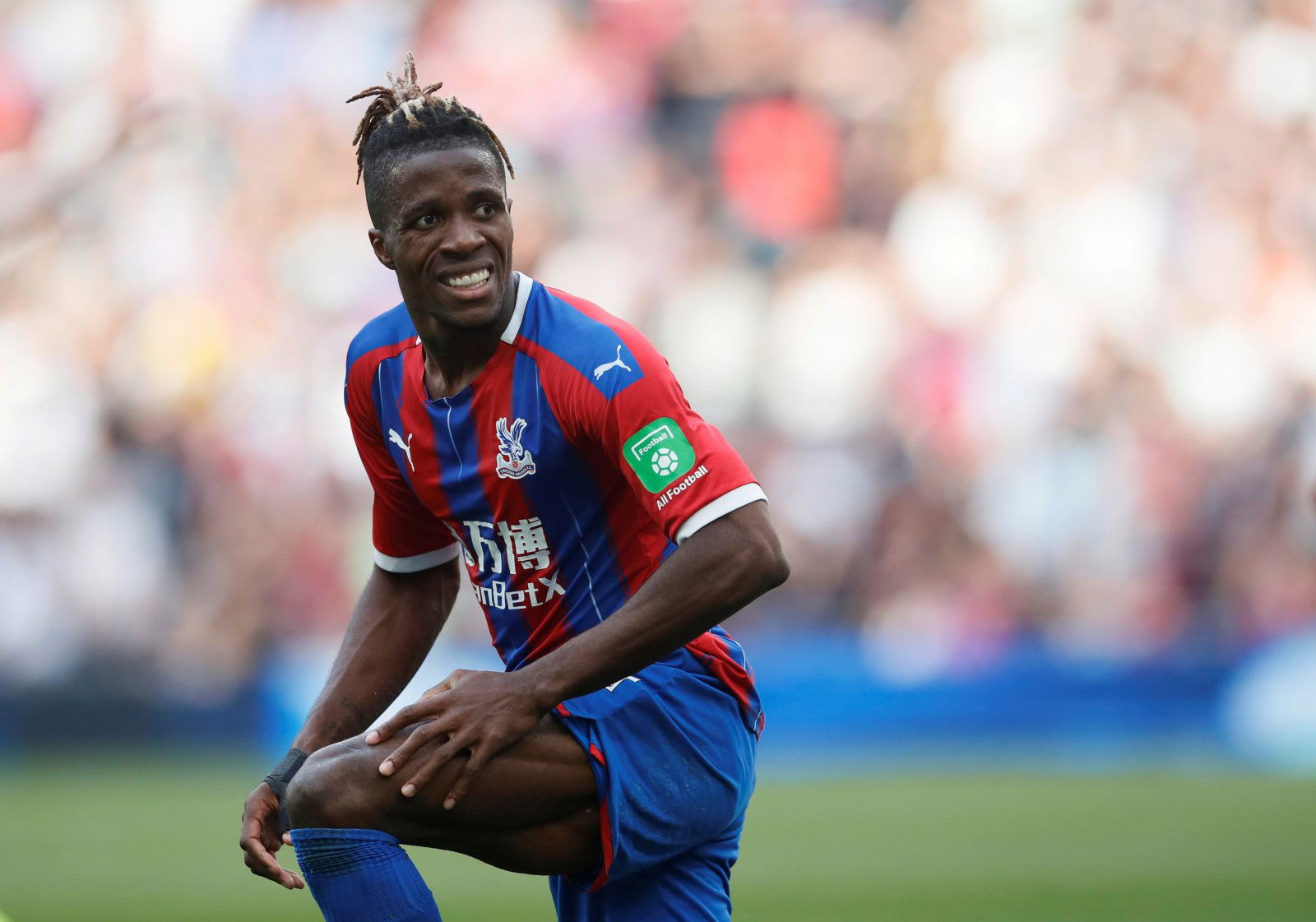 Tottenham Hotspur are not prepared to meet Crystal Palace's £80 million asking price for Wilfried Zaha, that is according to a report from the Daily Mail. Indeed, it is suggested that Spurs did have an interest in bringing in the former Manchester United forward this month, but will instead focus their efforts and resources on trying to sign an out and out striker before the deadline on 31st January.
Zaha has been keen on a move away from Selhurst Park for some time now, indeed he was reportedly "devastated" when Palace refused to let him go to Everton in the summer (Telegraph). However, it is now believed that the Ivory Coast international has told the club he is happy to stay until the end of the season after accepting that nobody will be coming in for him at £80 million.
Most Spurs fans seem to be quite happy that the club will not be paying such a hefty fee for Zaha, with plenty agreeing with the sentiment that their focus should be on signing a new centre-forward to cover Harry Kane who is out until at least April with a hamstring injury (tottenhamhotspur.com).
Added to that, several do not think he is worth anywhere near the valuation Palace have of him whilst one even admitted that not bringing in the winger was one thing he could "agree with Levy on."
Here is what some had to say on Twitter…
I have said it before and I will say it again…There is no way on God's earth that Zaha is worth £80 Million…..Not even close. At least I can agree with Levy on this

— Lee Adler (@AdlerSussudio) January 21, 2020
Good. Has one good game in about 10. Acts like a petulant child in the other 9.

— Darren Pigott (@PigottDarren) January 22, 2020
Rather spend money elsewhere

— ryan mclaughlin (@ryanyedo89) January 21, 2020
Good! Not worth the money!
Had his chance last season and went and signed a contract – So get on with playing mid-table!

— Bazzabee (@Bazzabee4) January 21, 2020
Good call

— Bram Scrogham (@bscrizzl) January 22, 2020
Don't want him :the most overrated player in the Prem!

— Clive Tomkins (@clivetomkins1) January 22, 2020
I don't think anybody is willing to pay £80M for this guy. Good player but not worth that money.

— Steve MacIver (@maciver_steve) January 21, 2020
Spurs fans, are you happy that your club will not be buying Wilfried Zaha this month? Let us know in the comments below…