Tottenham Hotspur: Fans react to tweet sharing Jan Vertonghen's alleged Twitter activity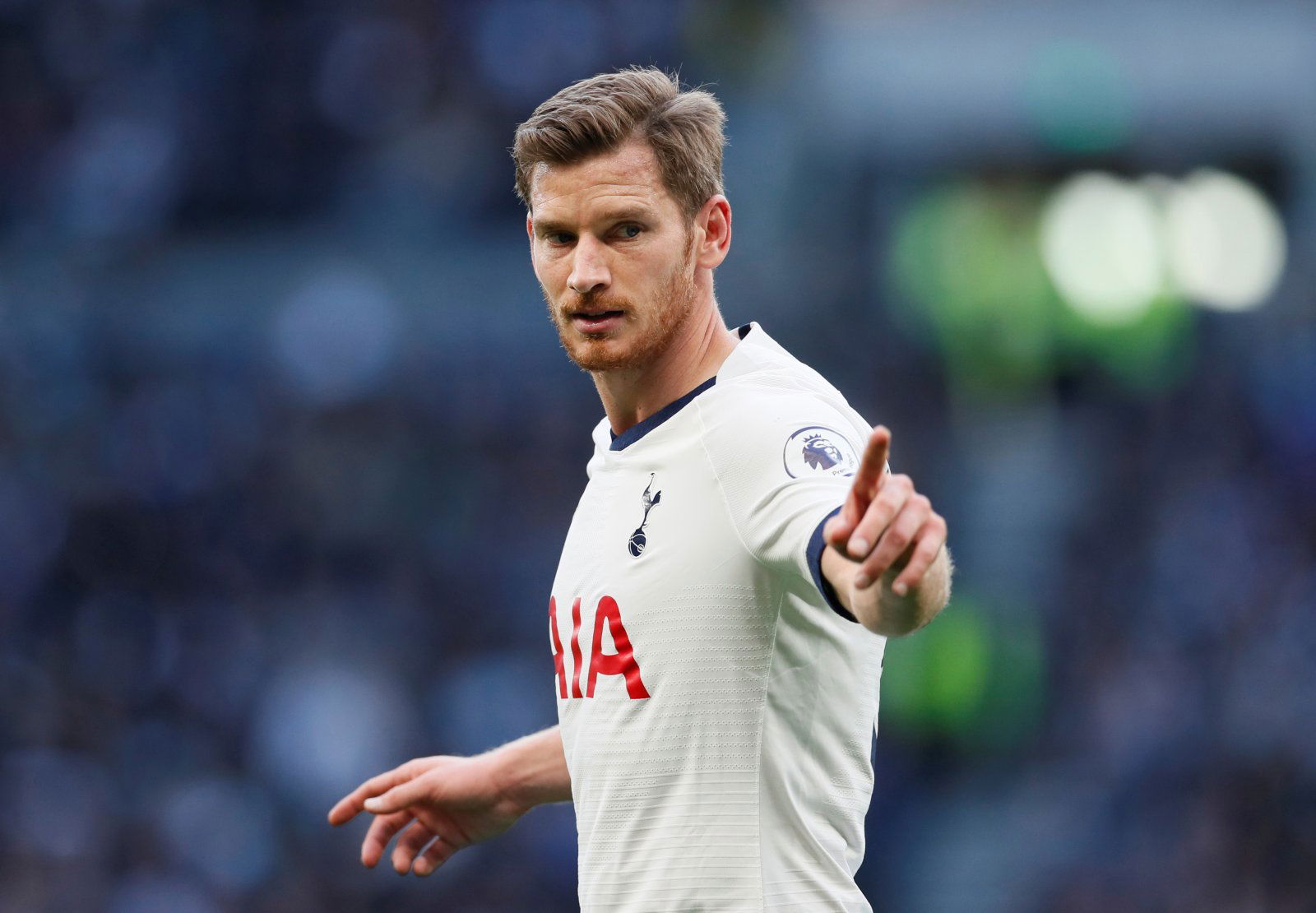 Tottenham Hotspur-focused Twitter account @Daily_Hotspur recently posted a tweet sharing an image which shows that Spurs centre-back Jan Vertonghen allegedly liked @BBCSport's tweet reporting that Liverpool "have apologised and reversed their decision to place some non-playing staff on furlough". 
Some Spurs supporters have reacted to this tweet by concluding that this shows that the Belgium international disagrees with Tottenham's decision to place some of their non-playing staff on furlough. 
On 31 March, Spurs Chairman Daniel Levy announced via the club's official website that Tottenham would be reducing "the remuneration of all 550 non-playing directors and employees for April and May by 20% utilising, where appropriate, the government's furlough scheme". 
Spurs are among four Premier League clubs to have officially announced that they will be furloughing some non-playing staff members, as per the BBC. Liverpool had become the fifth club to make this decision, however, as the BBC have recently reported, the Reds have since "reversed their decision". 
Tottenham's decision to place some non-playing staff members on furlough has proved an unpopular one with many Spurs supporters, as is evident by the Tottenham Hotspur Supporters' Trust (THST) recently urging "the club to release more information on the decision", as reported by the Evening Standard who go on to state that THST have shown concern that "the board's actions risked damaging Tottenham's reputation". 
Some Spurs fans have been reacting to @Daily_Hotspur's recent tweet sharing Vertonghen's alleged social media activity positively, with some of the club's supporters praising the Belgian defender, inferring that this shows that he disagrees with the club's decision to furlough some non-playing staff. Read the reactions of some Tottenham fans to this post in the tweets below.
👀👀👀 pic.twitter.com/YRlkxDpzcP

— Daily Hotspur (@Daily_Hotspur) April 6, 2020
Clearly he knows hes leaving and diesnt care what levy thinks. Good for him.

— Justin Coda (@JJcoda) April 6, 2020
If he is leaving in less than 3 months he's got nothing to loose, good on him. If all the players speak out they might do something about it

— Yorkspur (@York5pur) April 6, 2020
@JanVertonghen need to launch a military style coup and seize control of the club lad

— ChrismanSpurs (@ChrismanSpurs) April 6, 2020
Jan knows

— Sig (@siegmund1979) April 6, 2020
Says it all tbh

— Thfcjoey (@lilywhitescoys) April 6, 2020
Let's hope @JanVertonghen gather the boys and force the club to change its decision. The club is being embarrassing right now and needs to hear it.

— Henrik Löfgren (@HenrikLfgren) April 6, 2020
Tottenham fans, what do you make of Vertonghen's Twitter activity? Let us know below!