Tottenham Hotspur: Fans slam Tanguy Ndombele after Jamie Carragher's damning comments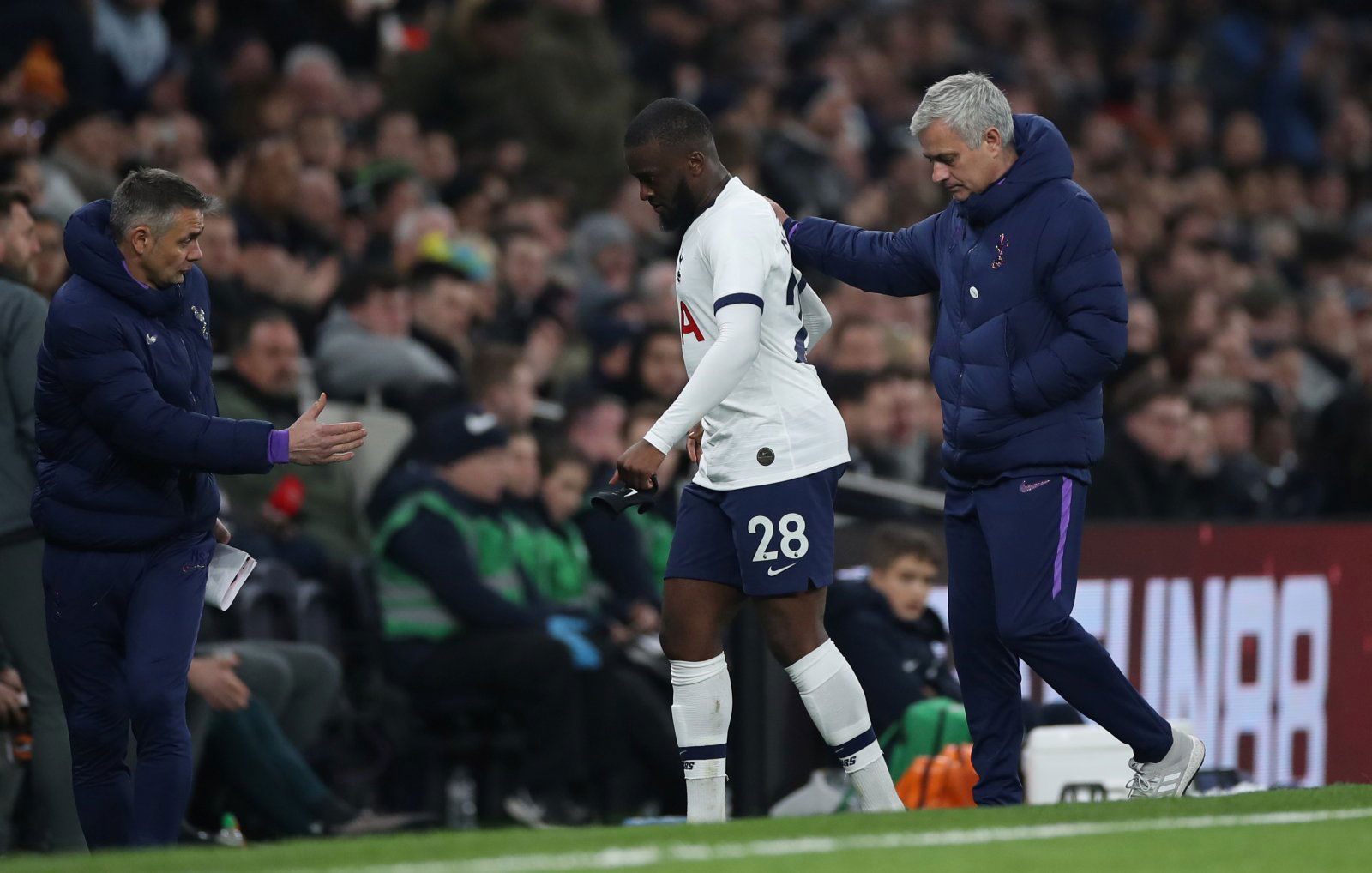 Many Tottenham Hotspur fans have slammed 'pony' Tanguy Ndombele after Jamie Carragher destroyed the midfielder in his analysis on Monday Night Football.
The Liverpool legend was speaking ahead of Jose Mourinho's comments on the Frenchman's recent displays and he agreed with the manager's insights, saying that he was 'spot on'. In the same sentence, he described Ndombele as 'walking like an old man', implying that he does not work hard enough to run around on the pitch (video analysis tweeted by Last Word on Spurs via Football Daily). Furthermore, Carragher also highlighted Ndombele's lack of sprints for the north London club.
The 23-year old had a lot of expectation coming into Spurs in the summer after impressive performances at Lyon but it's hard to suggest he's proven worth the £53m fee (per BBC Sport). Indeed, he has made a total of 27 appearances for Tottenham in all competitions this season but has only managed two goals and two assists, which is perhaps not enough for a midfielder capable of pushing forward and has players who reached the Champions League final last season around him.
These Spurs fans have reacted to Carragher's analysis on Twitter, with one fan saying his work ethic is 'absolutely sickening' while another went so far as to call him 'Adebayor's younger brother':
https://twitter.com/LastWordOnSpurs/status/1237110528574738432
Absolutely sickening, we could of dome so much more with that 63m….

— 👁Odyssey👁 (@ChampagneLane_) March 9, 2020
How can you not sprint once 😅

— @SpursWatson (@SpursWatson1) March 9, 2020
a big backside 🙂 funny. I honestly thought this is not the guy from Lyon. If it is I just think he got lazy when the first wages arrived. He then thought to himself "my god – ive made it"

His life/work ethic and pride is not like a James Milner or Bruno Fernandes.

— David Williams (@DavidWilliamsDK) March 9, 2020
We were sold a pup!!

— Pat the baker (@simple_minds1) March 9, 2020
He's right though.

We've signed Adebayor's younger brother.

— Nick (@SurplusNick) March 9, 2020
Carragher is spot on. I find it funny that pundits/journos think Mourinho hasn't said anything about TN's effort levels to him in private. Saturday night was pure exasperation about what was a chronic lack of effort from a highly talented player. He was right to criticise him

— Lewis & Levy Fatwa Fanclub (@joinerspurs) March 9, 2020
Zero sprints from a midfielder in 45 mins is embarrassing!

— SwanseaSpur (@RichardLoosmore) March 9, 2020
Spurs fans, do you think Ndombele was a good signing or would you have preferred to spend that money on somebody else? Let us know in the comments down below.