Tottenham Hotspur: Harry Kane clip ignored by fans who urge club to pay their staff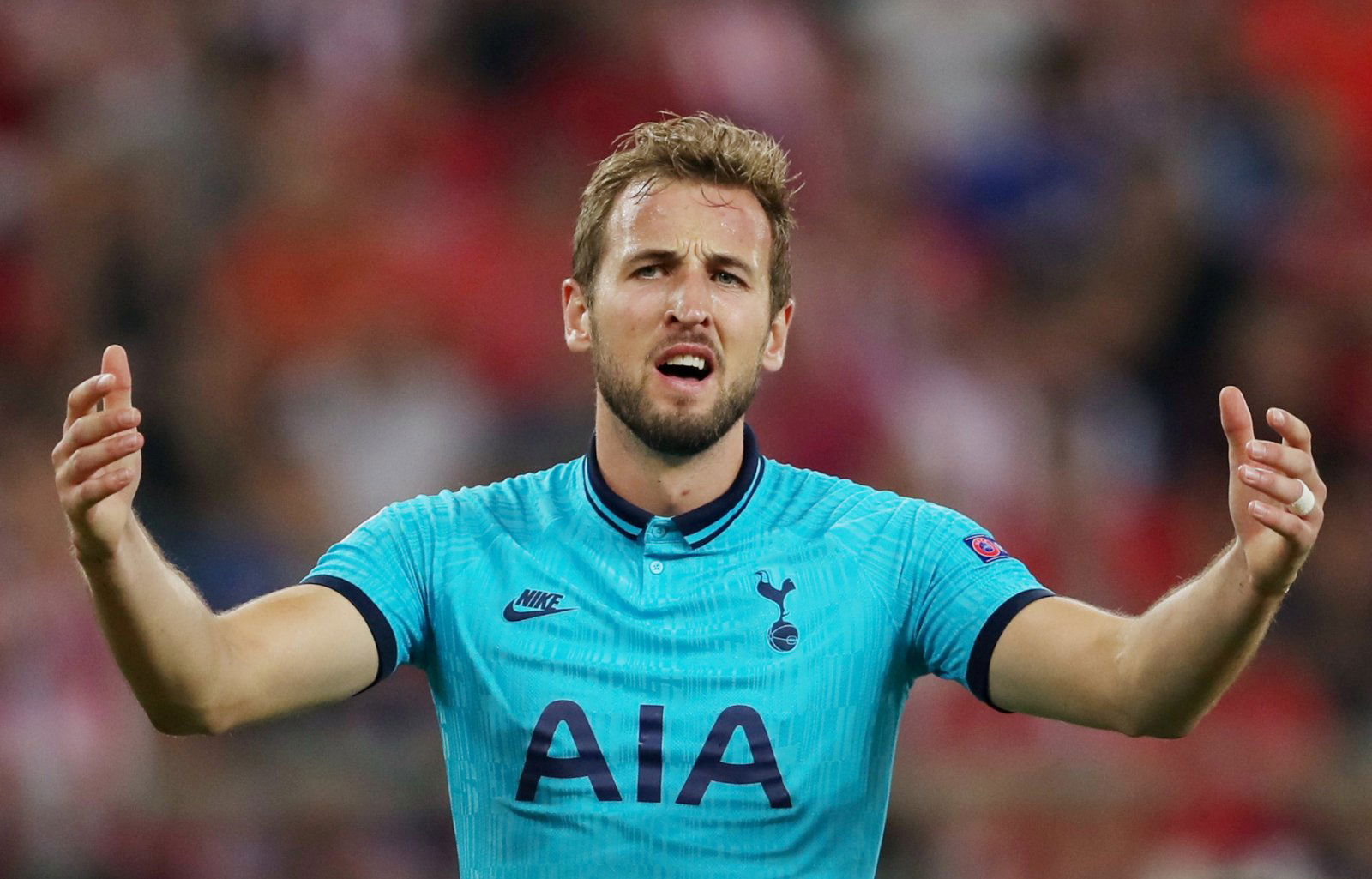 Lots of Tottenham Hotspur supporters have ignored a clip of Harry Kane posted by the north London club's official Twitter page and instead urged Spurs to pay their staff.
This follows the news from Football Insider that all heads of department, including recruitment chief Steve Hitchen, have been forced to take a 20 per cent cut, with Hitchen also having to close his department down.
Earlier this week, Daniel Levy announced on the Lilywhites' official website that all 550 non-playing staff were to take a cut of the same figure and be put on furlough 'where appropriate', which has angered lots of supporters.
They were seemingly not bothered by the tweet showing Kane scoring in a Premier League game against Brighton and Hove Albion back in October 2014. The 26-year old has been rumoured to leave Tottenham by various outlets with a recent report from the Daily Mail relaying comments from former boss Harry Redknapp that Kane could replace Sergio Aguero at Manchester City.
Would you like Jose Mourinho to walk away from Tottenham?
Yes
No
Yet these fans were more concerned about the news of the cutbacks and decided to voice their anger over the post:
no longer a Spurs fan of you can't pay your staff.

— Glyn Morgan (@mogsyboy) April 2, 2020
captain fantastic cant donate some of his wages to help the staff 🤔

— Augztron🇳🇬 (@ausnoff) April 2, 2020
How ironic that you used Brighton… The one club that has done the right thing during this difficult time and is paying ALL staff 100% of their wages because the "big boys" are taking massive pay cuts 🤔

— Nanny Dean (@Allibongo34) April 2, 2020
Life long supporter and always backed the club, but now embarrassed and disgusted… PAY THE STAFF

— Craig Thomas (@CraigThomas1976) April 2, 2020
We might have won 2-0 that night but they are winning 20-0 right now. Class club – Brighton that is. pic.twitter.com/1r5N053jL5

— Marc BA 🎙 ⚽ (@marc_ba12) April 2, 2020
Been a supporter since 1960 and ashamed of the club….pay the staff and get the prima dona players to follow Barcelona initiative and take a wages cut.

— Iorwerth Williams (@Iorwerth52) April 2, 2020
Pay the staff, cowards

— Will, malarkeymonger (@grandpookie) April 2, 2020
I hope it's not true that you are using government furlough scheme if so @spursOfficial I am disgusted as a lifelong fan when people are loosing their lives and you are cashing in

— sharon dinsdale (@shazdinz1) April 2, 2020
Missing football!? There's still plenty of Spurs discussion going on in the Vital Tottenham Forum! Click here to get involved!