Tottenham Hotspur: Many fans are on the defence after Mauricio Pochettino's comments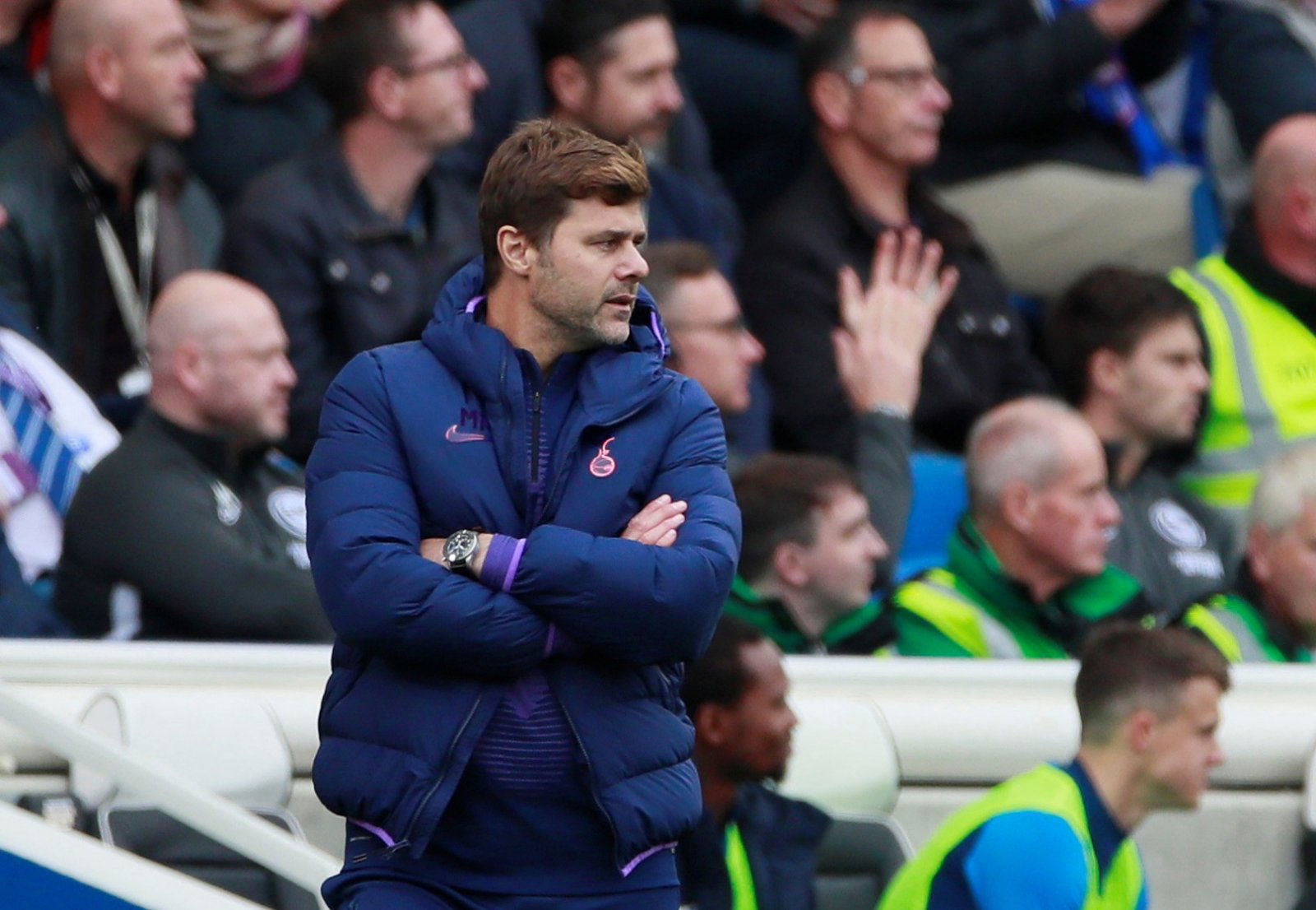 Mauricio Pochettino spoke about the atmosphere at the Tottenham Hotspur Stadium following Spurs' 1-1 draw against Watford.
The Argentinian implied that the feeling around the stadium did not help the team during the game, that ultimately ended in disappointment:
Mauricio Pochettino admits the atmosphere in the Tottenham Hotspur stadium is not helping the Spurs players:

"The atmosphere was not in the way you love to play. I understand why though.

I have to say in the last 20 minutes our fans were amazing and pushed us on."#THFC #COYS pic.twitter.com/IMufs2WCSS

— Ricky Sacks (@RickSpur) October 19, 2019
Many Spurs fans were far from impressed by these comments, claiming that the players need to do something to help give them some enthusiasm during matches.
They may have come away with a point thanks to Dele Alli's late goal, but Spurs were behind for 81 minutes after an early Abdoulaye Doucoure strike, against a team who are still yet to win a single Premier League game this campaign, as per Transfermarkt.
This comes in a season where Spurs have only won 3 games in 12 across all competitions, so many fans feel that the team isn't doing their part.
A selection of Twitter reaction to the comment, including posts from unimpressed Spurs fans, can be seen below:
Fan admits the management and the footballers in the Tottenham Hotspur stadium are not helping Spurs: 'The football was not in a way you love to see. I don't understand why though. I have to say in the last 3 minutes our players were slightly better than average and pushed us on'

— David Marcus (@dm723) October 19, 2019
Until son and ndombele came on the players were poor and some of there body language didn't even look intrested in the game . So why should fans try . Also our manger barley stands up to encourage the players . Arms folded most of the time. Sad times . COYS

— Thomas norris (@Thomasn48010532) October 19, 2019
My first ever live game, so maybe I don't have a lot of perspective, but I heard plenty of cheering, especially once Son came on and tore their left flank up. Sure, there was booing, but a lot of that first half deserved it!

— Alex Brown (@elganjey) October 19, 2019
Direct correlation between Winks coming off, the team playing with tempo and then the fans having something to cheer about in that last 20 minutes. Poch needs to stop deliberately playing stupid.

— Tay (@Taylan_Gul) October 19, 2019
We conceded in the 7th minute against a team that hasn't won a premier league game, weeks after getting humiliated by Brighton and Bayern. What does he want from us

— Dan Moore (@Danthefry1ngpan) October 19, 2019
This guys a joke seriously. If it's not the transfer window, It's the referee, If it's not the referee it's the players, If it's now the players it's now the fans

Poch is the one at fault. He decided to bench Son and play 5 defenders against a team who haven't won a lg game

— Darryl Cullip (@D_Cullip32) October 19, 2019
Spurs fans, what do you make of Pochettino's comments? Join the discussion by commenting below…