Tottenham Hotspur: Many fans have questioned Toby Alderweireld's commitment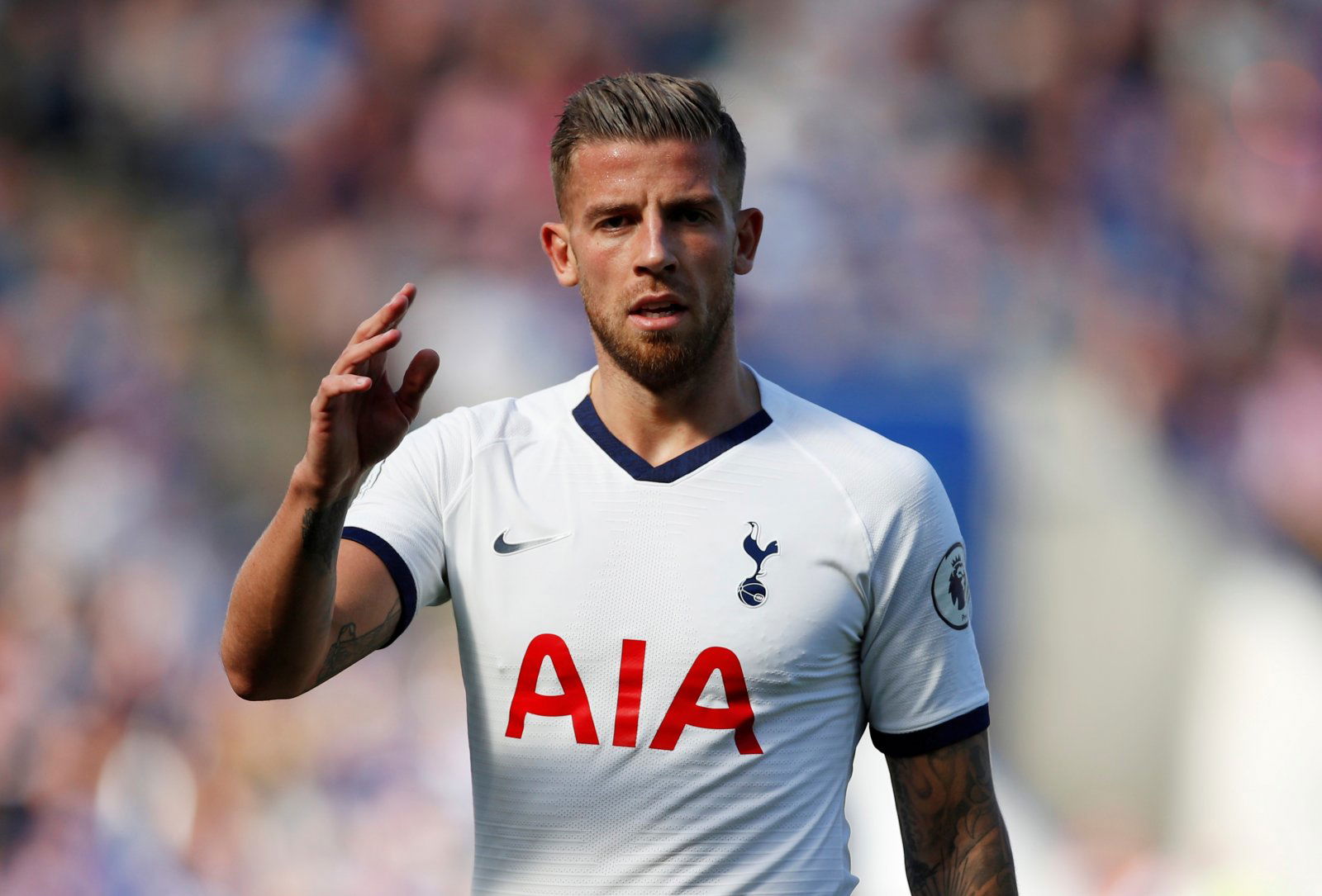 Tottenham Hotspur centre-back Toby Alderweireld scored for Belgium as they beat San Marino 9-0 in their Euro 2020 qualifier.
The 30-year-old's strike from outside the box deflected off Andrea Grandoni, wrongfooting goalkeeper Simone Benedettini and spinning into the net to make the score 5-0, as shown in the highlights video on the Sky Sports Football YouTube channel.
Despite the fortunate nature of the goal, Spurs' official Twitter account posted their congratulations to the Belgian:
Yes, @AlderweireldTob! #EURO2020 #COYS https://t.co/sHGpEQ5wbA

— Tottenham Hotspur (@SpursOfficial) October 10, 2019
However, many Spurs fans weren't as happy about the defender getting on the scoresheet as the club's admin seemed to be.
While some put things into context by seeing this as a goal against far weaker opposition, others took this as a sign that Alderweireld is putting in more effort for his national team than he does at the Tottenham Hotspur Stadium.
With the defender yet to sign a new contract, despite his current deal coming to an end in the summer, as per Transfermarkt, he has arguably made himself an easy target for this type of criticism.
A selection of Twitter reaction to the goal, including posts from frustrated Spurs fans, can be seen below:
Would be nice if he started scoring for spurs

— (@georgespursvlog) October 10, 2019
Would be a start if he just showed up for spurs

— ηicк barry (@nickpixtxt) October 10, 2019
Why is everyone one excelling on international break but not at spurs

— Davi (@HarryestKane) October 10, 2019
Amazing the difference when these players out of contract pull on their country's shirt. The desire suddenly returns.

— Paul Audere Est Facere (@paulyboym1) October 10, 2019
POCH really gotta do something about his coaching cause we saw a good play from Juan Foyth, Goal from Sonny and now from Alderweireld. It's clear the team is okay but the problem is from POCH

— Kelvin (@Kelvinminnd) October 10, 2019
Funny how they're all playing so well for their countries. Fancy bringing some of that form back to Spurs?

— Rockin'Robbo (@RockinRobbo22) October 10, 2019
Theres a shock, a clean sheet AND a goal for his country…….amazing what you can do when you put your national shirt on.

— Chris Mervin (@Merv1972) October 10, 2019
Spurs fans, has Alderweireld shown a lack of commitment this season? Join the discussion by commenting below…