Tottenham Hotspur: Many fans have taken no encouragement from Eric Dier's comments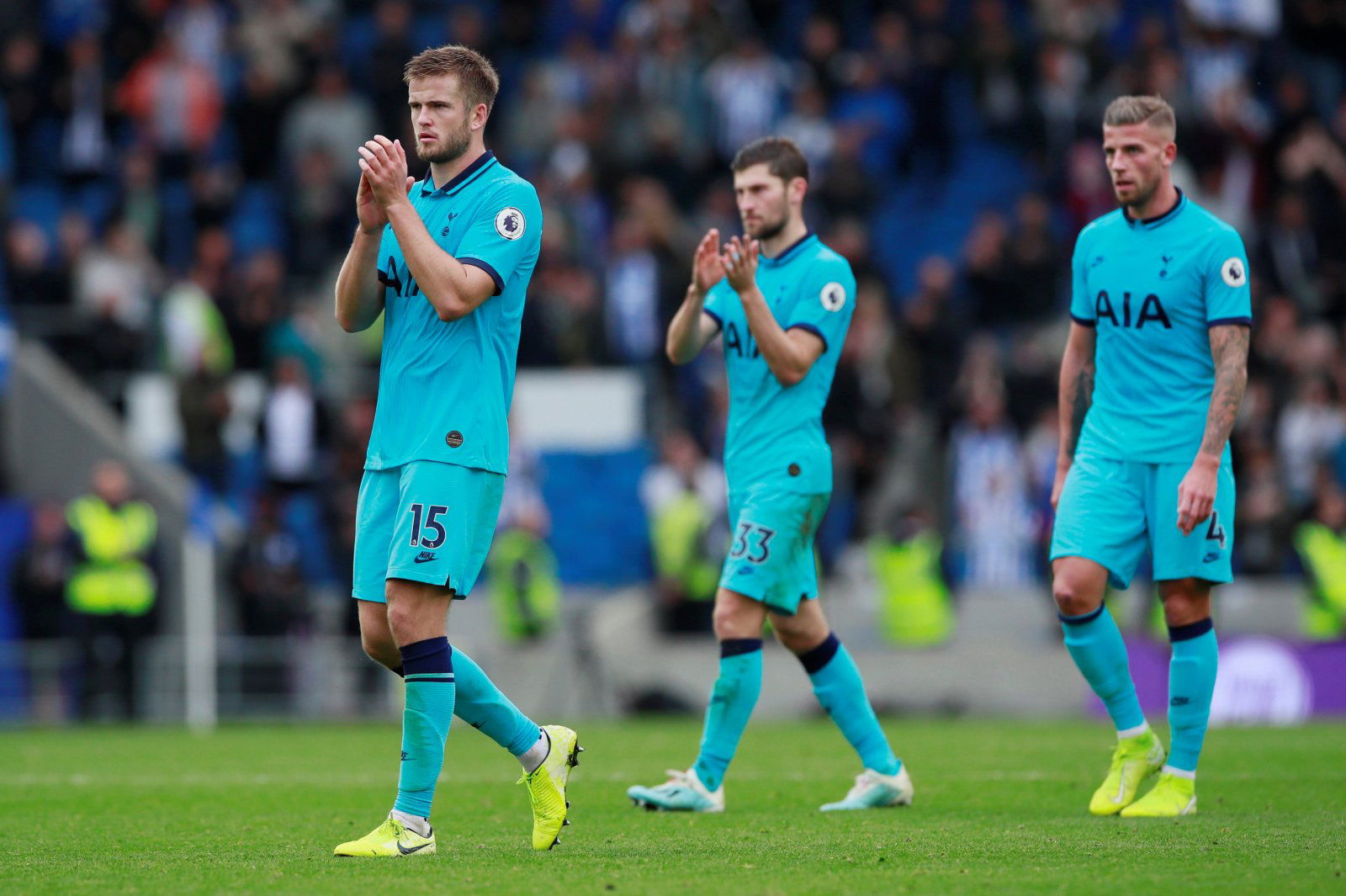 Tottenham Hotspur go into their game with Watford having won just 3 games from 11 in all competitions this season, as per Transfermarkt.
This has left many fans frustrated with their players at times throughout the campaign, feeling that things need to be done in order to put the situation right.
Eric Dier has spoken out, with an attempt to assure the fans that the team will push through their current tough period:
"We're going to have to be as strong as ever to push past this period, and you can have my word that everyone here will do the most they possibly can to do that." #THFC #COYS

— Tottenham Hotspur (@SpursOfficial) October 16, 2019
However, this has done nothing to lift the mood among many of the club's supporters, with it seeming as though only results will be able to do that.
What has also hindered the effectiveness of the comment is that they come ahead of a game against Watford, who sit bottom of the table on three points, so the timing makes some fans feel the problems are even more evident following what has been said.
The other part that has worsened the reaction is who has been saying the comments, as Dier has left many fans underwhelmed with his performances – the only starts he has made this season came in the Carabao Cup defeat against Colchester United and 3-0 loss to Brighton & Hove Albion.
A selection of Twitter reaction to Dier's comments, including posts from underwhelmed Spurs fans, can be seen below:
Unfortunately you are not strong. Unable to play the ball forward and hemorrhaging goals

— paul bowen (@tinman_557) October 16, 2019
It's Watford lads, bottom of the table with 3 points 0 win. Only a convincing win will do

— Artin (@hrytn) October 16, 2019
If we want to progress the first thing is they should get rid of you Eric

— Thfcaditya (@thfcaditya) October 16, 2019
Everyone calm down, we have Eric's word!

— Talking Tottenham (@jamesjohn_thfc) October 16, 2019
Dier is dire, he's done.

— ferndogger (@ferndogger1) October 16, 2019
You keep saying that, but still.. pic.twitter.com/uDbUhCxSEm

— Glennwinks (@Glenlived) October 16, 2019
Offload him now for sale

— syd.  (@sydisfab) October 16, 2019
Spurs fans, do you think Dier should be in the team? Join the discussion by commenting below…