Tottenham Hotspur: Many fans think Mauricio Pochettino needs to lose his diamond
There are many reasons being cited among those that led to Tottenham Hotspur losing 7-2 against Bayern Munich in the Champions League on Tuesday.
Will this be Mauricio Pochettino's last season at Tottenham?
Yes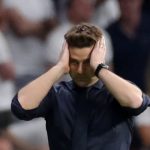 No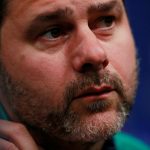 Some blame has been put on the players, with Rafael van der Vaart claiming they "think they're better than they are", as reported by Last Word on Spurs.
However, questions have also been asked of Mauricio Pochettino's diamond formation, with Ricky Sacks leading the charge:
As much as Mauricio Pochettino knows this squad better than anyone, what's clear is the diamond formation simply doesn't work for Tottenham Hotspur.

It's impossible trying to force a playing style or tactic upon players, especially when some of them lack commitment.#THFC #COYS

— Ricky Sacks (@RickSpur) October 1, 2019
Against Bayern, Pochettino used Harry Winks as the holding player, Moussa Sissoko and Tanguy Ndombele in the middle, with Dele Alli as the most progressive midfielder.
This simply didn't work, as the German champions held 58.7% of possession and completed more of their passes than Spurs, as per WhoScored.
Many of the supporters in the replies feel as though Pochettino should deploy a 4-2-3-1 instead, or he should be sacked so someone else can do it.
A selection of Twitter reaction to the statement, including posts from disgruntled Spurs fans, can be seen below:
Preach! A manager who was once lauded for his tactical adaptability now stubbornly refusing to change out of this system makes no sense when it clearly hasn't worked despite his numerous attempts to force players into it

— Super Jan (@so_spursy) October 1, 2019
I've said from the first game we played with it, the diamond doesn't work.
We have to revert to 4-2-3-1 or we will end up near the relegation zone

— Savraj11 (@_Savraj11) October 1, 2019
I agree with you bro I've been saying this a long time now and maybe he will go back to what works and what the players at the club are more suited for which is 4-2-3-1 and strangely enough it's the formation we have been the most successful with under him!

— Mark Clarke (@MClarke94166677) October 1, 2019
It's never worked so why does he continue to play it. Go back to 4-2-3-1. Get solid. Get protection to back and buildup confidence.

— gavin (@gavinspurs) October 1, 2019
It just allows the opponents wingers and full backs to attack the wings and we get out numbered with our full backs up the pitch

— Nick (@nikroberts2) October 2, 2019
It doesn't work and I don't like it. He is trying to accommodate Winks, Sissoko and Nnombele but it isn't working for us. Needed a Dier tonight

— Ben (@benspurs10) October 1, 2019
The diamond doesn't work with the players we have, it exposes the full backs and to be blunt they aren't anywhere near good enough

— Yorkspur (@York5pur) October 1, 2019
Spurs fans, do you think Pochettino needs to change his formation? Join the discussion by commenting below…