Tottenham Hotspur: Tanguy Ndombele to Barcelona rumour has lots of fans talking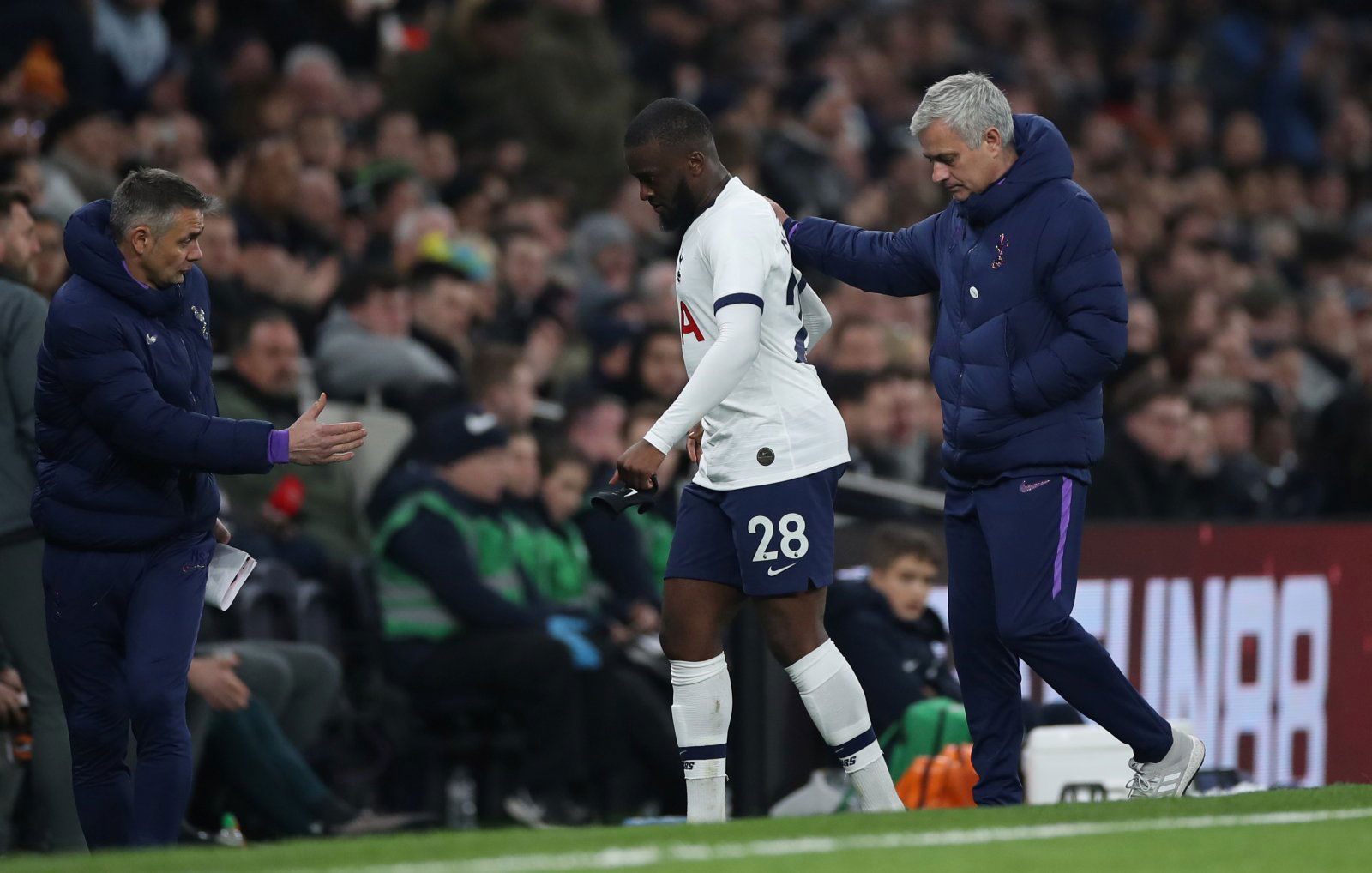 Lots of Tottenham Hotspur fans are talking about the transfer rumour that Tanguy Ndombele is a preferred target for Barcelona, according to Mundo Deportivo, relayed by Talking THFC.
The Spanish club are supposedly looking for a 'powerhouse' in the summer transfer window and they see Ndombele as their main target to fill that position in midfield.
The French international joined the north London club only last summer for a record club fee so considering how much Spurs paid for him, as well as the fact that he would have only been at Tottenham for one season, it perhaps seems unlikely that a move would escalate. However, if Barcelona come up with a generous cash offer it may be difficult for the club to say no.
One supporter has suggested swapping Antoine Griezmann for the 23-year old. The French striker has scored 14 goals and made four assists in 37 appearances in all competitions for Barca this campaign, according to Transfermarkt.
These fans were split over what to do with Ndombele, and some of them gave their own suggestions on Twitter:
Swap with griezmann

— Michel (@_Mxchel) March 26, 2020
Keep this guy at all costs. Once he's settled and up to speed with the fitness/strength needed for the PL, he'll be one of our biggest assets.

— Glory Glory (@GloryGloryTHFC) March 26, 2020
If we get a good price atleast more than we paid I dont see why not and then just re invest into ndidi

— Respect don levy (@Bartholemwhosav) March 26, 2020
We sell him and make Gedson permanent

— Gio Dhan Dhana Dhan (@MahatmaWayne) March 26, 2020
Don't sell we can't lose our best midfielder

— BidoShalaby🇪🇬🇪🇬 (@shalaby_bido) March 26, 2020
Take the money and buy Zakaria

— michael paul walsh (@walshyboy1985) March 26, 2020
I really really hope this is untrue.. he's wound me up countless times this season, but, he needs time. He is going to be the best player in the league in no time BUT he has to put the work in.

— Louis Costa (@mrlouiscosta) March 26, 2020
Those who want him out our stupid, the fella is class, the most talented midfielder we have in our squad with Lo Celso, be careful of what you wish for

— Emmanuel Oyesile (@EmmanuelOyesil2) March 26, 2020
Missing football!? There's still plenty of Spurs discussion going on in the Vital Tottenham Forum! Click here to get involved!