Tottenham: Joachim Andersen can be the ace to push Alderweireld out of the club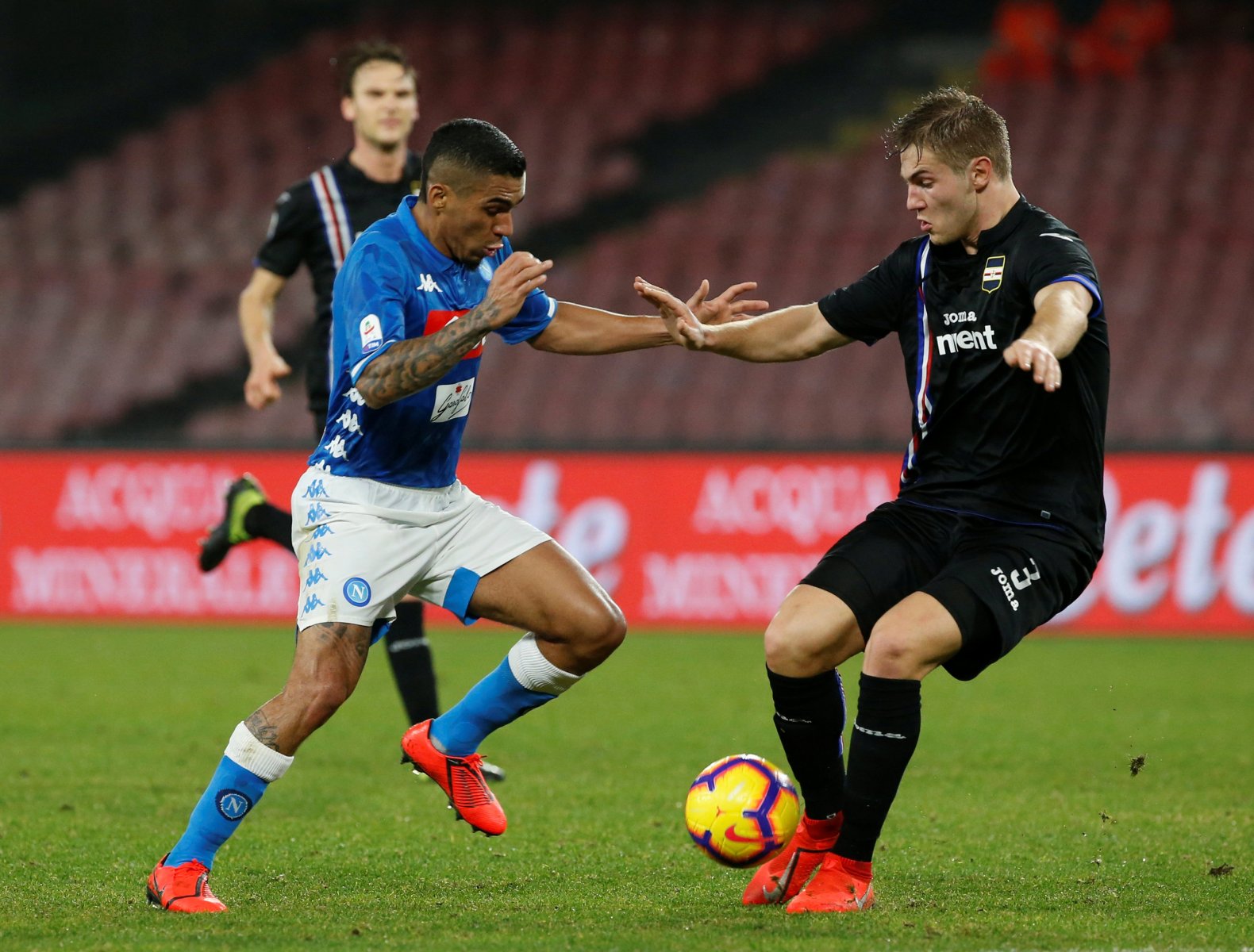 We know that signing a defender may not be high up on your wishlist, Tottenham fans, but here we are. The Lilywhites currently have four central defenders at the club in the form of Jan Vertonghen, Toby Alderweireld, Davinson Sanchez and Juan Foyth, so signing another one might not be the biggest priority in the eyes of fans.
Despite that, Spurs are one club of five that have been linked with a move for Joachim Andersen of Sassuolo alongside Arsenal, AC Milan, Roma and Lyon, according to Ansa. The Danish defender would come in as the fifth central defender at the club, but the pressure wouldn't be on the 23-year-old.
The first choice options at the club at the moment are Vertonghen and Alderweireld, yet it may be easier for Andersen to find his way in than you'd think. Alderweireld has been no stranger to media attention recently, especially seeing as his Tottenham deal expires in one year's time, so he could easily be forced out by the young Serie A man.
We have to iterate that a lot has to happen for this to come to fruition. The Lilywhites have to beat four other sides to his signature and then he has to prove himself to the point that the soon to be departing Alderweireld can be justifiably cast aside, but from what we've seen of the £22.5m rated ace, as per Transfermarkt, it's not impossible.
The 2017/18 season saw Tottenham get on fine without Alderweireld as injuries and contract issues saw him resigned to just 14 Premier League outings. That season Spurs still came 3rd and secured Champions League football, so there's no reason why they can't do the same next season if the Belgian is edged out by the impressive Joachim Andersen.
Tottenham fans, would you be happy to sign Andersen? Let us know!