Though Tottenham are still in a decent spot in the Premier League, it's been far from the perfect season so far for Mauricio Pochettino. Several of his players are misfiring, and their results have suffered. They've already lost two league games this season, whilst they've also suffered defeats at the hands of Inter Milan and Barcelona.
Things could be much worse, of course, but it's undoubtedly been one of Pochettino's more difficult spells at the helm; and it's not showing many signs of improvement.
Indeed, to the contrary, things could be about to get worse. According to the Mirror, Tottenham are worried that Jan Veertognhen's injury issues could be worse than first feared. They're worried that he could be out for over two months, meaning that he could miss a handful of important fixtures – including Spurs' Champions League group stage fixtures.
This is, obviously, a huge blow for the club, and in the context of their season, it could make things go from bad to worse.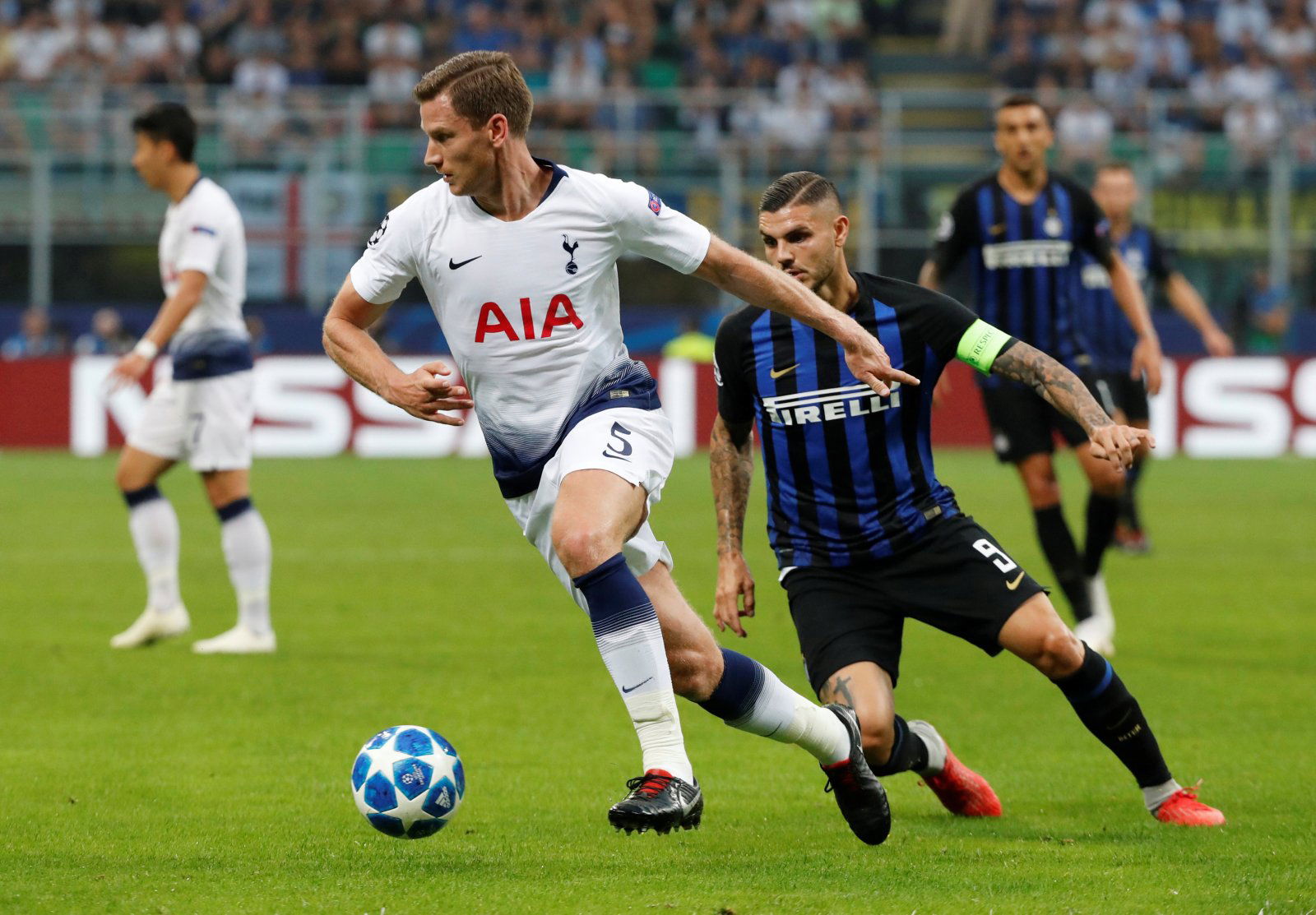 After all, Vertonghen is undoubtedly one of Tottenham's best players. The Belgian has started 7 league games this season, and he's regularly been the main man at the back over the year for Spurs. A lot of changes have come to the Tottenham defence in recent years, but he's been one of the very few constants, and so to lose that would be a significant blow.
Not to mention, he's also a real leader at the club. Tottenham are in a rough patch at the moment, and when tough times come, players like Vertonghen come to the fore. On the pitch, he's the sort of player that would score a big goal or make a huge tackle, and so to lose that is hugely problematic.
It's also an issue given the depth at Spurs. He's one of only a few central defenders that Pochettino can call upon that has enough experience at the highest level, and given the games that are coming, that is a problem. Missing big European ties are one thing, but games against West Ham, Man City and Chelsea are coming, and he'll be a huge miss for Spurs if he's not available for even just one of them.
Pochettino, then, will be hoping that the report isn't true – as it's the last thing that he needs.
Tottenham fans – thoughts?
Let us know below!