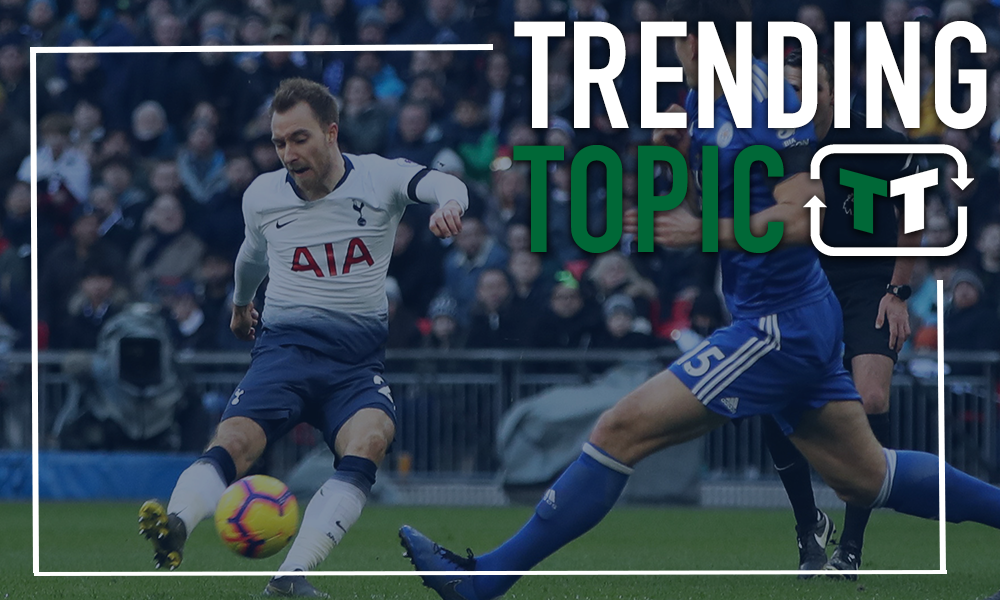 Harry Kane is the sort of striker that, regardless of the team he plays in, is going to score goals. Whether it's Tottenham, England, or even if he landed at Yeovil Town, you would expect the forward to score frequently.
After all, he's proven his worth as one of Europe's deadliest attackers during his time in the Premier League. His recent goalscoring returns in the English top flight have earmarked him as the best out and out forward in the country, with 30 goals last season and 17 goals already this term. Few would dispute his supremacy in England and, indeed, in Europe more broadly.
H0wever, there's also no doubt that he's helped out tremendously by the other quality on display in north London. Specifically, there are a number of brilliant attacking midfielders at Tottenham that have helped to turn Kane into the player he is. That's why he's even more deadly in a Spurs shirt than he is in an England shirt.
Between the likes of Dele Alli, Christian Eriksen, Son Heung-min and even Erik Lamela, Kane is given a helping hand every week at Tottenham. It's a real worry, then, that one of the best players at Spurs has been linked with a move away this week.
Indeed, according to the Daily Mail, Tottenham are expecting Christian Eriksen to depart Spurs this summer, with Real Madrid keen on his signature. Losing the Dane would be a crushing blow for Tottenham, given how influential he is,  but Kane is likely to be the one that is hurt most directly be a potential departure.
After all, nobody at Spurs is able to link up with Kane as well as Eriksen is.
The proof is in the pudding in this case. With 3 direct assists to Kane this season (via Who Scored), there are only five other duos in the Premier League this term who can boast a better relationship. Back in the 2016/17 season, no other duo was more deadly in unison, with Eriksen's 6 assists to Kane the highest in the league (via Who Scored). The year before that, Eriksen provided another 4 assists to Kane (via Who Scored). Their work together is simply brilliant, and there's no denying that Kane will be worse off without the little Dane.
That's not to say that Kane won't keep scoring. Of course, he will. But make no mistake, Eriksen's most prominent impacts in a Tottenham shirt have been felt by Kane – and his exit would be far from a seamless transition, especially for Tottenham's number 10.
You could make the case that losing Eriksen, in fact, would be more significant than any other player in this team, at least from the perspective of Kane. Given how reliable the Lilywhites have been on the Englishman's goals over the years, they simply must consider the implications of a sale. This would have a bigger impact than any fan could imagine.
Thoughts?
Like what the TT have on offer? Sign up for more notifications!