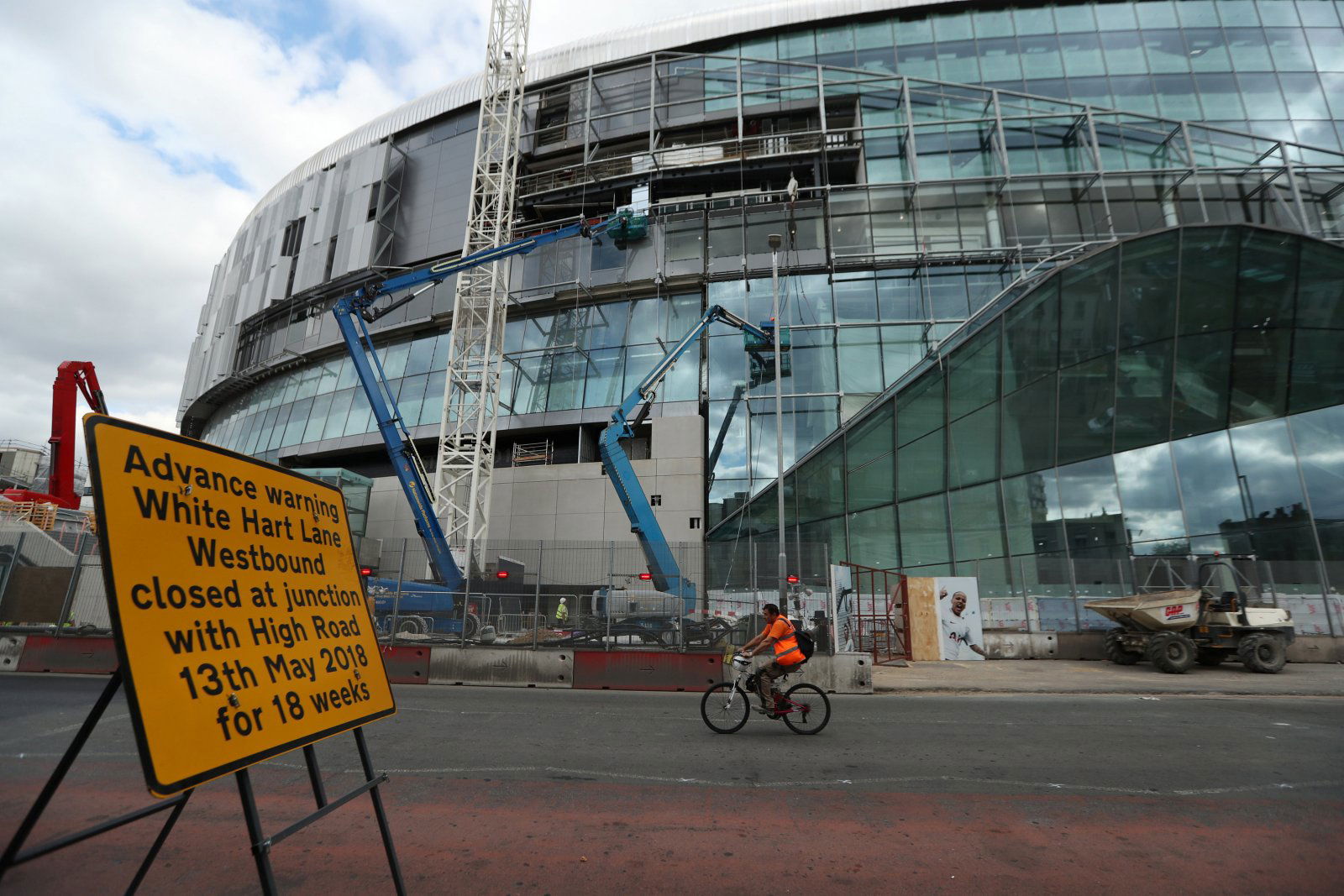 After the news broke that Tottenham's fixture against Man City will be moved from the Sunday October 28 to Monday October 29, fans of The Blues took to Twitter to show their outrage. 
The match was originally hoped to be played at The Lilywhite's new stadium, but hold ups in the building work meant that it had to be relocated. However, with an NFL game being played that day, the fixture has been moved to the next day.
Man City will be providing coach travel to the stadium from Manchester, but this didn't stop many fans showing how upset their were at the fact that they had already bought their travel to the match for the Sunday.
Other fans questioned how the pitch will hold up after an NFL game, whilst others complained that this would require having to take a day off work.
There have been persistent calls for Tottenham to be docked points for this blunder, and that was certainly echoed by the fans on Twitter.
This is what they had to say:
Why did we agree to this? The Wembley pitch will be wrecked after the NFL

—

You cant get mad at @ManCity for this. This is all due to the @FA & @SpursOfficial lack of respect for City fans. They will bend over backwards for other clubs while City has to fight for everything. Not to mention the refs already on the same boat.

— Rusten O'Neil (@RustenONeil) September 3, 2018

The day after an NFL game the pitch will be in bits

— blues brothers MCFC (@moconnell710) September 3, 2018

Not at all fair to our fans for a multitude of reasons, this offer by City is a token gesture, but will only help a minority of the fans who would have attended on the Sunday. Tottenham should be punished for this appalling incompetence and fined or gave points deducted.

— Graham Brine (@grahambrine) September 3, 2018

we should never have agreed to this change because of the failures of @spurs #Fingerlings

— Ray – Man City Fan TV (@mancity_ray) September 3, 2018

Take note @SpursOfficial. This is how you treat your fans.

— ejm (@darkfruitslover) September 3, 2018

So we've been essentially mugged off by spurs, who wants to travel to London on a coach on a Monday night ! What about @SpursOfficial refunding our Sunday train tickets. We need to club to stand up for us on this one

— Paul Jones (@jonezy89mcfc) September 3, 2018

Doesn't help fans who don't live in Manchester area or those who have already paid for train tickets !!! Once again fans being shafted after the club advising the date !!

— Steve Cross (@SteveCr21887067) September 3, 2018

hahahaahaha shambles

— Rasmus (@RasmusOLi) September 3, 2018

But some Tottenham fans quickly took to Twitter to apologise for their club's mishap:

Apologies lads, our admin is shocking

— Matt • (@Eriksxn_23) September 3, 2018