Alexandre Lacazette and Pierre-Emerick Aubameyang are forming one of the most formidable and feared strike partnerships in Europe. 
Very few clubs are still deploying two up front, but manager Unai Emery realised that he needs both of his high profile players on the pitch, and this may be a duo that could go down in Arsenal folklore.
Both are now settled and established at The Emirates, so let's compare these two transfers…
Alexandre Lacazette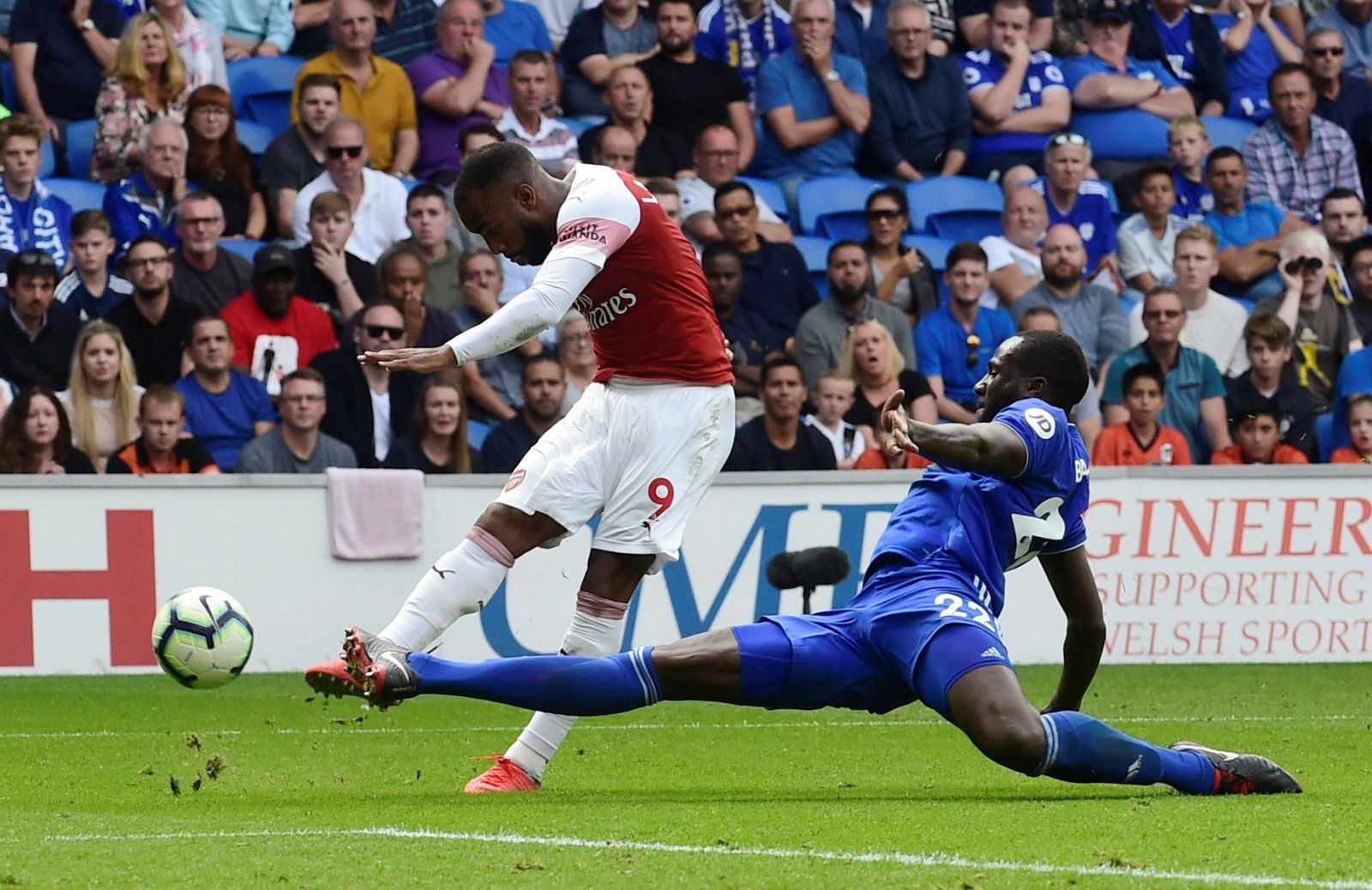 When Arsenal signed Lacazette for a club record fee of £46.5m from Lyon in July 2017, fans thought that they were signing one of the most deadly strikers across Europe. The French forward had bagged over 20 goals in three consecutive seasons in Ligue 1, and was one of the most feared strikers in that league.
He started his career at Arsenal with a lot of promise; he scored in his first Premier League game against Leicester, then went on to become the first Arsenal player in the Premier League era to score in his first three home games. This looked like the player fans were promised.
However, his prodigious goal rate began to diminish. After scoring once in August, and three times in September, he had a fairly healthy goals-to-games ratio in the Premier League. But he only found the net once in October, twice in November, and only once in December- the busiest period of his season. This was not a good return for a player of his value.
Another lean month in January, with only one goal, saw the striker pick up an injury in early February that would keep him out until April. This left the club thin on the ground in the Europa League, with only Danny Welbeck remaining to occupy the vacant position.
April and May would prove to be more profitable for the France international, as he bagged five league goals. To add to this, he scored three Europa League goals, including one in the semi-final home leg against Atlético Madrid, as his team crashed out at that stage.
This was a late resurgence by a player who had had a ropey opening season in England. He finished with 14 goals and four assists in 32 Premier League matches, and 17 goals in all competitions. Now this isn't a bad return; for some clubs and players, this would be an extremely good season. But compared to his value, and the array of talent that he played with at Arsenal, this would be deemed a fairly tame season.
In his first season under departing boss Arsène Wenger, he failed to impress.
However, he is only 27 now, and while that is not particularly young, he will still have plenty of good years ahead of him in red. His flurry at the end of last season gave him the confidence to carry into this season.
Although new manager Emery primarily used the Frenchman from the bench in the opening games of the season, he has started the past few matches, racking up two goals and one assist. He is already looking to be much more threatening this season, and will only improve.
 TT Grade B +
Pierre-Emerick Aubameyang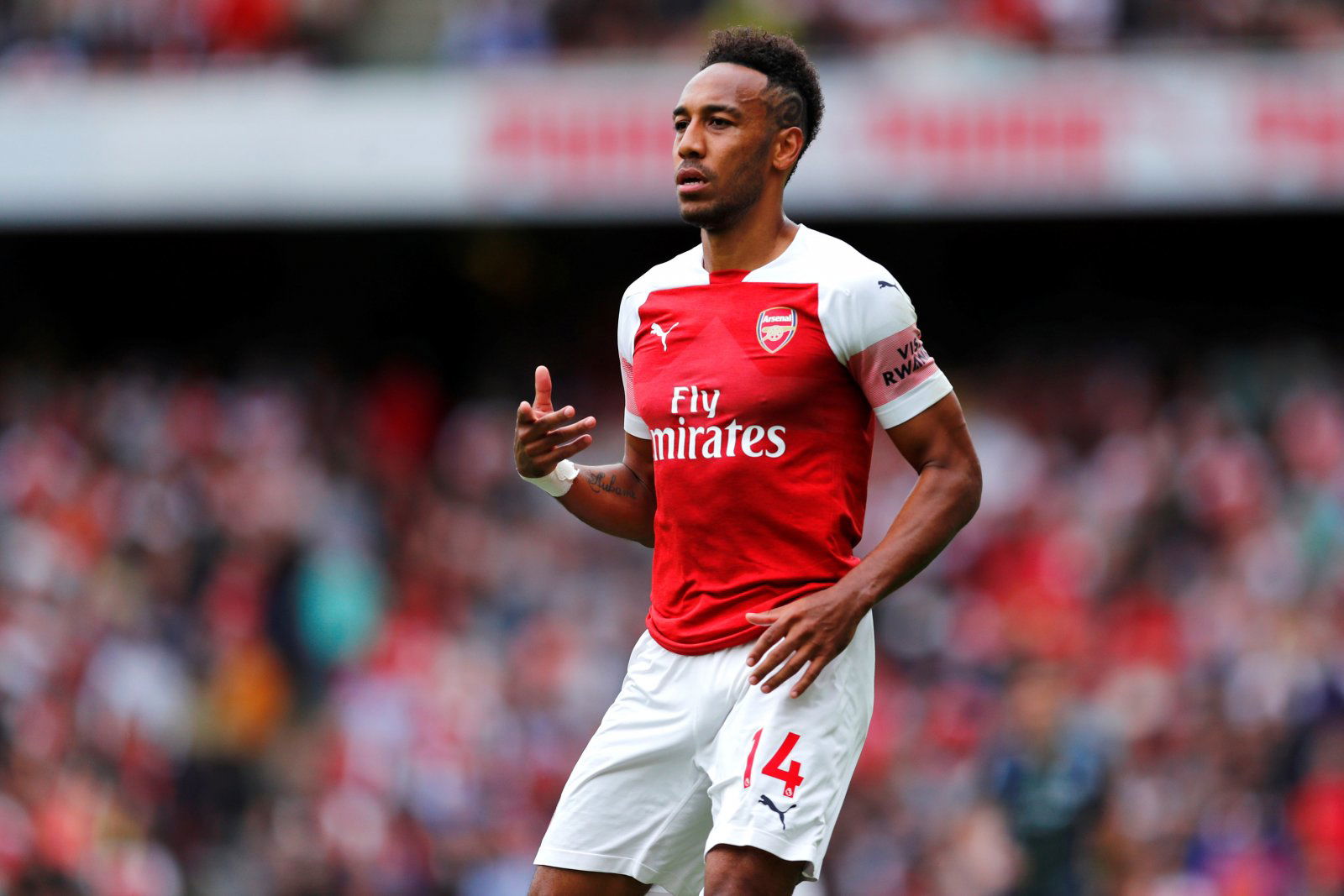 Arsenal signed Aubameyang from German giants Borussia Dortmund for a new club record fee of £56m on January deadline day, in a very bizarre bit of business. The Gunners also sold striker Olivier Giroud to rivals Chelsea that day, as Chelsea loaned striker Michy Batshuayi to the German side in a merry-go-round of transfers.
It was a sense of déjà vu for Arsenal fans; the excitement they had over the Lacazette signing over the summer was replicated again with the Gabon international. In fact, this one was more impressive. Aubameyang was the top goal scorer in the Bundesliga the season before, scoring the most goals in the league for 40 years with 31, and was leading the charts when he left.
For the second time in six months, Wenger had recruited one of the leading strikers in Europe. However, this time there was a huge void left in the Arsenal team following the departure of star man Alexis Sánchez to Man United. This was a man that had single-handedly carried the Arsenal team at times, and they desperately needed a someone to replace him; that man was Aubameyang.
This time, he hit the ground running and continued to the end of the season. The pacey forward scored in his first game for the club, and went on to score in four consecutive games through March, as well as a late flurry of goals in the final games of the season. This took his tally to ten goals and four assists in 13 Premier League appearances for The Gunners last season, and extraordinary return.
However, the downside of this transfer was that he could not play in the Europa League, as he was already tied to Dortmund in the competition. This was a grave problem for the club, as there was a huge amount of hope pinned on this competition. Not only was this realistically the club's only route back into the Champions League, but it would have also been a final swansong and trophy for departing manager Wenger. To be without Aubameyang for the campaign was a massive dent to the side and a downside to the transfer.
However, he is obviously able to feature in the competition for the club this season, and bagged two goals in the opening game. This goes alongside the two that he has managed in the Premier League this season, as he has started every game under Emery. The versatility of the player means that he can play through the middle, or wider, facilitating a partnership with Lacazette. It's this flexibility that makes him such a good player and transfer.
TT Grade A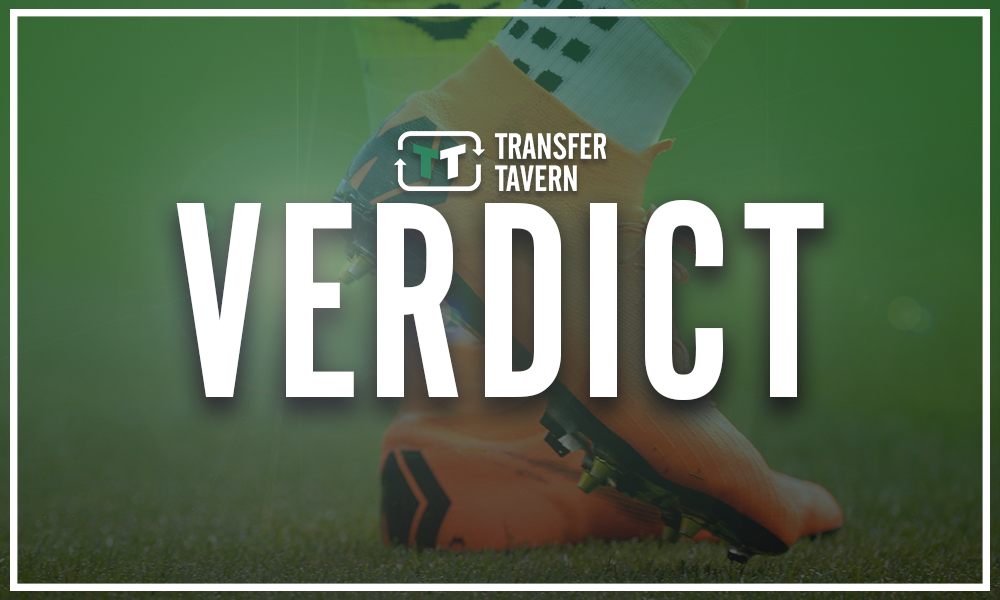 TT Verdict:
This was a very hard one to call, as both players have positives, and both have negatives.
If you look at each player solely from a stats perspective, Aubameyang is clearly the better signing. In just over a third of the number of games in the Premier League last season, the Gabon international only scored four fewer goals, and racked up the same number of assists than the Frenchman. In this department, he was clearly a better transfer.
However, it is not simply about one season that defines either player, or transfer, as both have made impressive starts to the new campaign, whereby Lacazette is just shading his partner in goals and assists.
There are other ways to measure a transfer. Neither were particularly cheap, neither are particularly young. But in both departments, Lacazette beats Aubameyang, being roughly £10m cheaper and being two years younger. Furthermore, the fact that Aubameyang could not feature in the Europa is another blot against his name.
But it is also hard to compare each player individually, as they complement each other to improve as players. Therefore, the fact that they have both been able to form such a great partnership is an indication of the quality of each signing.
However, the very fact that Arsenal saw it necessary to recruit Aubamenyang in January says something about how they viewed Lacazette, particularly at that juncture of his stay at Arsenal. This is what suggests that the signing of Aubameyang just wins this contest by the closest of margins.
Like what the TT have on offer? Sign up for more notifications!