Gonzalo Higuain is reportedly getting closer and closer to joining Chelsea on-loan with every minute that goes by. The Argentine has had his loan spell at AC Milan cancelled ahead of the move, and it's one that would see Alvaro Morata leave Chelsea, as Atletico Madrid pursue an interest in him, and you can read the updates on Sky Sports.
Alvaro Morata has got nowhere near hitting the heights expected of him since his big-money move from Real Madrid for what was a then club-record £60 million. That figure means that the Blues £2.4 million for each of Morata's 24 goals, however, the worry is that Gonzalo Higuain won't be able to offer anything more than the Spaniard, and in this battle, we're pitting them up against each other.
GONZALO HIGUAIN
Everywhere Higuain has gone in his career to date has seen him score goals. The Argentine striker has scored in Spain and Italy for Real Madrid, Juventus, Napoli and most recently AC Milan. However, if he moves to Chelsea it will be an entirely different challenge for the 31-year-old, and one that he may not necessarily be able to handle in the way he's been able to cope with the demands of Italian football.
The Premier League has been the undoing of a lot of top quality strikers and the last thing that the Blues want to see is yet another one added to that list in Higuain. The age of the striker could also prove to be an issue, with the striker now 31-years-old, would a loan and a view to permanent move in the summer be something that benefits Chelsea in the long run.
TT GRADE: B
ALVARO MORATA
Chelsea fans are never really keen to see Alvaro Morata start at the moment. The Spanish striker has fallen well below expectation at the club, however, things aren't all bad for the 26-year-old at Stamford Bridge. Morata's goalscoring record has never been incredible, and the way he links up play makes him a different kind of striker, then there's also the argument that Morata is more prolific at Chelsea than he has been anywhere else.
In Morata's time at Real Madrid, the striker bagged 31 goals in 95 games. Then at Juventus, he managed 27 strikes in his 93 outings. Compare that to his return of 24 goals from 72 games and it doesn't sound as bad. The Spaniard is on target to beat his goalscoring records for both Juve and Madrid at Chelsea, and even if he does miss a few big chances, the Blues should certainly persist with him.
TT GRADE: B+
TT VERDICT: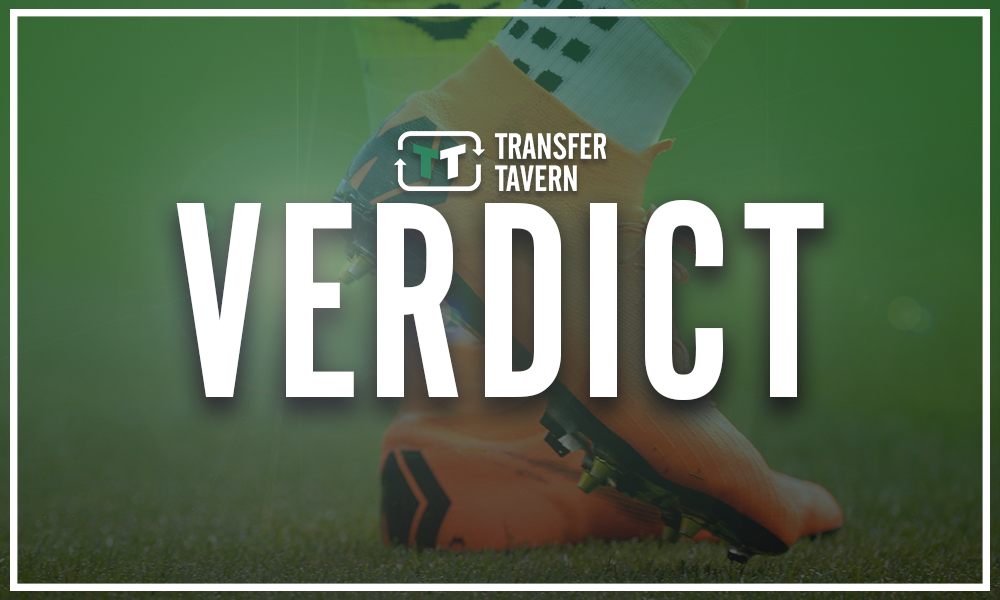 Alvaro Morata is often lambasted for his efforts at Stamford Bridge, but given the similarities that he's had with Gonzalo Higuain in his career, there's nothing to suggest that the Argentine would prove to be any better than him. For that reason, and the fact that Chelsea shouldn't be binning off a £60 million player after just 18 months where the fans have been on his case.