Granit Xhaka and Abdoulaye Doucouré both joined their clubs, Arsenal and Watford, at the same time, but in different circumstances.
Xhaka had a name and expectation that preceded him when joining The Gunners, whereas Doucouré was an unknown quantity.
Equally, they both joined clubs with vastly different statuses and expectations from fans. Arsenal were a titan of English football, The Hornets were entering their second season back in the Premier League.
Taking that into account, let's compare these two transfers…
Granit Xhaka
Xhaka joined Arsenal from Borussia Monchengladbach for a fee of £35m in the May of 2016. Big things were expected of the no nonsense Swiss midfielder from a club that was crying out for a man in his position.
Patrick Vieira, Ray Parlour, Gilberto Silva are some of the names that have occupied the defensive midfield position for Arsenal over the years. This is an indication of the pedigree that the club have in this position, but they had fallen down the wayside over the years. The once fearsome and dominant midfield became a shell of its former self in a matter of years. Xhaka had arrived to restore order back for The Gunners.
The one thing that you cannot deny about the 66 cap Swiss international is that he is abrasive. Two red cards and five yellow cards in his first season in the Premier League sums up his attitude. Alongside 71% tackle success, he was an imposing figure in the midfield.
Whilst those stats laid a precedent as to what kind of player Xhaka was going to be at The Emirates, he had some very unflattering stats to his name as well. After the first few months of his first season, he had the most misplaced passes in the league.
This was the way his first season continued; temperamental and inconsistent. It finished on a high with winning the FA Cup, but the midfielder was also deemed a scapegoat for any bad results by The Gunners.
His second season saw a marked improvement. He played in all 38 matches in the Premier League, and developed a growing influence in the side. He averaged 82 passes per game, and broke the record for most passes in a season in Premier League history with 3,116.
He was a mainstay in the team in Arsène Wenger's final season in charge, and as the team struggled at times, so did Xhaka- or at least the fans would blame him. His stats would suggest that he is a very solid player, but there is something that stops the fans getting on board with him.
And so to this season, where it is much of the same for the 26-year-old. Arsenal had a torrid start to their campaign, losing to both Man City and Chelsea in their opening two fixtures. In both games, fans pointed the finger at times to Xhaka for lacking control from the midfield and positional errors.
With one goal, one assist, and three yellow cards, this season has started in typical Xhaka fashion, and that will please and annoy some fans. No matter what he does, he may always be a convenient scapegoat for fans.
He is still in a position where he can mature as a player, and may well do that under Unai Emery. Statistically, he looks to be one of the better, or even best, defensive midfielders for Arsenal in the past decade, however, he will always face an uphill battle winning over the fans.
TT Grade B
Abdoulaye Doucouré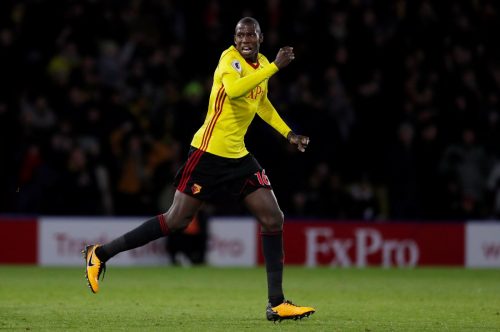 When Watford signed midfielder Doucouré from Ligue 1 outfit Rennes in 2016 for a fee of £5.4m, Watford fans had a question mark over his head. He was loaned immediately to La Liga outfit Granada, meaning the 23-year-old player would have to wait until the following season to try and impress at Vicarage Road.
The Frenchman's (valued at £13.5m on Transfermarkt.co.uk) initial arrival was met with some scepticism, with some believing The Hornets' midfield was already well equipped, very few predicted the season that the new man would have in 2017/18.
The former France under-21 player played 37 games in the Premier League, scoring seven times, becoming the clubs top scorer that season and being voted Watford's Player of the Season. It was a fantastic campaign, where Doucouré went from maligned outsider, to one of the Premier League's most difficult players to face.
He hasn't made the same blistering goal scoring start to this season as he did last, but that was expected. He has still played very well as Watford have made a brilliant start to their Premier League season. He helped Watford win their first four games on the bounce, and looks to be a rock in a team that can be a real threat under Javi Gracia this year.
His energy and physicality made him a handful for both attacks and defences, as he made an imposing start to his Premier League career, attracting a lot of interest from some of the biggest clubs in Europe.
What's best for Watford, is that at £5.4m, that is a bargain in today's prices. While it was a club record, it still is paltry compared to the prices of some players. It's a stat like that which goes to show how much of a successful transfer this was for Watford. While, it was a transfer that could possibly not have taken off, it still wasn't a great risk because the club didn't waste a lot of money.
In terms of performances and value for money, this is one of the best transfers in recent history. The only downside to this transfer is that it will be very hard for The Hornets to keep hold of the Frenchman. Vicarage Road would be seen as more of a stepping stone in Doucouré's career, where he will hope to move on to greater things in some of Europe's biggest clubs. The quality of a transfer is sometimes based on how long the player stays, or plans to stay at the club, which may not be very long in the Frenchman's case.
However, at the time of buying him, he was an unknown quantity, so it is hard to know if the club knew that he would have this kind of ascendency. Moreover, if Watford are to sell Doucouré, they could ask a fairly hefty price for the midfielder. Watford could expect to recoup significantly more than they splashed out for him, which is another strength to the transfer.
Overall though, this is one of the best transfers in recent Premier League history, certainly in Watford's, in terms of value for money.
 TT Grade A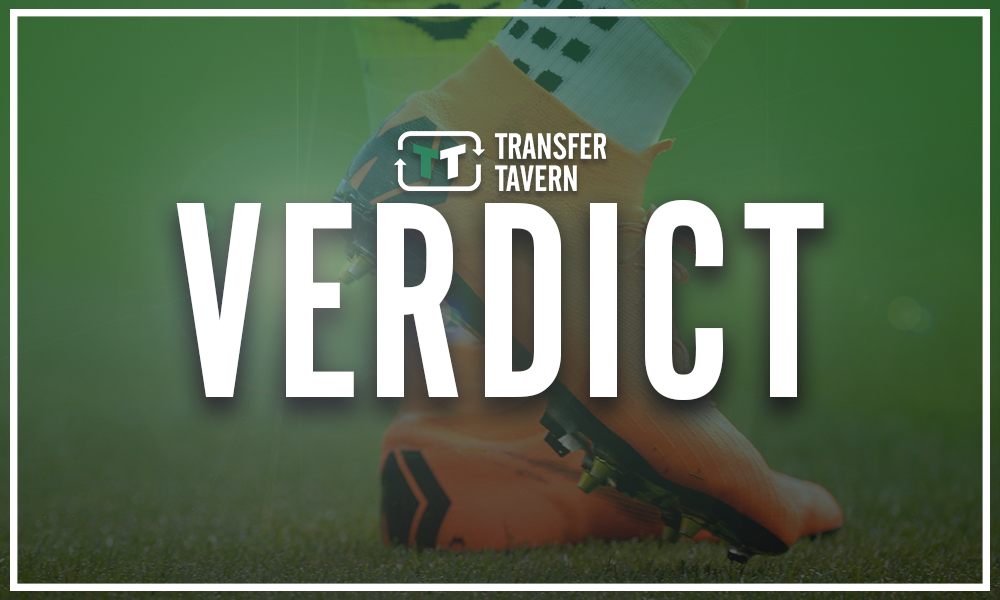 TT Verdict:
There are a number of ways in which we can compare these two transfers, and in most the Frenchman comes out on top.
Firstly, in terms of value, £5.4m is extremely good business for Watford, as they have not only got a fantastic player, but someone that they could expect to sell on for a much larger fee if he were to move. On the other hand, Xhaka was almost £30m more expensive, and Arsenal didn't really buy him expecting to sell him for a profit in the future.
When looking at age, both players are only a few months apart, so it is not much of a comparison. So in this regard, both players, and transfers, are fairly equal.
What Xhaka has done is help Arsenal win a trophy, whereas Doucouré has failed to do that with Watford. However, that is less of a reflection on the players, rather a reflection of what clubs they play for. Arsenal are a trophy-hunting side, Watford are not. So that isn't really an inditement on Doucouré.
What is noticeable, however, is the impact both players have made on their club. Xhaka has been quite impressive for Arsenal, but he still has his critics. Doucouré, however, has been a sensation for Watford, and that is the reason he has to win this contest.
Like what the TT have on offer? Sign up for more notifications!