Both Fulham and Everton recruited heavily over the summer transfer window, but for very different reasons.
Fulham arrived in the Premier League this season with the intention of not only staying up, but making an impression on the league. The Cottagers spent over £100m during the window and Joe Bryan was one of those men.
The Toffees had a poor season last year in light of their expectations at the beginning of the campaign, and did not want to repeat that this year. In doing so, they bolstered their defence, in particular with France international Lucas Digne at the beginning of August.
Both are beginning the careers in the Premier League and both are left backs, so let's compare these two transfers…
Joe Bryan
Fulham signed Bristol left back in a Bryan for £6m in a deadline day swoop for a quintet of players.
It was a day that put a full stop at the end of The Cottagers' successful summer, and outlined their intentions for the coming season. They weren't the new minnows in the league, they were a force.
But this signing may have crept under the radar amongst the array of stars that joined that day, but could be the most valuable to Slaviša Jokanović's men this season.
The 25-year-old has made a fairly tame start to his tenure at Craven Cottage; he started the first three Premier League games, but has subsequently been dropped to the bench. Therefore, having spent barely over a month at the club, it is wrong to judge this transfer on how he has performed so far, rather what he will bring to the club in the future.
Bryan has been a standout player for Bristol, and indeed in the Championship, for the past three seasons. Originally a winger, he has the attacking and incisive instinct that will make him very dangerous down the left flank for Fulham. However, he also has the physicality and defensive astuteness to make him a very dependable defender.
His form in recent seasons has had him crying out for a Premier League club to make a swoop for him, and at the age of 25, he still has a lot to learn and a long future ahead of him in England's top division.
But from Fulham's perspective, the beauty of this signing is that it allows star man Ryan Sessegnon the opportunity to play as a winger. Conversely to Bryan, the 18-year-old has been a defender that will surely end up a winger. Jokanović has deployed him in both positions so far this season, but the likelihood is that he will end up on the wing for Fulham, and Bryan will facilitate this.
The only downside to this deal, and what stops it being one of the transfers of the summer, is that Bryan is an unknown quantity in the Premier League. He certainly looked to be of the standard when he was in the Championship, but sometimes players show a lot of potential but simply cannot make the grade up to the next division. There will be very little doubt amongst Fulham and Bristol fans that he is capable, it is just a case of proving it.
Sometimes a signing is brilliant simply because the player is good, and their skill set is desired. While that is the case with Bryan, what makes this transfer particularly important is what it signified for the team. It was a move that had to be made, but was left to the last minute, as it will now get the best from the players around him.
 TT Grade A
Lucas Digne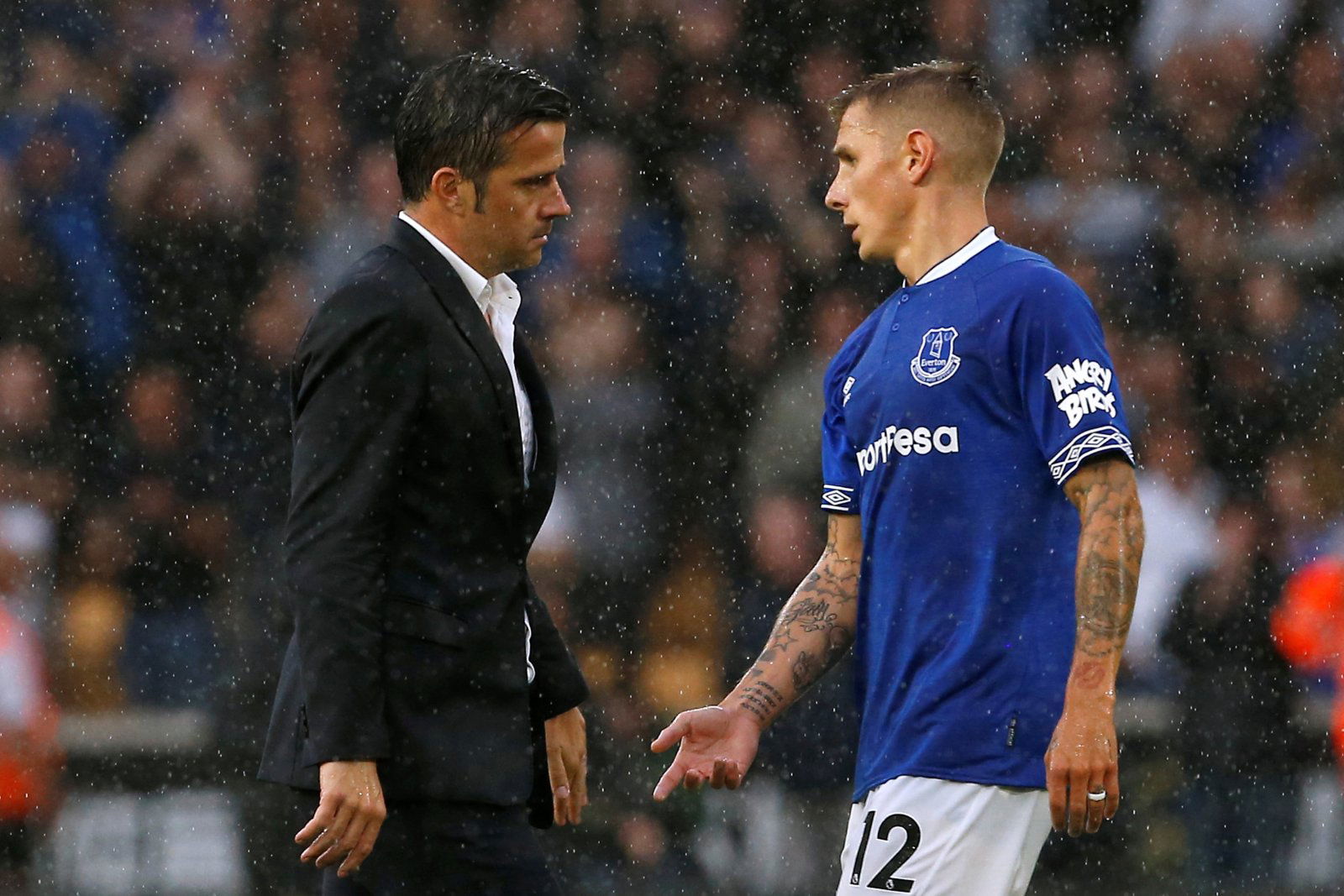 New Everton manager Marco Silva clearly wanted to strengthen his defence over the summer. Leighton Baines, Phil Jagielka and Ashley Williams (currently loaned to Stoke) are all comfortably in their thirties, and new blood needed to arrive at Goodison Park.
In came the signings of Kurt Zouma on loan from Chelsea and Yerry Mina from Barcelona– with a peculiar buy-back clause- to reinforce the defence. While these are great moves, they needed a permanent signing to last them a few years and to build a team around. That is why the signing of France international Digne from Barcelona for £18m was so important.
The left-back had had his playing time reduced at the Camp Nou last season compared to the season before, and subsequently missed out on France's World Cup squad. He needed a place to revitalise his career and Goodison Park was a perfect destination.
Now £18m may seem like a hefty price tag, but given the reputation that the player had, it really isn't bad at all. The 25-year-old, after all, is a domestic treble winner in France with PSG and a domestic double winner in Spain with Barcelona, amongst a host of other trophies won. In light of that, Everton couldn't have offered much less.
Like Bryan, it would be unfair to judge Digne on his tenure at Goodison Park so far, as he has only played a handful of games for The Toffees, so it is fairer to evaluate what he will provide for Everton.
Digne can be seen as the perfect replacement to Baines, who may not have much more to provide at Everton. His delivery may not be as good, but he will pose more of a threat on the ball, whilst still being defensively robust. This is a factor that makes this such a good transfer, the club have found a successor to a great servant of the club, but has given him time to become bedded into the club before the change happens. This will provide a continuity between the change that will only benefit The Toffees.
The only negative of this deal is that it is unclear whether Digne will stay at Goodison Park for long. He's never spent more than two seasons at a club so far in his career- including a loan spell at Roma- and could see Everton as a stepping stone to work his way back into one of Europe's top clubs. Nonetheless, The Blues can certainly profit whilst he tries to prove himself.
TT Grade A-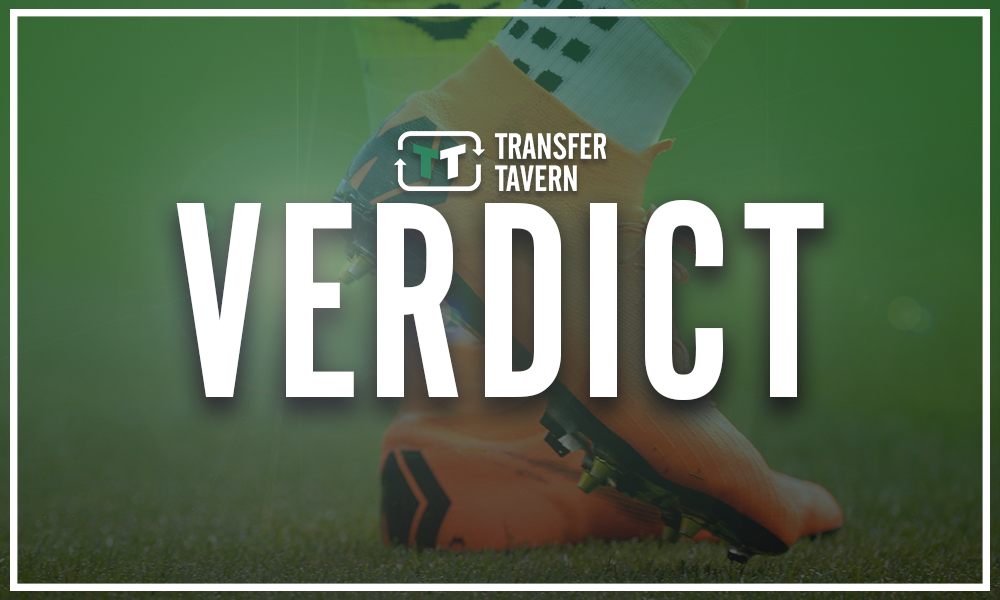 TT Verdict:
These two players are very evenly matched, and this was a very close battle. The first factor that people may look at in deciding what was a better transfer was the price, but that is a misnomer. Digne was clearly going to be a more expensive signing given where he has come from and what he has achieved. That doesn't necessarily make him a better player, but it doesn't make it a worse transfer either.
Both moves were made to help other players at the club, but those other players are at completely different stages of their career. While Bryan allows Sessegnon to flourish further up the field, Digne is the successor to an ageing Baines. Both are crucial to the squad but for entirely different reasons.
They are both the same age, meaning they are equal in this sense. However, Bryan is an unproven 25-year-old, whereas Digne is an established player in Europe's top leagues and 21-cap international. In terms of age, they are the same, but in terms of career progression, Digne is significantly ahead of Bryan.
With regards to the impact either has made on their club, this is a hard one to adjudicate. Neither has made an impression so far, so it is easier to predict which one will make a bigger impact. In truth, while Digne could be regarded as a better player, he is joining a team that already has some very good players in its ranks, not to mention Baines, who will still believe he can give a lot to the club. His impact will be noticed, but perhaps not as much as Bryan's.
Fans may only realise Bryan's impact on the club retrospectively, when they understand that he was the cog in the machine that helped get the best out of Sessegnon. It has not happened yet, but that is clearly the plan, and will very likely come off. It is for that reason that Bryan just shades this one.