Man City and Liverpool look to be the two contenders for the Premier League this season. 
Both teams are playing sensational football, and look to be forces in both England and in Europe.
In defence of both outfits are Joe Gomez and John Stones; two relatively young talents with huge futures ahead of them.
Both players had fantastic seasons for their clubs last year, so let's compare how these two transfers…
Joe Gomez
When Liverpool signed the then-18-year-old Gomez from Charlton, fans were not sure what to expect.
The transfer fee of £3.5m was fairly modest, so it didn't garner a lot of headlines or pressure on the player. Additionally, there wasn't much of a risk in the deal if the player never amounted to much.
Gomez had grown up playing for the London club, and had just completed his first season for them in the Championship when The Reds came calling. He had made 24 appearances in all competitions, showing his versatility in being able to play as a full back and a centre back. This was enough for Liverpool.
His first two seasons at Anfield were marred by an ACL injury that ate into one whole season. However, he bounced back last year, playing a huge role in The Reds' campaign.
Throughout the 2017/18 season, the defender became a favourite of manager Jürgen Klopp, whether as a right back or centre back. He managed 31 appearances in all competitions, helping his club secure at top four finish in the Premier League, and helping guide them to the Champions League final.
However, the defender's season was cut short in May this year when he required ankle surgery. This not only ruled him out of the Champions League final, but out of contention for a place in the England squad for the upcoming World Cup.
He has featured in every game so far this season for The Reds in the Champions League and the Premier League, as Klopp's men have made a blistering start to their season.
Thus far, this seems like one of the best deals that Liverpool have made in recent history. Alongside Virgil van Dijk, the England defender promises to create a formidable combination that could be mainstays at Anfield for many years to come. That does not seem hard given the fact that he is only 21 years old.
It seems at times that the emergence of teammate Trent Alexander-Arnold has overshadowed Gomez at Liverpool, as the 19-year-old has become the new up-and-comer at the club. While that may be true, it does not discredit Gomez in the slightest, and it only testament to the encouraging future that lies before The Reds with so much young talent.
Not only can this deal be seen as a bargain based on the price, but the performances from Gomez make this a superb transfer that will be very hard to beat.
 TT Grade A+
John Stones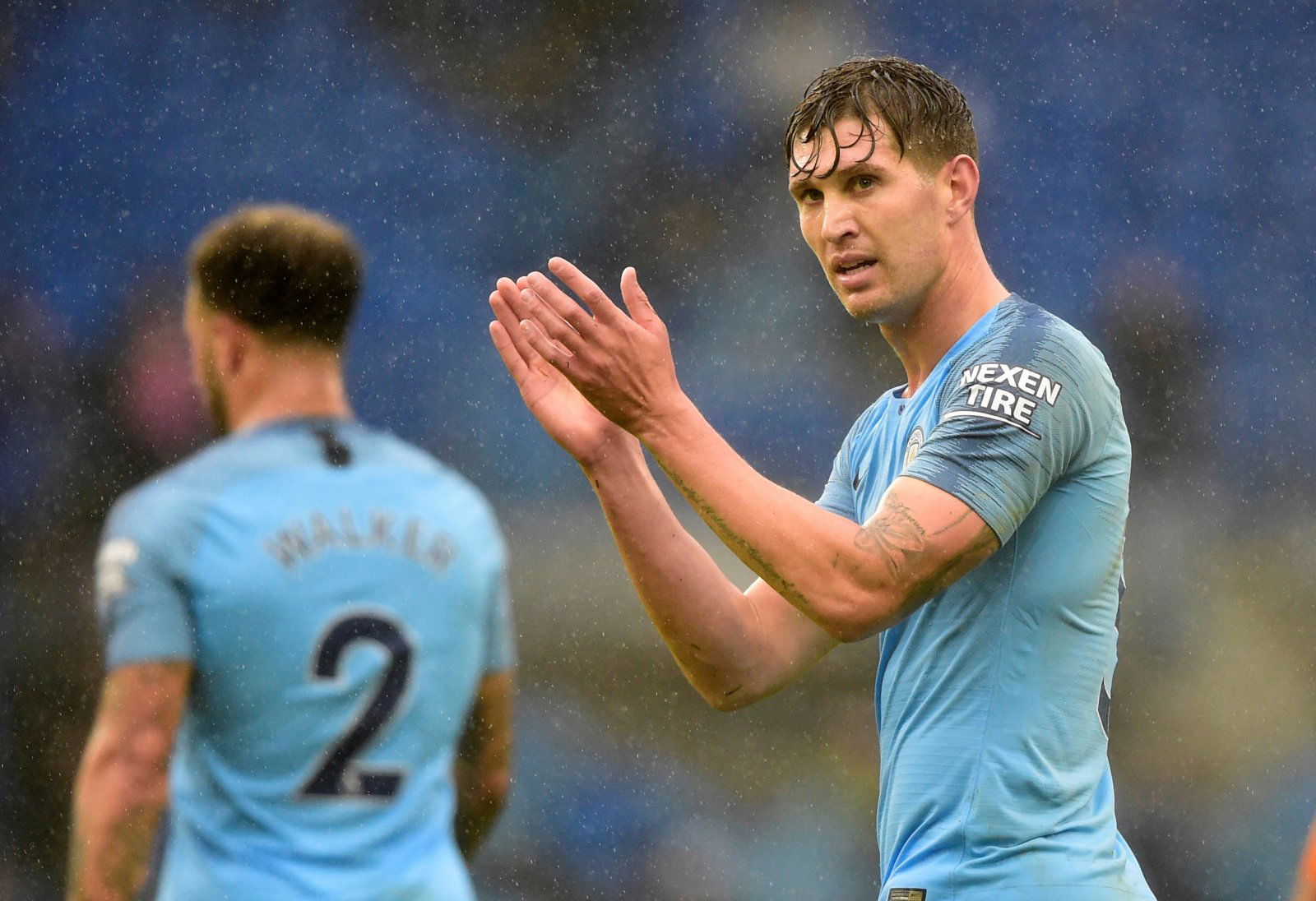 Being the second most expensive defender in history puts a lot of pressure on a player. That is expected, as fans will see you as one of the best players in the world. Whether you are or not is irrelevant, your fate has been sealed.
That's why it was always going to be very hard for the then-22-year-old Stones to win everyone over with Man City after signing for them for £47.5m in the summer of 2016.
During his four years with Everton, Stones established himself as one of the biggest prospects in world football. He was a naturally gifted passer and was regarded as one of the new breed of central defenders. Incoming manager Pep Guardiola needed a team that could play from the back, and Stones made perfect sense.
The transfer didn't take off initially after Stones' first season at the Etihad. He was part of a City team that failed to perform, and he was blamed at times for defensive errors and mishaps.
However, he became a regular in a City team that took England by storm last year. In The Blues' record breaking Premier League campaign, he played 27 times, and became the backbone of a team that played some of the most attractive football the league has ever seen. His brilliant season last year culminated in featuring for England in the 2018 World Cup.
Once again, he was a mainstay in the England team that finished fourth, even bagging a brace against Panama in the group stage.
At 24, he has already had a lot of success with the Citizens, but will still be striving to justify his price tag. That is something that will always be hanging over a player, and will probably make critics quicker to judge.
He has the potential of becoming a great at Man City, particularly whilst Guardiola is at the helm of the club, but it may take him a long time to brush off the stigma of the transfer.
But there is equally no denying that the deal has brought success, and to a club that have a seemingly inexhaustible supply of money, prices become irrelevant providing they bring success.
TT Grade A-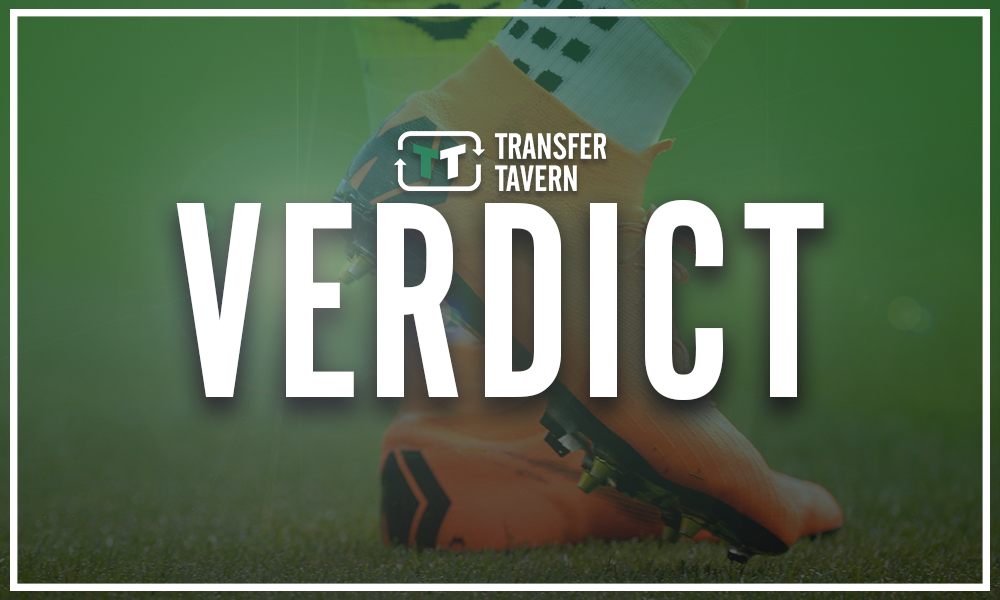 TT Verdict:
When comparing these two transfers, the key is to not get caught up comparing the ability of both players, as that is a different debate which may have a different outcome; we are simply comparing the transfer. In this case, a £44m discrepancy between the two transfers is always going to affect the City man's chances of winning this battle.
One thing that Stones has been able to do at City which Gomez has not, is provide silverware. Whilst this is obviously a whole team effort rather than one player, both teams are stacked full of talent, and of the two, Gomez has been a member of the more suspect defence. This is perhaps what has prevented the club from winning trophies under Klopp so far.
While Gomez is three years younger than Stones, neither are particularly old, meaning both have very long careers ahead of them at their clubs. This is a positive to both transfers, and would have been one of the main incentives when making the deals.
Likewise, in terms of impact both players have made on their club, it is also fairly equal. Both joined teams that were already successful forces in England, and both have been there whilst they have improved. Therefore, it is hard to say which one has made the greatest impact.
But the one glaring stat that helps determine this transfer battle is the price. There is simply no way anyone could look beyond the vast chasm between the two transfer fees, and is what gives Gomez the victory in this battle.