Liverpool and Man City look to be the front runners for the Premier League this season. 
Each side had a great 2017/18 season, and Joe Gomez and Kyle Walker were two of their standout players. It was Gomez's breakthrough season, while it was Walker's first in Manchester.
Both players had fantastic seasons for their clubs last year, so let's compare how these two transfers…
Joe Gomez
When Liverpool signed the then-18-year-old Gomez from Charlton, fans were not sure what to expect.
The transfer fee of £3.5m was fairly modest, so it didn't garner a lot of headlines or pressure on the player. Additionally, there wasn't much of a risk in the deal if the player never amounted to much.
His first two seasons at Anfield were marred by an ACL injury that ate into one whole season. However, he bounced back last year, playing a huge role in The Reds' campaign.
Throughout the 2017/18 season, the defender became a favourite of manager Jürgen Klopp, whether as a right back or centre-back. He managed 31 appearances in all competitions, helping his club secure at top four finish in the Premier League, and helping guide them to the Champions League final.
He has featured in every game so far this season for The Reds in the Champions League and the Premier League, as Klopp's men have made a blistering start to their season.
Thus far, this seems like one of the best deals that Liverpool have made in recent history. Alongside Virgil van Dijk, the England defender promises to create a formidable combination that could be mainstays at Anfield for many years to come. That does not seem hard given the fact that he is only 21 years old.
Not only can this deal be seen as a bargain based on the price, but the performances from Gomez make this a superb transfer that will be very hard to beat.
 TT Grade A+
Kyle Walker
Man City signed England right-back Walker from Tottenham in 2017 in a deal worth £50m.
The then-27-year-old had spent eight years with The Lilywhites, and while it was a club in which he became one of the leading right-backs in Europe, he was growing frustrated by a number of things. Not only did he believe that his wages were well below a player of his standard, but he had grown tired of Spurs falling short. Man City was a club that could answer both of those problems.
There is no denying that his first season under manager Pep Guardiola was hugely successful. A League Cup winner, and a member of a Man City team that broke bags of records as they stormed to the Premier League, Walker proved he was worth the rather sizeable price tag.
In 32 matches, he notched 6 assists, as he became integral to City's attack down the right flank. His great season culminated in a huge World Cup campaign for Gareth Southgate's Three Lions.
While he was expensive, and not necessarily a young signing, he was an instant success with the club. Not only this but he may still have many great years ahead of his at The Etihad. This was a very good signing indeed.
TT Grade A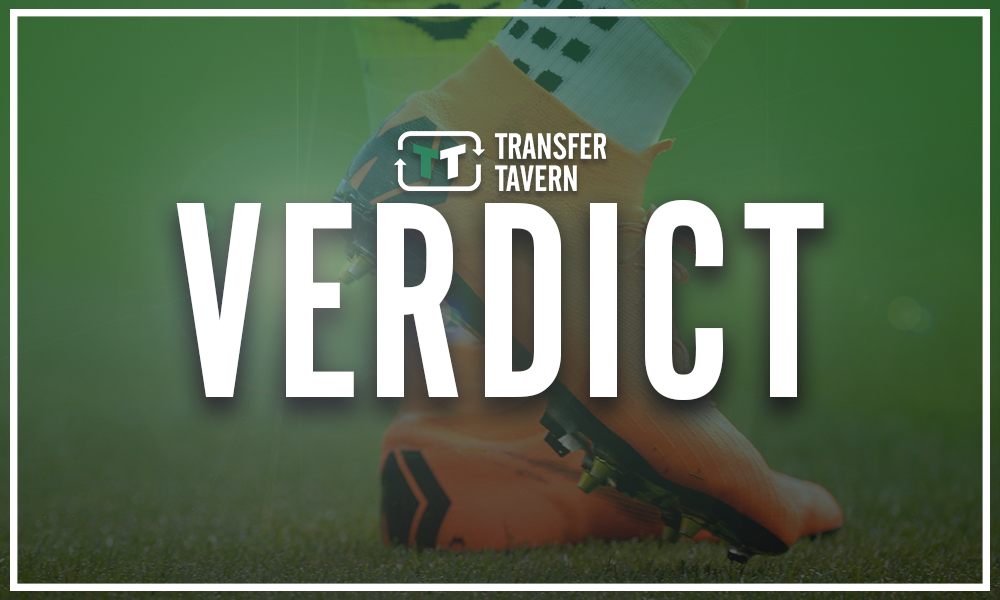 TT Verdict:
When comparing these two transfers, it's hard to pick a winner as both players bring different things to the table.
Gomez has age and price on his side. Liverpool know that they have a player for a very long time, and for such a low price, it has been a hugely successful investment.
On the other hand, while Walker was considerably more expensive, and not exactly young, he has certainly had a lot of success at City. He shored up The Blues' defence, whilst also displaying real attacking potency, and the club's record breaking season was testament to his impact.
But overall, while Walker, at this point in time, may be the better player, there are just a few more factors that make Gomez a better transfer, and is why he wins this battle.