Transfer battle: Lucas Digne vs Ricardo Pereira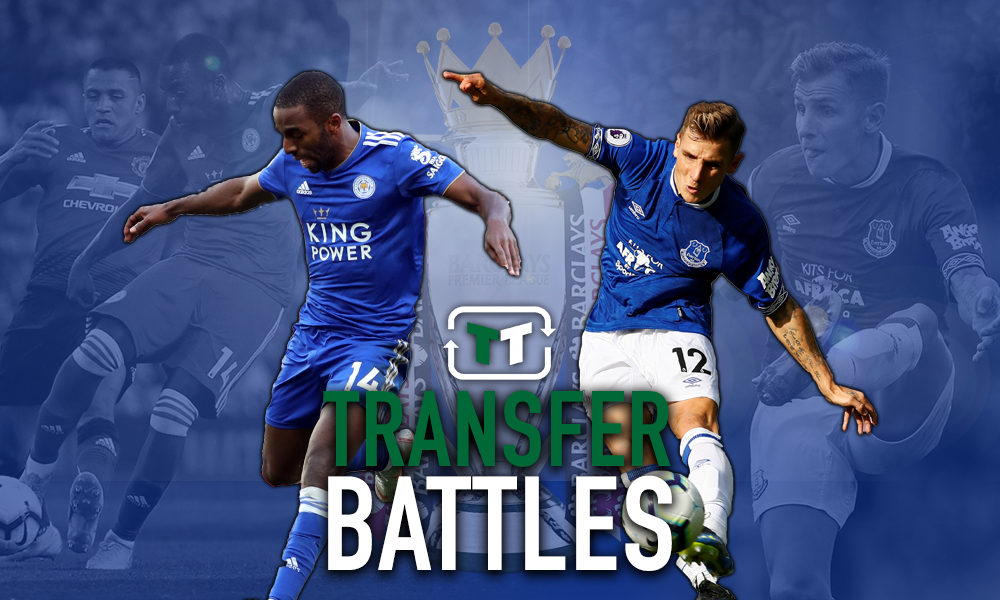 Everton and Leicester are two clubs with a lot of expectation from fans, and have sought to deliver over the summer. 
They both made major signings in bringing Lucas Digne and Ricardo Pereira to each club. Both players are exciting full backs from the continent that have lit up their domestic leagues and indeed the Champions League.
They both defend on either side of the pitch, but there's nothing stopping us from comparing these two transfers…
Lucas Digne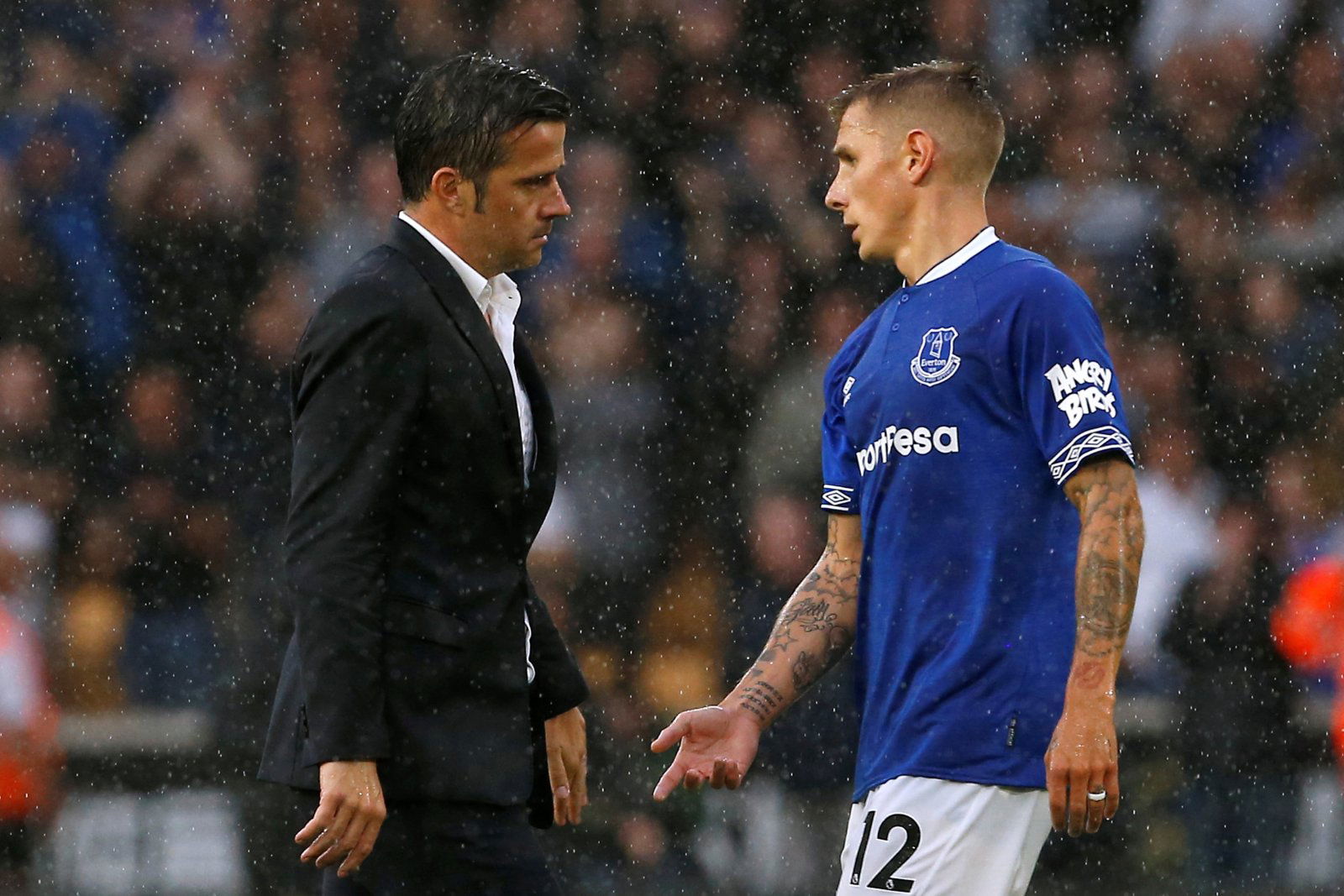 It was clear that one of new manager Marco Silva's priorities at Everton this summer was to strengthen his defence. Leighton Baines, Phil Jagielka and Ashley Williams (currently loaned to Stoke) are all comfortably in their thirties, and new blood needed to arrive at Goodison Park.
In came the signings of Kurt Zouma on loan from Chelsea and Yerry Mina from Barcelona– with a peculiar buy-back clause- to reinforce the defence. While these are great moves, with the risk of Mina being bought back by the Spanish giants, and with the Frenchman inevitably returning to Chelsea, Everton needed a permanent signing to last them a few years and to build a team around. That is why the signing of France international Digne from Barcelona for £18m was so important.
The left back had had his playing time reduced at the Camp Nou last season and has always been deemed a back up to Spain left back Jordi Alba. He subsequently missed out on France's World Cup squad, and therefore needed a place to revitalise his career and Goodison Park was a perfect destination.
Now £18m may seem like a hefty price tag, but given the reputation that the player had, it really isn't bad at all. The 25-year-old, after all, is a domestic treble winner in France with PSG and a domestic double winner in Spain with Barcelona, amongst a host of other trophies won. In light of that, Everton couldn't have offered much less.
He is yet to become fully established in The Toffees' defence. Silva opted for the tried and tested Baines for the opening games of the season, but the Portuguese manager is increasingly leaning towards Digne, and that may be a trend that will continue for the duration of the season.
Digne can be seen as the perfect replacement to Baines, who may not have much more to provide at Everton. His delivery may not be as good, but he will pose more of a threat on the ball, whilst still being defensively robust. This is a factor that makes this such a good transfer, the club have found a successor to a great servant of the club, but has given him time to become bedded into the club before the change happens. This will provide a continuity between the change that will only benefit The Toffees.
The only negative of this deal is that it is unclear whether Digne will stay at Goodison Park for long. He's never spent more than two seasons at a club so far in his career- including a loan spell at Roma- and could see Everton as a stepping stone to work his way back into one of Europe's top clubs. Nonetheless, The Blues can certainly profit whilst he tries to prove himself.
TT Grade A-
Ricardo Pereira
Leicester completed the signing of Portugal full back Pereira in May this year for a fee of £22m. The move saw the player link up with Claude Puel, who managed him at Nice and clearly earmarked him as a player that he wanted.
Pereira was fresh from the World Cup with Portugal, and had just won the Primeira Liga with Porto. The 24-year-old was in scintillating form, and would be a huge boost to The Foxes.
He is a modern full back in every sense. Being a former winger, he has the electric pace, dribbling and distribution to make him one of the most deadly defenders in the league. In fact,  he completed more successful dribbles than any other defender in the Primeira Liga last season, and only Bayern Munich's Josh Kimmich and PSG's Dani Alves made more key passes per game among right-backs in last season's Champions League.
The 2015/16 Premier League champions have struggled with depth in the right back role since Ritchie De Laet left the Kingpower Stadium in 2016. Danny Simpson has been used since then, but the former Man United defender appears to have fallen out of favour with Puel so far this season.
The French manager has preferred to use Pereira and Daniel Amartey so far this term, with each player roughly getting the same amount of game time. This is a negative of the transfer, as it shows that the club are not solely dependant on him. Some players are simply indispensable at a football club, and the Portuguese has no yet earned that reputation yet.
But it is expected that the five cap Portugal international will eventually cement his place in the Leicester defence as the season progresses. His career in The Midlands hasn't necessarily taken off yet, but at only 24, there is plenty more to come from him. It may take a few months for a player like him to grow accustomed to the league, but when he does, Leicester fans can be very excited.
The fee of this transfer is neither good nor bad. In this day and age, a club can't expect to get a recognised face in European football under 25 for much less than £20m. Therefore, whilst The Foxes haven't necessarily unearthed a bargain here, they haven't been robbed either.
TT Grade B+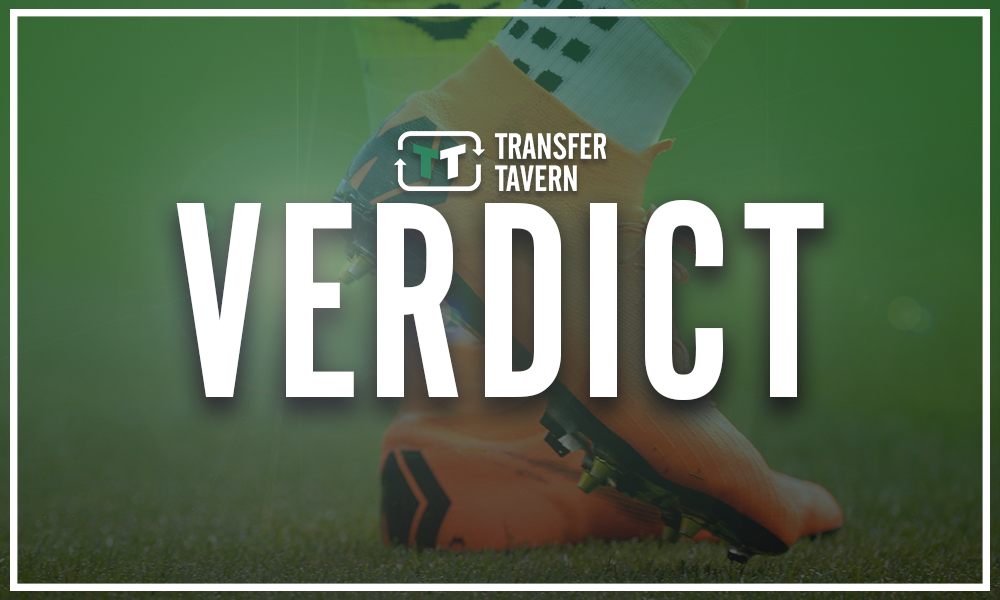 TT Verdict:
There was a lot of expectation ahead of Digne and Pereira's arrival at their new clubs. Both had a reputation that preceded them, and therefore fans will have that added excitement surrounding their transfer. Neither made sensational starts, and both have been slow burners, but Digne is the one out of the two that is showing the signs of what was promised so far, while Pereira is just behind.
In terms of their potential, both players are more or less comparable. They both bring a huge amount of dynamism and attacking potency to their sides, and can't really be separated.
Likewise, in terms of price, Digne just shades this one, being £4m cheaper. As said, any established player under 25 going for under £20m can be seen as good business. So from that sense, Everton can be happier with this deal seeing as both players are almost the exact same age.
These two are very evenly matched, but in just a few areas Digne slightly nudges ahead of his rival. That is not to say that both players won't be instrumental figures for their clubs this season.