Arsenal and Tottenham are currently only separated by goal difference in the Premier League table with the Gunners' goal difference of nine placing them in fourth place ahead of their north London rivals.
And should things remain that tight by December when the two sides meet for the first north London derby of the season, then it will only add to a fixture that has become increasingly fiery over the last few campaigns with Tottenham having become a much stronger team under Mauricio Pochettino.
It is also a fixture that could see Mousa Dembele and Granit Xhaka do battle in the middle of park with both midfielders seen as important first-team players by their managers in this moment of time.
Mousa Dembele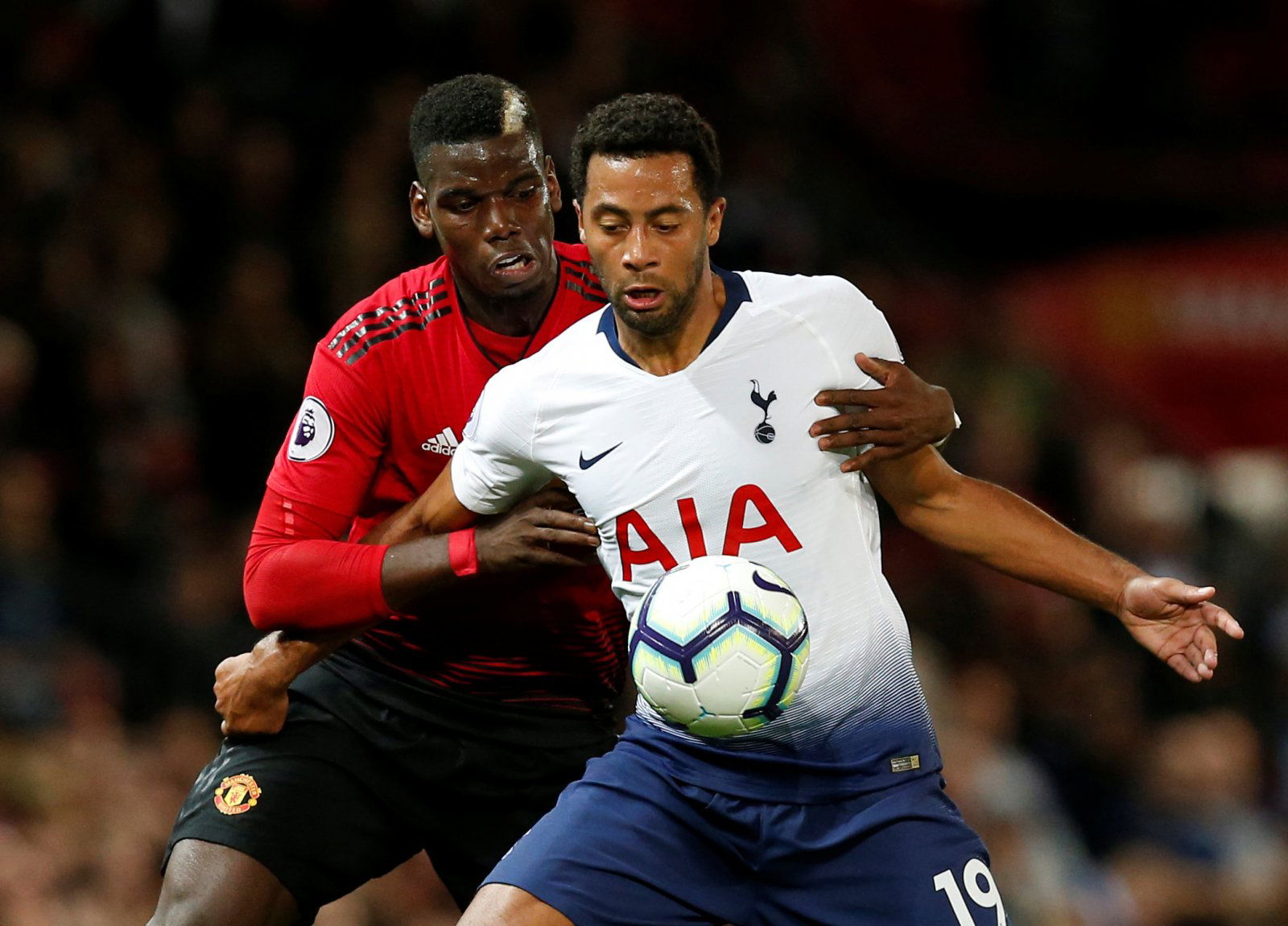 In the Premier League, there probably is not a better midfielder than Dembele when it comes to shielding the ball and carrying it through the lines.
The 31-year-old is also a physically imposing figure on the pitch and, under Pochettino, has become the perfect player when it comes to transitioning from defence into attack.
Dembele is capable of winning the ball back from deep before going on a marauding run through midfield and eventually passing to Dele Alli or Christian Eriksen to set up an attack.
The only thing Dembele's game is lacking is goals with the Belgium international averaging around just one Premier League goal a season.
The former Fulham man has the ability to arrive into dangerous positions around the box thanks to his dribbling ability and, as a result, should perhaps be offering more in terms of productivity.
Nevertheless, Dembele has still been a brilliant buy for Tottenham and the team will severely miss his presence should he not extend his current contract which expires next summer.
TT Grade: B+
Granit Xhaka
Much was expected of Xhaka when he arrived at Arsenal from Borussia Monchengladbach back in the summer of 2016, but the 26-year-old has yet to deliver on that expectation.
Rather, Xhaka has played his part in many of Arsenal's poor performances in the last two seasons with the Switzerland international prone to putting in reckless challenges and having lapses in concentration.
What the former Gladbach man does offer, however, is the ability to play accurate diagonal balls, which has proven to be a useful asset to Arsenal.
With the additions of Matteo Guendouzi and Lucas Torreira to Unai Emery's squad, though, it is likely to be only a matter of time until Xhaka is ousted out of the Gunners' starting XI.
TT Grade: D+

  TT Verdict:
It is probably fair to say the signing of Xhaka has not worked out as planned, and the arrivals of not just one but two midfielders this summer in Guendouzi and Torreira may suggest as much. A midfield duo of the Frenchman and Uruguayan is surely on the way.
In contrast, Dembele's move from Craven Cottage to White Hart Lane has panned out better than first expected.
The Germinal Beerschot youth product joined Tottenham for not the largest of transfer fees and has been instrumental in the London's club accession under Pochettino.
Furthermore, Dembele is the victor in this very one-sided battle between north London midfielders.