Getting a high-quality striker is a tough task now in football and as a result, teams are prepared to pay high and inflated fees for strikers. 
Joining for a reported £75 million fee, Romelu Lukaku became yet another high profile player to join the Premier League giants after establishing himself as one of the better strikers in the league during his time at Everton.
Signed for a then club record fee, Marko Arnautovic joined West Ham last year after forcing for a move away from Stoke City.
With the two top strikers in question, let's compare them…
Romelu Lukaku
Having made his first-team debut for Anderlecht at the age of 16, Romelu Lukaku has been playing at a high level ever since he made his breakthrough at the Belgian club. Following three successful years at Everton, Man U splashed the cash on the striker dominant striker and made him the spearhead of Jose Mourinho's new-look Man U side.
Scoring 16 goals in 34 games in his first season at Man U would be a good return but considering the stature and size of the club, the Man U faithful would've been expecting him to break the 20 goal barrier. Moreover, considering the talent that Lukaku clearly has, he should be expected to follow in the recent footsteps of the likes of Ruud Van Nistelrooy and Robin Van Persie.
This year, the Belgian hotshot has started well despite Man U's recent struggles and has scored four goals in six games in the league – even in Mourinho's defensive team he still poses a huge threat to opposing sides. If Man U are to put some form together, they'll need the striker to lead them and it's something he'll definitely be capable of doing.
There again, with the amount of talent that Lukaku has, you're always left wondering whether he could do more. Considering his record, transfer fee and talent, Lukaku has to keep up his current goalscoring record after an underachieving season by his standards.
TT Grade: A
Marko Arnautovic
Arriving for a then club record fee of £20 million, Arnautovic is finally starting to deliver on the talent that as of yet, we have only seen flashes of. Deployed as a winger for the majority of his time at Stoke, Arnautovic was a part of the bizarre influx of European talent to arrive at the club, as well as Bojan, Xherdan Shaqiri and Ibrahim Afellay.
In his best season with Stoke, the Austrian forward scored 11 goals a tally that he already replicated in his first at West Ham. Now playing as an out and out striker, Arnautovic is slowly turning into one of the most dangerous strikers in the league and has already scored three goals in five games while also struggling with an injury.
Like Lukaku, Arnautovic is a physically imposing player and has the strength and speed to be a nightmare for most players. Under a good manager and some additional attacking talent, it would be no surprise to see him get close to the 20 goal mark this season.
TT Grade: A-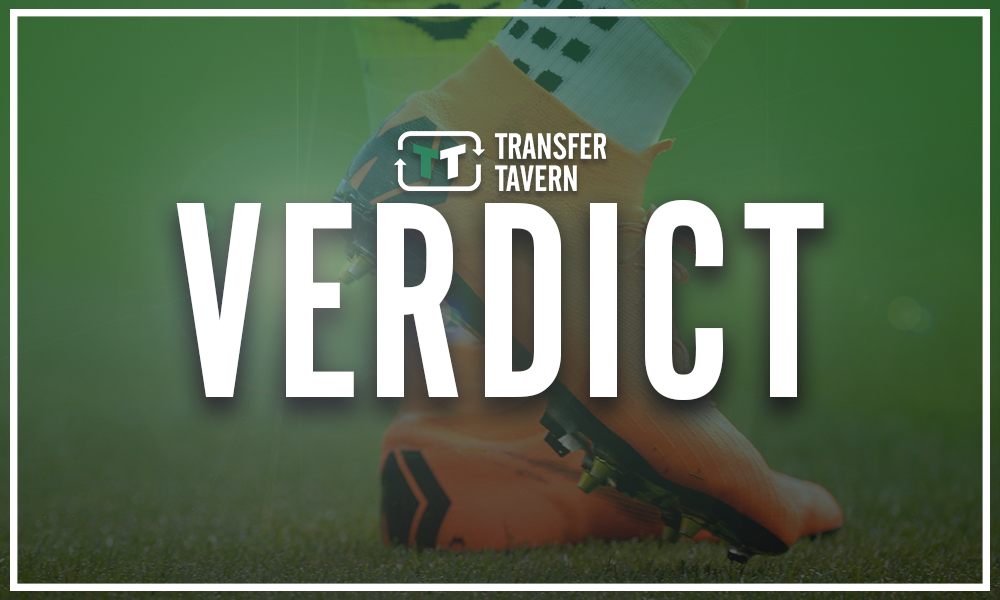 TT Verdict
Both players are great strikers and the battle between these two was a very tough one to call.
Lukaku and Arnautovic both have aspects of their respective games that they need to work on. When looking at his previous record, on the face of it, Lukaku wins this one easily as he's been a consistent goalscorer over the last few years. However, given how highly he's rated and the talent has, Lukaku should be scoring upwards of 20 goals and be getting near to Kane's standards.
From a stats perspective, Arnautovic doesn't match up well to Lukaku but for most of his Premier league career he's had to play in sides that don't have anywhere near the talent Lukaku has had. Considering the potential of Lukaku, he wins this one but he has to do more in front of goal.