Liverpool and Man City look to be the leading contenders to challenge each other for Premier League, and also Champions League glory this year.
Both clubs had successful seasons last year, and they will seek to improve this season, as will the players in those teams. Two of those will be wingers Sadio Mané for The Reds and Leroy Sané for The Blues.
Both play in the same position in two of the leading clubs in Europe, so let's compare these two transfers…
Sadio Mané
Liverpool signed Mané from Southampton in June 2016 for a fee of £34m, in what was another chapter in the long history of The Reds buying talent from the south coast club.
The then-24-year-old had scored 21 goals in 67 Premier League appearances, and while he was regarded as a lethal dribbler with serious pace, he perhaps wasn't regarded as one of the best wingers in the league. He didn't seem to have the all round game to match the likes of Eden Hazard or Alexis Sánchez.
His first season at Anfield was decent. He managed 13 goals in 27 Premier League games, which is a very decent return, and helped The Reds secure Champions League football. He went on to win Liverpool's Players' Player of the Year, Liverpool Player of the Year, and make the PFA Team of the Year.
But it was only last season that the Senegal international helped Liverpool come alive. Alongside Roberto Firmino and Mo Salah, he spearheaded on of the, if not the best attack in Europe. Jürgen Klopp's attack was simply electric last season, as they went all the way to the Champions League final, where Mané scored, albeit in vain.
Of course, it was Salah who bagged all the goals, headlines and awards last season, but there is no denying that the Egyptian could not have been so ruthless last term without the aid of his fellow winger. He scored only ten goals last season, three less than the season before, but he bagged two more assists than the previous season with seven.
However, sometimes stats are deceiving, and in this case they do not do Mané justice. His fantastic form last season took him to the World Cup, where his national team were typically entertaining.
This season, while Salah has perhaps shown a slump in form, Mané has remained at his potent best. The 26-year-old has already scored four in the league, as Liverpool have made a blistering start to their season.
Very few would argue how immense this signing has been. He's still young, and he was bought relatively cheaply by today's standards. So far he has proved to be worth every penny.
TT Grade A+
Leroy Sané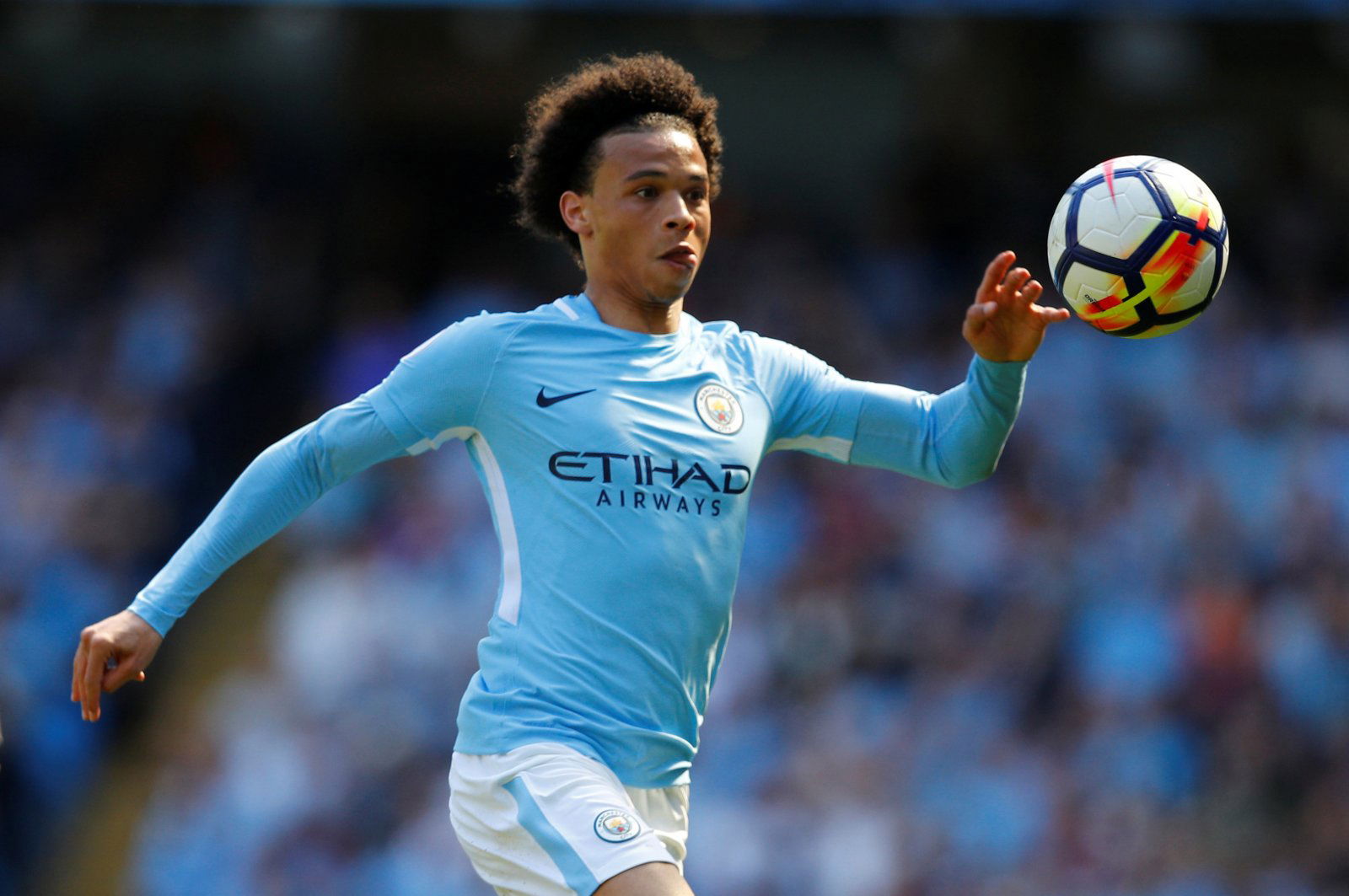 Two summers ago Man City bought German international Leroy Sané from Schalke in a massive deal.
The then-20-year-old had just been selected for his nations Euro 2016 campaign, and was one of the brightest names in world football. He joined for a fee of £37m, with add-ons, and people were unsure whether he warranted that price.
At such a young age, he needed a season to acclimatise to the Premier League. The club were also getting used to new manager Pep Guardiola, and perhaps did not perform to their best during the 2016/17 season. Nonetheless, he came away from the season with five goals and three assists from 26 appearances in the Premier League.
If the player needed a season to become accustomed to the Premier League, he was certainly used to it by last season. The German winger was sensational last season in a record breaking campaign for The Blues. If there was one team to rival Liverpool's attack, Sané, Sergio Aguero and Raheem Sterling certainly rivalled it. Alongside Kevin de Bruyne and David Silva behind them, City appeared to be one of the best teams in Premier League history, and Sané was a key part of that squad.
The 22-year-old scored 10 goals, and racked up an astonishing 15 assists as Pep Guardiola's men ran away with the Premier League. The cherry on the cake was being awarded the PFA Young Player of the Year award.
Bizarrely, he was omitted from Germany's World Cup squad, and may have even had a wry smile as the world champions ignominiously crashed out of the tournament. Since then, Germany manager Joachim Löw has criticised the players attitude. However, Guardiola has had no problem getting the best out of his player, and he remains one of the best purchases City have made.
TT Grade A++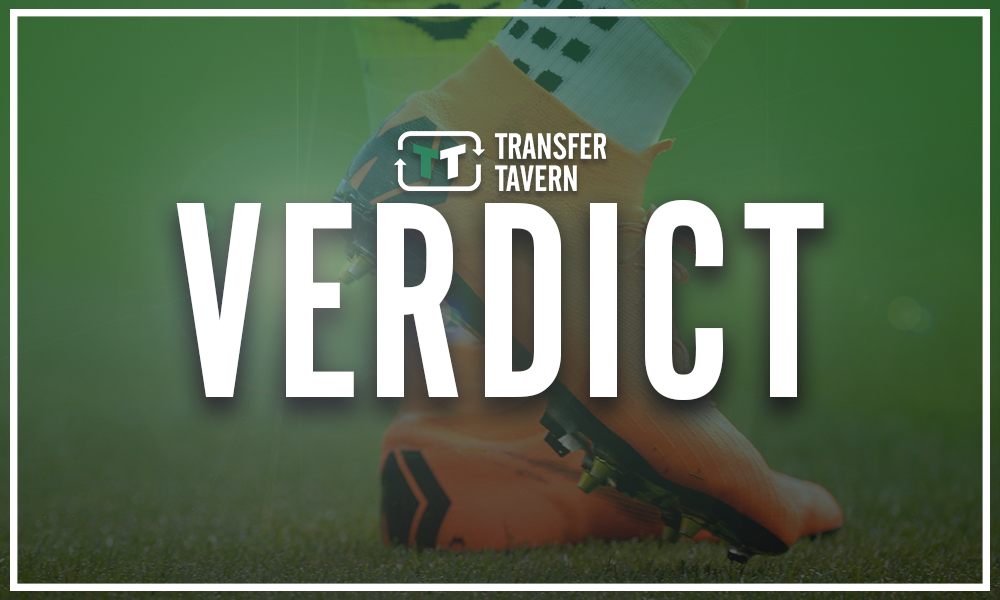 TT Verdict:
Both Mané and Sané are huge players at their clubs, but maybe do not get the plaudits they deserve. They both play in the shadow of bigger players it seems. There is Salah at Liverpool, while Man City have the likes of de Bruyne and Aguero. They are nonetheless hugely important to both teams.
With only £3m difference in price, there is not much separating the two players, however, the German is four years younger than the Senegal international which makes the signing that much more impressive.
Sané took longer to adjust to his new club, but was much younger. Additionally, he had not played in the Premier League, whereas Mané had spent two seasons in England already, allowing him to hit the ground running in his first season at Anfield.
Furthermore, Sané has helped City earn silverware, which Mané has not yet done. Obviously it is a team game, and Sané did not singlehandedly win City their titles, but it is just one reason which means he shades this very close transfer battle.
Like what the TT have on offer? Sign up for more notifications!