When talking about good defences in the Premier League over the past decade, Liverpool's and Arsenal's are not necessarily two that spring to mind.
However, things are starting to change at Anfield and The Emirates with both clubs recruiting a number of high profile players in defence.
Two of these are Virgil van Dijk and Sokratis Papastathopoulos at each club. Both have started their careers at their new club well and can look forward to very bright futures.
With that in mind let's compare these two transfers…
Virgil van Dijk
When Liverpool signed van Dijk from Southampton in January 2018 it was seen as a massive stepping stone towards The Reds building the formidable defence they needed in order to challenge for titles under Jürgen Klopp.
The price tag was sizeable at £75m, but they needed to shell out a lot of money for a player who was going to radically change their defence and Van Dijk had been a consistently high performer for the Saints for a number of seasons, therefore they could demand such a high price.
The Dutchman had an instant impact with The Reds helping them to the Champions League final as well as a top 4 finish in the Premier League. A lot of people expected the centre-back to have a huge impact at the club but very few thought it would be as seismic and as quick as it was.
The Reds look like a serious force this season alongside a new goalkeeper and some emerging young players in their defence. Van Dijk looks like the man to command the defence for The Reds for many years to come and has to be seen as a wonderful signing for the club.
TT Grade: A
Sokratis
Arsenal signed Greece defender Sokratis from German giants Borussia Dortmund this summer. It was one of many signings made by new manager Unai Emery and was seen as a step in the right direction for the club.
Being 30 years old, it meant The Gunners could buy the centre-back for a relatively cheap price in this day and age of under £20 million. The defender has started life at The Emirates well and looks to be a very accomplished defender, but after a slight injury he is now competing with Rob Holding for his place in the team.
Whilst Arsenal certainly needed a stronger defence and Sokratis provides that he is not necessarily an option for the future which affects the quality of this transfer. Nonetheless this is a very decent signing by Arsenal for the short term.
TT Grade: B+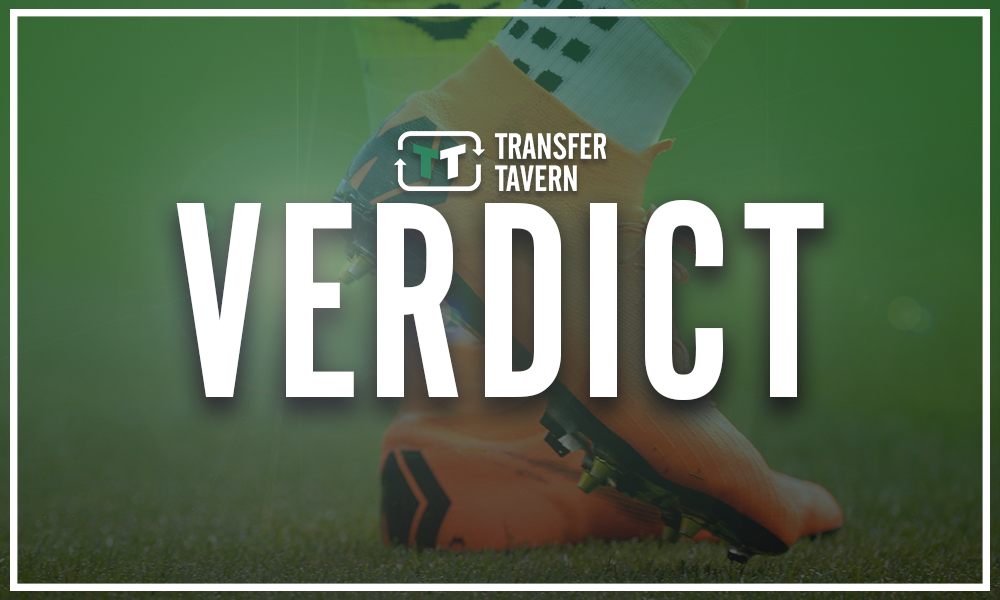 TT Verdict:
While Van Dijk cost significantly more than the Greek defender, very few  would say that he hasn't made a major impact on the Liverpool team.
Therefore if the defender brings success to Liverpool the price would seem irrelevant, and with the success Liverpool are having already this season that is not beyond the realms of possibility. It is for that reason van Dijk wins this battle.