Transfer Flashback: Arsenal sell Robin van Persie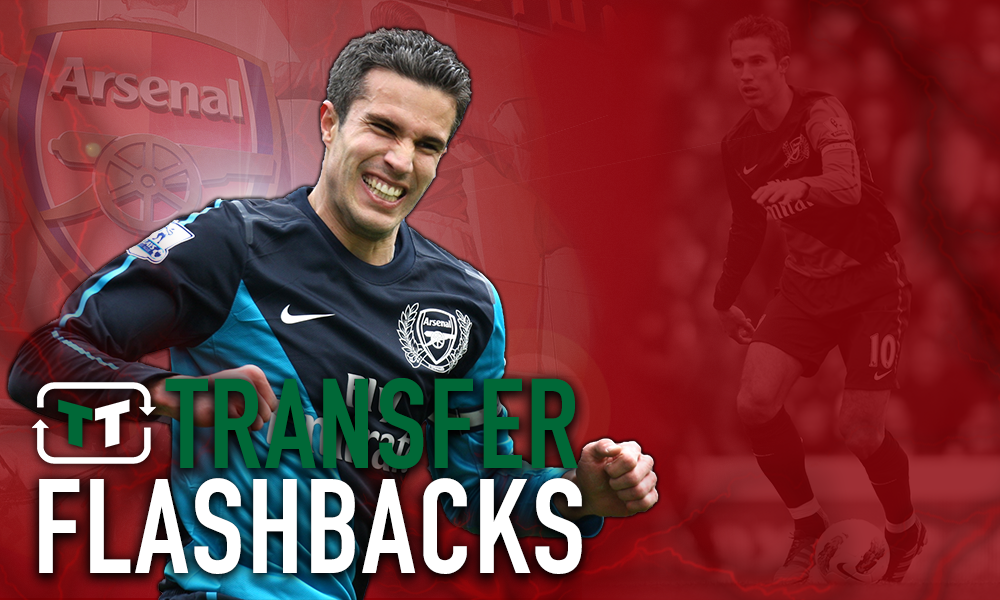 Arsenal fans have got some very painful memories of selling their top players to rivals, one of the most painful ones was when Arsene Wenger allowed Robin van Persie to leave The Emirates for Old Trafford in the summer of 2012. The Dutchman would go on to win the Premier League in his first season in Manchester, and Arsenal fans still hold a grudge.
Terms agreed for Van Persie transfer http://t.co/xsL4fxtz

— Arsenal FC (@Arsenal) August 15, 2012
Arsenal pocketed a cool £24 million from the sale of the Dutchman although they weren't thinking about the profit on the player at the time. The fans were livid at their club, and at Van Persie, for the way that the clinical striker's time at the club came to an end. After an eight-year spell at the club, it seemed one bold transfer completely destroyed his legacy in North London, even after his 280 appearances.
In those games, Van Persie scored a whopping 132 goals for the Gunners, putting him 8th on their all-time goalscoring list and 2nd highest scoring non-Englishman behind Thierry Henry. Unlike Henry, when Van Persie left he left a sour taste in the mouths of the fans, and because of his unsavoury exit the chances are he'll never be welcomed back to The Emirates with open arms like Henry.
You can read the Gunners' verdict on Van Persie's exit here:
@Arsenal a total and utter disgrace!
Makes us look like idiots!

— Aled Jones (@realaled) August 15, 2012
@Arsenal WTF? Are we trying to lose? Why aren't you spending the money on new talent? Ahhhhhh!

— Mink (@minkchawla) August 16, 2012
@Arsenal. Aaarrghhhh frickin sell outs, wheres the loyalty?? Gone to scum united of all teams. Zero respect for the guy.

— Bushra Jacob (@07_jacob) August 16, 2012
@Arsenal Coudn't see him staying,eventually we found out what rvp's motives were,even all of wengers' signings couldn't convince the moron.

— аршаviн69ру (@arshavin69ru) August 16, 2012
@Arsenal the club is a dying team.. How & why would you strengthen your rivals? Serious would Fergie sell Rooney or Chicharito to arsenal?

— Joseph Njiru (@josenjiru) August 16, 2012
@Arsenal Absolute Madness by the Coach and the Board. Are we now a selling club of our stars? What's d problem?

— NICHY OLUSEGS (@renanicky) August 16, 2012
@Arsenal we'll never win any silverware as long as we sell our best players

— mbuyiseni nicholas (@MbuyiseniN) August 16, 2012
@Arsenal hope RIP RVP will be the last mercenary out the door

— Peter Adeboye (@Prince_Boye) August 16, 2012
The Gunners were fuming with both Van Persie and Arsene Wenger for the Dutchman's exit, and this remains one of the Arsenal fans worst memories of Wenger's time at the club.