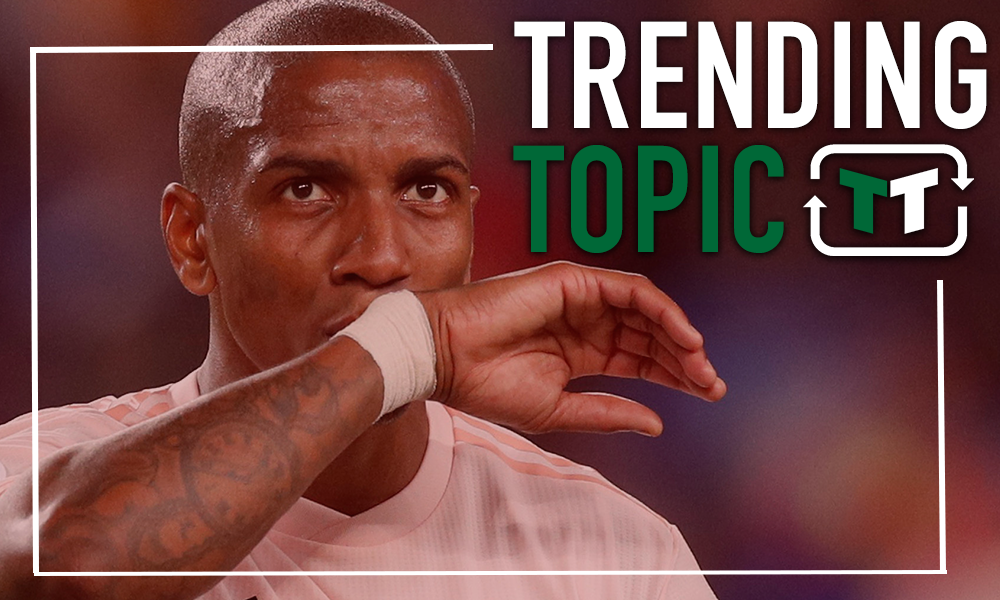 Since the departure of Sir Alex Ferguson, Man Utd have spent big sums of money improving the team. Dozens of players have come in with the goal of returning to the level that Ferguson made famous, with varying degrees of individual success coming in the years since.
One signing that certainly hasn't had an easy time in Manchester is Matteo Darmian. When he arrived during the tenure of Louis van Gaal, he seemed like a positive signing. The Red Devils lacked depth on the right-hand side of the defence, and he impressed in Italy with Torino.
It's no surprise, then, that Man Utd fans were so receptive to his arrival, as you can see below.
@ManUtd GET IN LADS

—  (@liljizzletweets) July 11, 2015
@ManUtd best in the league

— ️ (@BoringFootbaII) July 11, 2015
@ManUtd Great !!!!!

— Alireza Ansari (@b0ec3f47102b4da) July 11, 2015
@ManUtd YESSSSS

— se ashley young eh jogador eu sou astronauta (@gabilfs) July 11, 2015
@ManUtd Yes boys! best RB in the world!

— Jordan (@JordySloan) July 11, 2015
@ManUtd we are winning it this season

— Raffi Kajajian (@RaffyKet) July 11, 2015
@ManUtd OHHHH MATTEO

— Jay (@JayStucchio) July 11, 2015
@ManUtd YESSS

— Asam (@asammufc) July 11, 2015
@ManUtd @Diarmuidii_mufc great to have him

— Christopher Powell (@7817Cp) July 11, 2015
@ManUtd @SammyFid called this a while ago! Can't wait to see him light up the prem

— Alessandro  (@Alessvndro) July 11, 2015
@manutd perfect day!!!

— slimfit (@slimfitukeje) July 11, 2015
Not that Man Utd fans need to be told again, but it's fair to say that Darmian's run at Man Utd hasn't gone to plan. In fact, the Red Devils' desire to bring in a new right-back – as per the Daily Mail – highlights that perfectly.
The reality is that, from the start, he hasn't looked good enough. He had a decent first few games, but it quickly became apparent that he wasn't the man for Man Utd long-term.
A lack of consistency and overall defensive quality made him an easy scapegoat for fans, and he's never really recovered. It speaks volumes that he's made just 4 Premier League starts this season, especially given the poor form of Ashley Young ahead of him.
Honestly, he probably could have been sold a long time ago, but he's been given an extended stay of execution, and that decision is one that the Red Devils are likely regretting at this point.
They need to look to the future, but in doing so, Man Utd must look to the past. They can't afford to make another disastrous signing like that which brought Darmian to the club – despite whatever Man Utd fans think about their potential targets.
Man Utd fans – thoughts? Let us know below!