Everton
Transfer Flashbacks: Jordan Pickford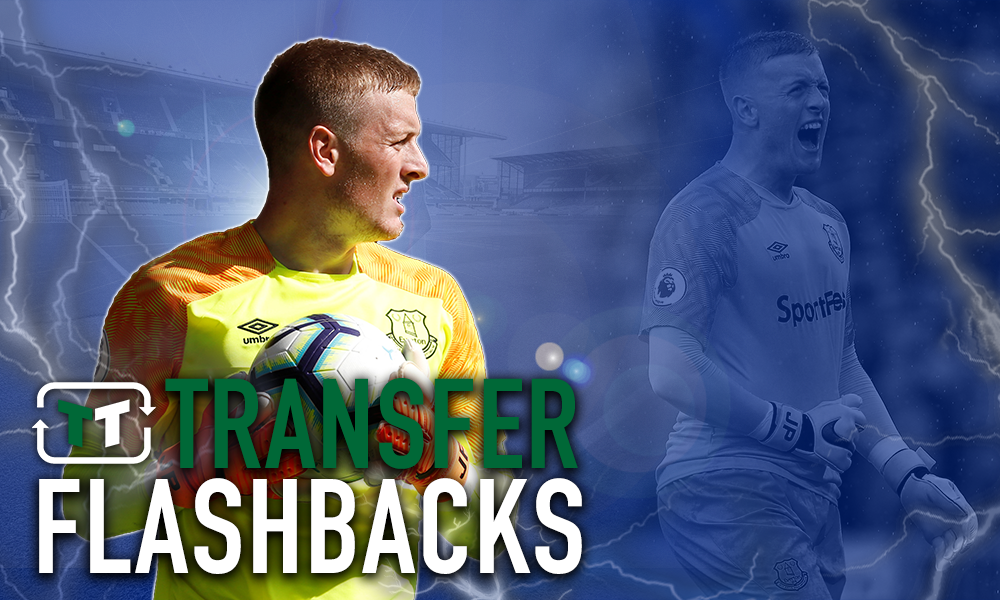 In June 2017, Everton signed Sunderland's breakout goalkeeper for £25 million to make him the most expensive British goalkeeper of all time. 
The 23-year-old was a lone light in Sunderland's relegation campaign and was a constant performer in a team that finally couldn't beat the drop after so many seasons escaping it. It was a big move for an Everton side that was embarking on a new era and it's fair to say that the Everton faithful were happy with the signing and they took to Twitter to express their delight in the news…
Wahey! Welcome to the best club in the land lad #WelcomeJordan

— Harry Watt (@gigHaWatt) June 15, 2017
Jesus what happened here?! Yous usually take two weeks to do this I'm so made up

— anthony hunter (@AJHunter86) June 15, 2017
English Oliver Kahn

— COЯIN (@CorinxYZ) June 15, 2017
WOOOOOOOO YERSSSSSSSS

— Jamie Hodge (@JamieHodgeEFC) June 15, 2017
Top class signing and £30M is a bargain for the future England No.1 and more importantly a successor to the best EFC No.1 Big Nev!!!!!!!!!!!

— scott hayden (@spodlike77) June 15, 2017
An expensive signing at the time, Pickford has gone on to prove that he is indeed one of the best young goalkeepers in the world. In his first season with the club, the shot-stopper was an instant upgrade at the club.
Having played for the Premier League's bottom club, Pickford was constantly under threat due to the club's lack of ability to defend. However, whenever he was called upon to make a save, he always delivered.
Although he's young, the former Sunderland man was an instant leader at the club and fitted in well to a team hoping to break into the top six. A brilliant shot-stopper, Pickford also showcased his ability to distribute the ball from deep – a trait that all modern goalkeepers must have. Amid a season which saw Everton sack Ronaldo Koeman, while Sam Allardyce's tenure was one of overall dissatisfaction for the club, Pickford remained a constant performer throughout.
Such were his performances that the young goalkeeper was awarded the club's 'Player of the Season'. Following that superb season, Pickford went into England's Wolrd Cup campaign as the first-choice 'keeper and put in great performance after great performance. In a young England team that shocked everyone by reaching the semi-final, Pickford firmly entrenched himself as the Southgate's number one going forward.
Although this season, Everton have struggled at the back, the young goalkeeper is still one of the best in the league. Now under Marco Silva, the goalkeepers game is only going to improve, especially in terms of his kicking.
The Everton fans that were optimistic about his arrival last year certainly seem to be right.
Everton fans… what do you think? Let us know!