Transfer Flashbacks: Toby Alderweireld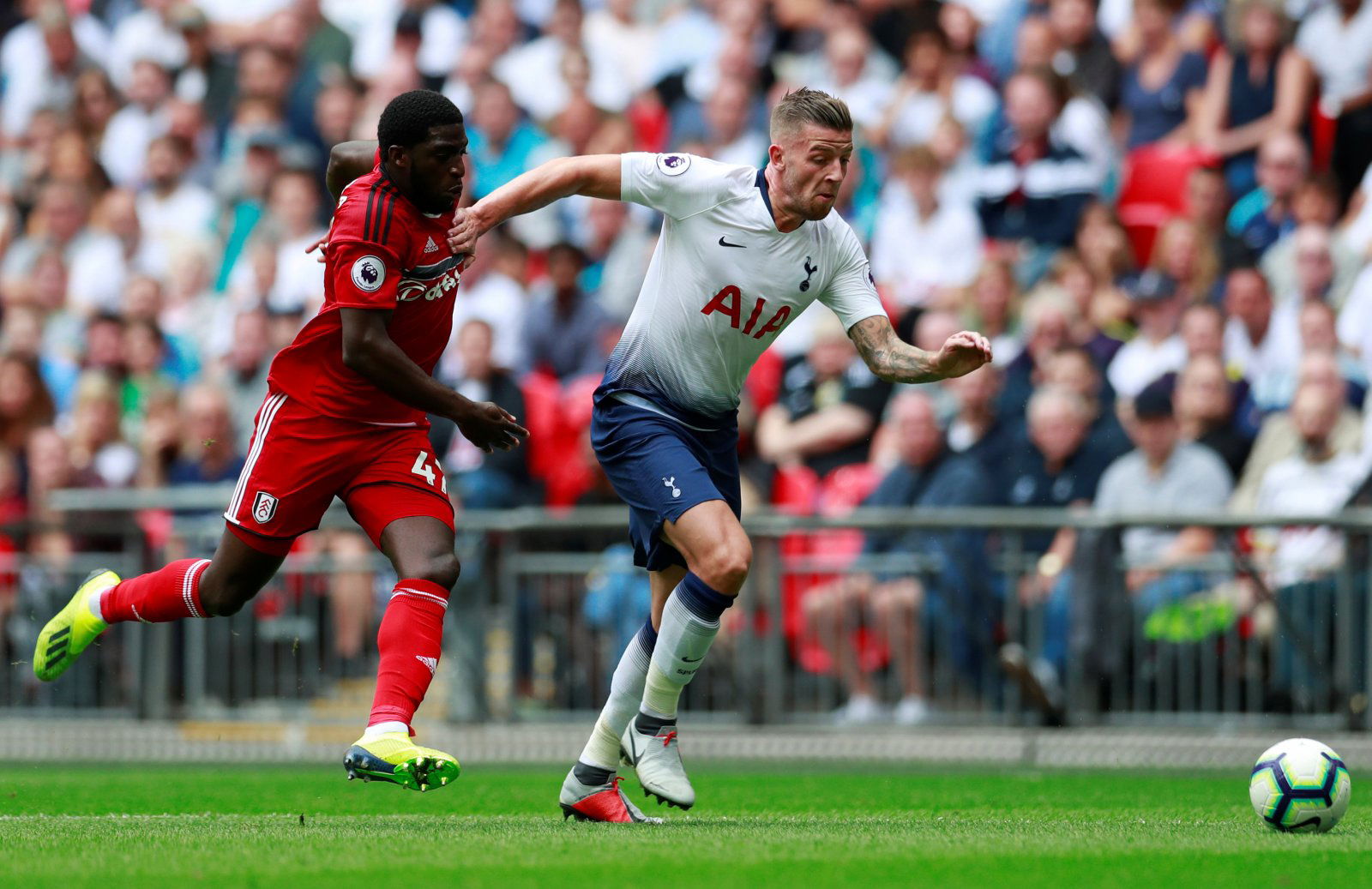 During the summer, it was looking almost certain that Toby Alderweireld would leave Tottenham during the transfer window.
The Belgian showed no indications that he was open to putting pen to paper on a new deal, while Jose Mourinho's desire to bring him to Manchester United was well-documented (via Sky Sports).
However, with the Red Devils unable to reach an agreement with Tottenham, Alderweireld has remained in north London, much to the delight of supporters who were desperate for their club to bring him in back in the summer of 2015.
@SpursOfficial @AlderweireldTob welcome to the club, fantastic signing! #WelcomeToby

— Louis C-B (@LouisCB2) July 8, 2015
@SpursOfficial @AlderweireldTob great signing good defender.

— Paul Bradford (@paulbradford07) July 8, 2015
@SpursOfficial @AlderweireldTob we have been waiting for this signing since kings knee went

— Tottenham fans (@Spursfanclubno1) July 8, 2015
@SpursOfficial @AlderweireldTob At last!! Fantastic signing 🙂

— The Joker (@thejoker_9999) July 8, 2015
@SpursOfficial @AlderweireldTob Welcome to Spurs! Class signing! Stay fit and you & @Jan_Vertonghen could be the best CB duo in the PL #COYS

— Jay Tennant (@jaytennant_) July 8, 2015
@SpursOfficial @AlderweireldTob can't wait to see Toby and Jan work together at the back #COYS

— K e e l e y (@ashworth_keeley) July 8, 2015
@SpursOfficial @MajesticMousa @AlderweireldTob signing of the season by a mile

— amit (@AmitCOYS) November 28, 2015
And given how Alderweireld has performed since arriving at White Hart Lane, the excitement surrounding his signing has been truly justified.
The Belgian has had his injuries and spells out of the team because of the uncertainty around his future at the club but, overall, he has been one of the best signings Tottenham have made in this decade.
Prior to his hamstring injury, Alderweireld was easily the most solid centre-back in the Premier League, above the likes of Virgil van Dijk and compatriot Vincent Kompany.
In a summer where the club failed to make a single signing, keeping Alderweireld at the club for another season could prove pivotal in what will likely be a campaign where Tottenham fight it out for a Champions League spot.
While Davinson Sanchez has been a huge success at the back alongside Jan Vertonghen since joining the club from Ajax last year, Tottenham look a different proposition at the back when Alderweireld is playing next to his Belgium team-mate.
This time next year, it is far from certain that Alderweireld will still be a Tottenham player and things could get frosty between him and supporters if a move to a Premier League rival materialises.
That, however, will not change how accurate Tottenham fans were regarding the central defender when he first joined the club.