In our Transfers that shook the club feature, Football Transfer Tavern takes a look at deals that many may not have seen coming and the impact that they had during their time by using statistical data and pundit remarks.
Although transfers are generally made to improve the club, sometimes one particular deal can work in such a way that it sends shockwaves throughout the side and change almost everything about the team; something Tottenham Hotspur could say happened to them.
In 2015, Spurs splashed out a reported £22m (The Guardian) to sign Heung-min Son from Bayer Leverkusen to help improve Mauricio Pochettino's squad, but it would have been extremely difficult to predict just how much his arrival would help to change things for the north London outfit.
Having played 87 times for the Bundesliga outfit, in which he scored 29 and assisted 11 goals, there will have been a degree of expectation from the South Korea international, but it looked as though things would be ending in a rather disappointing fashion in the early stages of his Premier League career.
In fact, the slow start he had to life with Tottenham had left him wanting to leave the club in a hurry as he found his confidence at a low point following injury and felt rather uncomfortable (Goal).
However, he credited Pochettino with helping him to turn things around and stated the Argentine was the type of manager that he needed at the time and has since burst out of that shell.
Indeed, Son has perhaps become one of the main members of the Spurs squad since his slow start to life and has been crucial in helping the club become a consistent competitor in their quest to try and finally bring back some silverware to north London.
Having played 196 games to date for the Premier League outfit, the South Korea international has proven to be as effective in front of goal as he was for Leverkusen prior to his English switch, scoring 70 goals and providing his team-mates with an additional 39 assists (TransferMarkt).
When looking at Tottenham's overall squad, they currently only have Harry Kane available to them as their recognised striker, but there have been a number of occasions whereby Son has helped to bail them out and help Spurs move on without their English talisman.
As noted by Planet Football, the Asian attacker has stepped up a number of times to replace the England international for Pochettino and has proven to be a crucial replacement for him as he helped to win them a number of points in difficult situations.
Since he has been in north London, Tottenham are yet to finish a Premier League season outside of the top four (TransferMarkt), which can not be considered as just a coincidence.
It would have been almost impossible to know just how big of an impact Son would have initially had at Tottenham when he first signed for them and his first 12 months would perhaps not have given them too much hope.
However, it is rather clear that his arrival helped to change the face of the club and, if it were not for Pochettino's wise words to him, Spurs may not have had the pleasure of being shaken to their core by the South Korean's presence.
Will Harry Kane leave Tottenham next summer?
Yes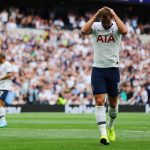 No
Tottenham fans, how big of a role did Son play in changing the club? Let us know your thoughts by sharing them in the comments below!