Liverpool
Trash Twitter: Liverpool fans are wrong about De Ligt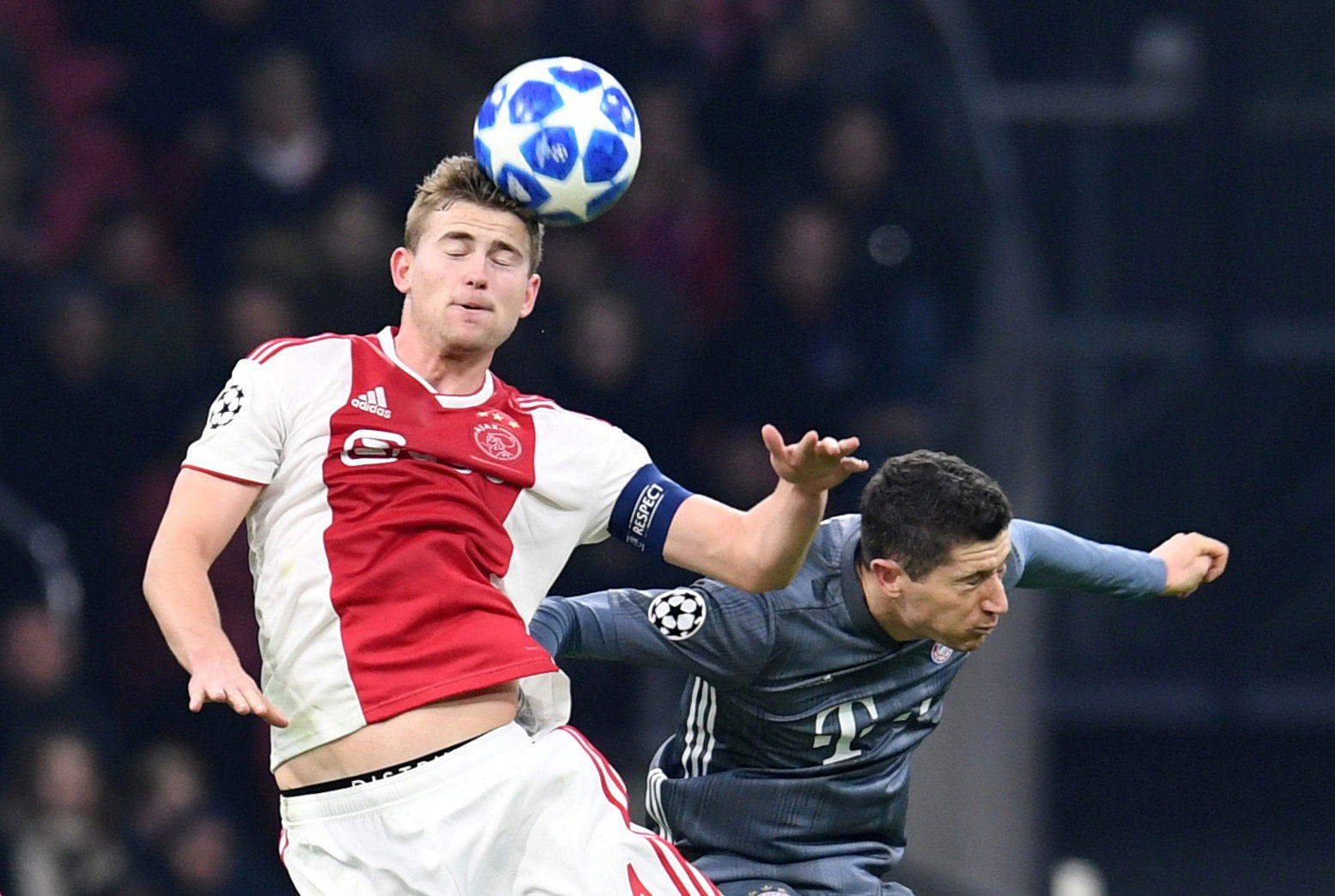 Liverpool's brilliant win over Bayern Munich on Wednesday was a historic night for the Reds, but that wasn't enough for some of the Anfield faithful, it seems.
Indeed, in response to a post from Liverpool's owner John Henry, which paid tribute to Virgil van Dijk's performance against the Bavarian brutes, lots of Liverpool fans came through with a demand. We previously highlighted that reaction.
— John W. Henry (@John_W_Henry) March 13, 2019
Indeed, whilst some were praising van Dijk, many others were calling for Liverpool to buy him a new central defender partner – Matthijs de Ligt.
De Ligt, of course, is a compatriot of van Dijk, and he's a talented player in his own right. Despite being just 19-years-old, he's undeniably one of the best players in the Netherlands at present, and he's been a regular for Ajax for some time.
Without a doubt, most teams in Europe would be better if de Ligt was in their team, and Liverpool are no different. However, signing him this summer makes little sense for the Reds.
Cover another 25% with de ligt

— Jetame (@Jetame1) March 13, 2019
De ligt boss

— CN (@ClinicalNaby) March 13, 2019
Definitely buy de Ligt!!!

— Tim – let's just relax and enjoy life (@Tim_williamson7) March 13, 2019
Sign De Ligt John and him and Van Dijk will share the 25% between them.

— AK (@AKayani07) March 13, 2019
Sign De Ligt to partner him please!

— … (@LFC19) March 13, 2019
buy de ligt imo cheers

— Hyde  (@Hyddddeeeeee) March 13, 2019
After all, whilst Liverpool have had their defensive problems over the last few years, the reality is that at present, their backline is as strong as it has been in a long time. Their full-backs are impressing, and more poignantly, so are their central defenders. Van Dijk, of course, has been a star, whilst Joel Matip, Joe Gomez and even Dejan Lovren have improved dramatically this season.
Bringing in de Ligt would not only disrupt that, but more specifically, it would represent a major blow to the long-term future of young Joe Gomez. Whenever the Englishman has played, he's looked brilliant, and he certainly hasn't been outshone by van Dijk whenever they've played together. At 21-years-old, he needs to play regularly, and that wouldn't happen if de Ligt were to sign.
There's also the small matter of cost. Liverpool have spent big over the last 18 months and they've brought in some incredible talent. However, even by those standards, de Ligt would be costly. Transfer Markt value him at a whopping £63 million, and you'd expect Ajax to demand above his market value. The Reds would, then, likely be looking at a record-breaking outlay for the central defender, at least in terms of their own record fees paid out.
De Ligt has a bright future, and he'll play for a top European team within a matter of years. However, a move to Liverpool this summer? It just doesn't make sense.
Like what the TT have on offer? Sign up for more notifications!