Fulham and West Ham both have two formidable strikers that lead the line, who are both very imposing. 
Fulham have Aleksander Mitrović, while West Ham have Marko Arnautović, and both look impressive this season.
Each player can be seen as the talisman of their club, so let's compare these two transfers…
Aleksandar Mitrović
Mitrović's troubles at Newcastle were no secret to anyone, as the Serbian struggled to adapt to manager Rafa Benítez's style. Therefore, when Championship Fulham offered the striker a lifeline last January, he gladly took it and has never looked back.
He scored 12 goals in 17 games for The Cottagers last season, as he spearheaded their climb up the table and to the Premier League. He was loved by Fulham fans, and he seemed to like the club, so it only made sense for Fulham to sign the 24-year-old in the summer for £22m.
This season, he looks to have continued his good form and prove that he is a high-quality player. He has seven goals in 16 league games, and looks to be Fulham's main chance of survival this term.
Some may argue that £22m is quite pricey, but that is not a huge amount in this current transfer climate, and if he secures Fulham's safety, it would be well worth it.
 TT Grade A+
Marko Arnautović
West Ham signed then-28-year-old Arnautović from Stoke for £20m in the summer of 2017. It was a move that had a question mark over it, as the forward was known to be slightly capricious.
However, he proved to be an excellent signing; he managed 11 goals in 31 league games, as he went on to earn the Hammer of the Year award. What was most remarkable about his 2017/18 season was David Moyes' choice to transform him into a striker, and it paid dividends.
This season, he has looked equally strong, although this has created a lot of interest from the biggest clubs in England, particularly Man United. It seems inevitable that he will be gone at some point in the near future, but that does not stop this from being an excellent signing.
TT Grade A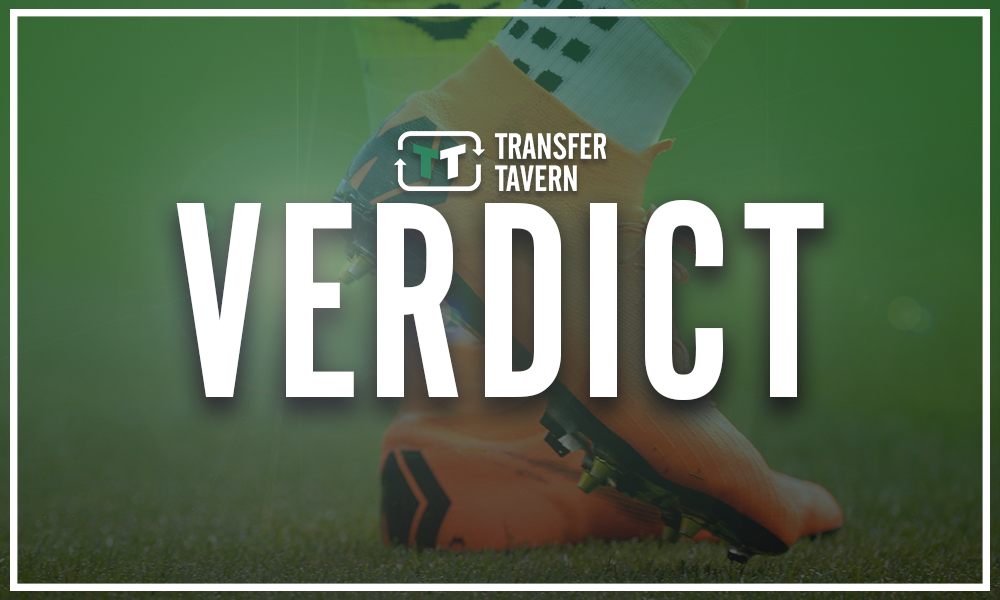 TT Verdict:
This is a battle between two successful strikers, which makes this a hard one to call.
Both players cost roughly the same price, but it is the fact that the Serbian was five years younger than his Austrian rival when he joined Fulham that makes this a better transfer.
Not only this, but Mitrović helped Fulham earn a historic promotion, and while Arnautović has been tremendous, his impact may not have been as great.
This is not necessarily saying that the Fulham man in better than the West Ham man, but as a transfer, it was more significant.
Like what the TT have on offer? Sign up for more notifications!