In a rather mouthwatering affair, Liverpool tonight take on Barcelona at the Camp Nou in the first leg of their Champions League semi-final. Both teams contain an abundance of attacking threat, Liverpool scoring 84 league goals, Barcelona 86. Yet, this could be a tie won by the defence. 
With all the attacking talent on show, it can be easy to forget the quality elsewhere. In Alisson Becker and Marc-Andre ter Stegen, two of the best 'keepers in the world will go glove to glove. Indeed, a world class performance from either could be the difference between going through to the final or going home with nothing.
But who is the better stopper?
Let's analyse it below.
Marc-Andre ter-Stegen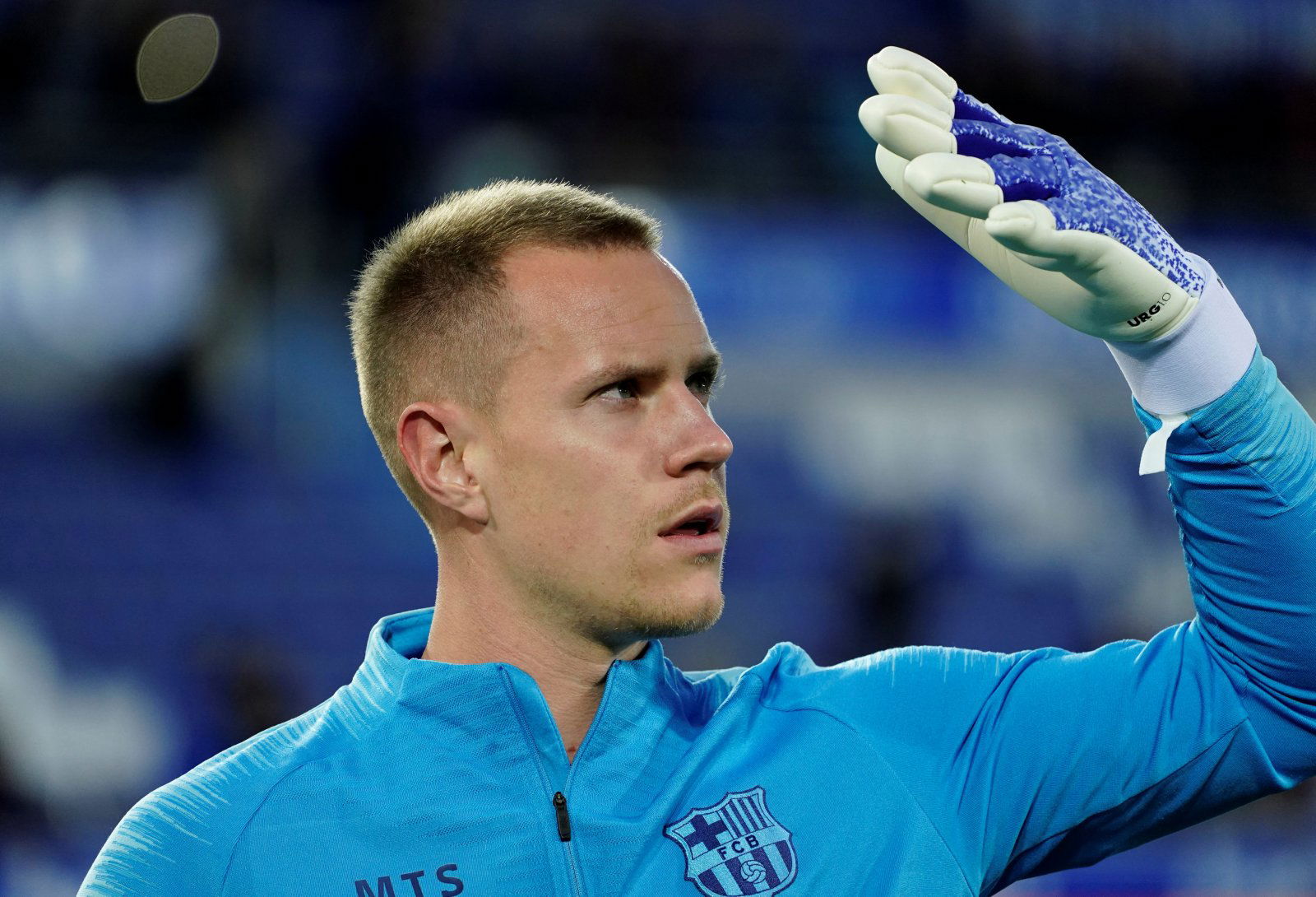 Barcelona were, last weekend, confirmed as winners of La Liga with a 1-0 win over Levante. It marks a great season for the Catalan club, who now turn their attention to the Champions League semi-final and Copa del Rey final. There are so many top performers within the squad and ter-Stegen has most certainly been one of them this season.
The German has become renowned for his ability with his feet alongside his quick decision making. Additionally, throughout this season, he has produced an extensive highlight reel of incredible saves. Many now believe that the 'keeper is arguably the best in the world, although it's a tightly contested debate.
He's played 35 league games this season, conceding 32 goals and keeping 16 clean sheets. Although certainly a valiant return, Barcelona have conceded more than both Athletico Madrid and Getafe, while conceding the same as Valencia. On the other hand, the Blaugrana have scored 27 goals more than anyone else, Madrid in second. It's clearly Barcelona's attack that stands out in their team – but that's always to be expected.
With his emergence as one of the world's best, we could be looking at the German number 1 for years to come.
TT Grade: A
Alisson Becker
Liverpool have enjoyed a phenomenal season themselves. The Premier League race is to go down to the wire, while they are also, of course, through to the Champions League semi-final. Similarly, Liverpool's attack receives much recognition, but their defence is crucially important to their success.
The acquisition of Brazilian 'keeper Alisson Becker was instrumental in establishing such a formidable backline.
This is Alisson's first season in Liverpool. Many have struggled in their first season in the Premier League – just look at David de Gea and Kepa Arrizabalaga. The Brazilian, on the other hand, has thrived. He has conceded just 20 goals in 36 league games, keeping 18 clean sheets. No stopper in the league has kept more clean sheets or conceded less. It has been quite a phenomenal season.
Just like ter-Stegen, Alisson is in the team for more than just his shot-stopping. He is known for his ability on the ball, starting a number of attacks with his quick distribution. It has to be noted that, while rival custodian Ederson has picked up so many plaudits this season, it's Alisson that gets the nod in the national team.
The performances Alisson have put in this season have to put him up there alongside the best in the world. The signings of himself and Virgil van Dijk have transformed Liverpool into what they are now. You wouldn't be at all surprised to see Liverpool go on and win the Champions League.
TT Grade: A+

There we have it – Alisson takes this one. Although this one is extremely tight and could arguably go either way, Liverpool's defence have undeniably been stronger this season – much of that has to go down to Alisson. The impact he has made in his debut season is simply astonishing.
Even at £67m, the signing has been more than justified.
Liverpool fans, what do you think? Is Alisson the best keeper in the world? Let us know below.