Liverpool are facing one of their greatest tests of bottle these coming weeks, and fans will be looking toward certain players for assurances that they can get their team over the line.
After dropping vital points against Leicester City and West Ham in recent weeks, Klopp's men find themselves back in the mixer, with a trip to rivals Manchester United arguably their first major test.
This certainly wouldn't have been the case under old manager Jose Mourinho, who had once again proven why he's never been able to spend more than three meaningful seasons at any club before leading them into the ground. However, with Ole Gunnar Solskjær at the helm, things look positively different. And, incredibly, their resurgence has strong enough for Pep Guardiola to claim they're still title contenders (as per BBC Sport). Mind games or not – you decide.
When Manchester United and Liverpool face off against each other today, two players within the ranks of their respective teams, who will be similarly expected to keep the oppositions star players at bay, are Andrew Robertson and Luke Shaw.
When Manchester United and Liverpool face off against each other on 24.02 all eyes will be on two players, Luke Shaw and Andrew Robertson, to determine whether they can keep their opposing star players at bay.
Both have had good seasons, and both fulfil similar roles, but who does it better?
Andrew Robertson
Robertson's journey through the footballing world is nothing short of remarkable.
Back in 2012 he can found tweeting "life at this age is rubbish with no money #needajob", and now he's a Liverpool starter, featuring in Champions League finals, and challenging for the title.
His high energy brand of football, working up and down the left-hand side of the pitch, is the trademark of what has come to be expected of the modern, quality full-back; providing both defensive and offensive outlets when required.
Indeed, his link-up play in the forward positions has already earned him six league assists this season with more surely to come, and his efforts at the back, alongside Virgil Van Dijk, Joe Gomez, and Trent Alexander-Arnold has helped form the strongest defensive unit in the league, conceding only 15 goals.
TT Rating: A-
Luke Shaw
On mentality alone, we would give Luke Shaw maximum points.
It hasn't been easy for the United full-back under old manager Jose Mourinho, who, at any given opportunity, took to the media to publicly criticise the player's efforts. But he's managed to turn it around and he's a better player for it.
In a similar way to Robertson, Shaw has adopted a modern approach to his game, marauding up and down the left flank to provide support for his offence. However, he's been no way near as successful. United have already conceded an uncharacteristic 35 goals in 25 games, and have kept less clean sheets than Burnley, Cardiff, Everton, Leicester, Bournemouth, and Crystal Palace.
Of course, Luke Shaw can't carry all the blame, but he's certainly partly responsible for United's defensive capitulation.
TT Rating: B-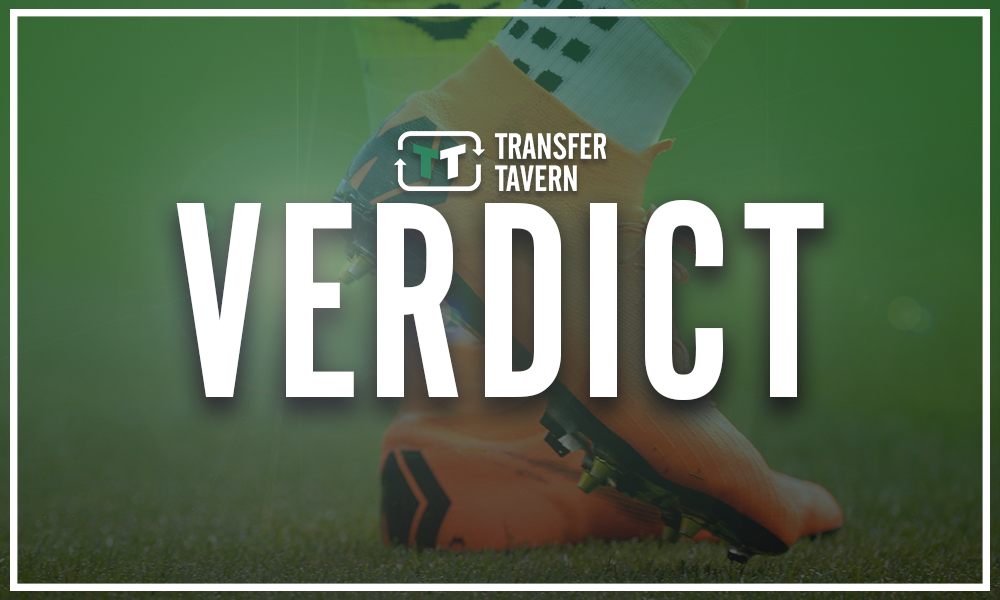 TT Verdict:
Andrew Robertson pips it for us.
The Scotland international has established himself as one of the league's best defensive players in the years he's been operating and it doesn't look like his progression is stopping anytime soon.
Shaw is a good player, yes, but is yet to fulfil the potential he was billed to have when making his move over from Southampton. Injuries and poor man management have hampered his game, leaving him behind his Liverpool counterpart.