Tottenham are tonight hosting Ajax in a truly intriguing Champions League affair. Many would have laughed off the notion that the two could face off in a battle for a place in the final. But alas, here we are. Tottenham enter the fixture with injuries galore and will rely on their key men to step up – perhaps none more so than former Ajax man Christian Eriksen. 
The Dane will find himself in combat with Ajax's high-flying creative midfielders, an example being Dusan Tadic who has taken Europe by storm. Tadic was no match for his counterpart while in the Premier League, yet he now resembles stiff competition.
Who should be considered the better talent, however? Let's take a look below.
Christian Eriksen
Eriksen has undeniably emerged as Tottenham's primary creative talent since his £11.5m signing from Ajax in 2013. However, in entering the final stages of his contract, rumours of his departure have spiralled. Moreover, an apparent dip in form has seen some fans become increasingly restless, even growing on the idea of his exit.
Indeed, Eriksen has not shown the consistency Tottenham have become accustomed to throughout the duration of his stay at the club. But the playmaker has still been instrumental in most of their success. Seven goals and 12 assists in the league is certainly not a bad return. Additionally, Eriksen has time and time again saved Tottenham's blushes with a series of crucially important late goals.
With Eriksen, Tottenham have a player capable of producing the sublime from the first minute to the last. No player has scored more goals from outside the box since his arrival to the Premier League, while he also possesses the ability to thread the ball through the eye of a needle.
The midfielder is now rated at £76.5m by Transfermarkt, but it would take a bid substantially more than that to acquire his services, even if he is entering the final year of his contract. He truly is the beating heart of the Tottenham midfield, a player totally irreplaceable in the current squad.  Should Tottenham progress against Ajax, you can bet Eriksen will have played his part.
TT Grade: A+
Dusan Tadic
Tadic must surely be regarded as one of this season's biggest surprises. Although on his day, he was indeed an important player for Southampton, he never took the Premier League by storm. 20 goals in 134 appearances, including 6 in his final season, certainly never had the pundits raving. A £10m move to Ajax had no eyebrows raised, but what a bargain he has turned out to be.
Tadic has scored 24 goals in 32 league games this season, adding 9 goals in 16 in the Champions League. Yes, you did read that correctly. This is a turnaround perhaps even more remarkable than Moussa Sissoko's dramatic upturn in form. The Serbian must surely be considered one of Europes best players when evaluating this season alone.
It's not just the stats, it's the calibre of performance. Tadic scored one and assisted two against Real Madrid in arguably the performance of the Champions League thus far. He was simply unstoppable. Trickery, pace, vision – he had the lot. At 30-years-old, the midfielder has now truly reached his peak.
It's not going to be an easy night for the Tottenham defenders.
TT Grade: A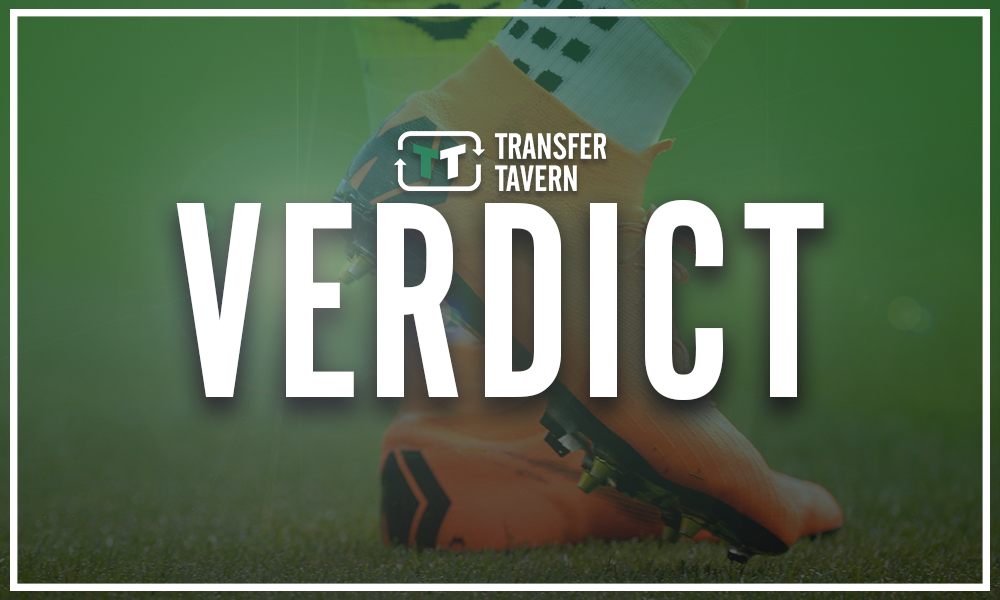 TT Verdict:
So, there we have it. Eriksen wins this one in a severely tight contest. There is no arguing against the fact that Tadic has had the better season. But Eriksen has been doing it for years.
The midfield dynamo is also three years younger, aged 27. The Dane is now approaching the prime years of his career and the best is yet to come. He has been one of the Premier Leagues most exciting talents in recent years and must be recognised as a world-class talent.
Tottenham fans, should Eriksen be considered a better player than Tadic? Who will prevail in tonight's crucial encounter? Let us know below.