Chelsea have made the first big move in this January transfer window after they signed Christian Pulisic from Borussia Dortmund for a fee in the region of £58m, as confirmed by the Bundesliga outfit.
The 20-year-old is now set to spend the remainder of the season on loan at Signal Iduna Park before linking up with Maurizio Sarri's side in the summer.
With Eden Hazard, Willian and Pedro already occupying the attacking spots in this current Chelsea team, though, the arrival of Pulisic will only add to the uncertainty surrounding the future of the talented Callum Hudson-Odoi, who has caught the attention of Bayern Munich.
So with that in mind, how do Pulisic and Hudson-Odoi compare?
Christian Pulisic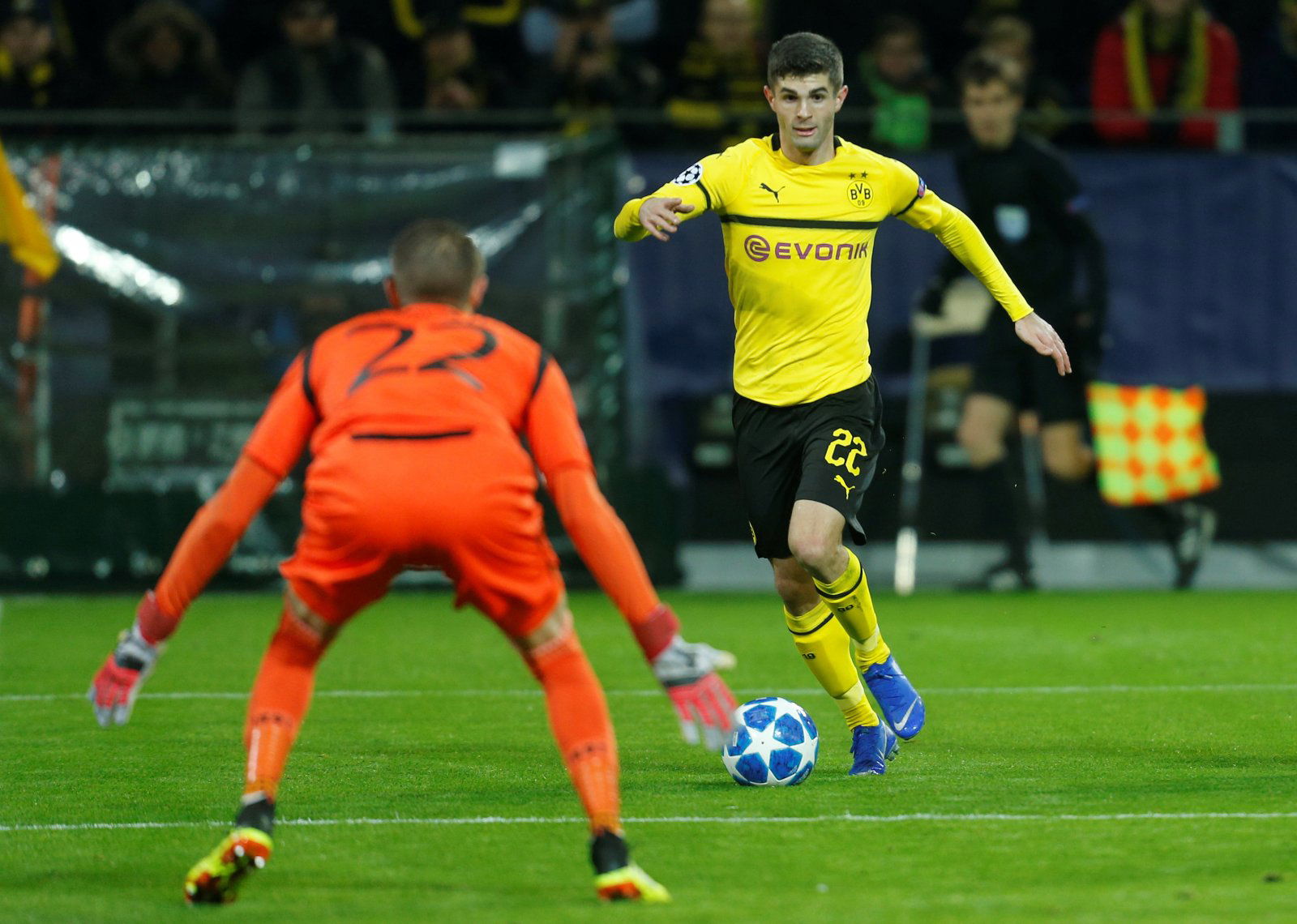 Given Chelsea's struggles in front of goal this season, supporters would have loved to seen a goal-scoring winger brought in — something Pulisic, in this moment of time, is not.
That being said, with an out of sorts Willian and Pedro both in their 30s, the Blues desperately needed the addition of another forward player be it from externally or internally.
And while Pulisic is not an individual who is going to score 15 league goals a season, he still has the sort of attributes that could prove to be extremely useful to this lacklustre Chelsea team.
The American prodigy has the pace and dribbling ability to beat defenders on the right flank before trying to play a ball into the box which Willian, for example, does not do with the Brazil international often opting to get a shot away instead of getting his head up to pick out a team-mate.
TT Grade: B
Callum Hudson-Odoi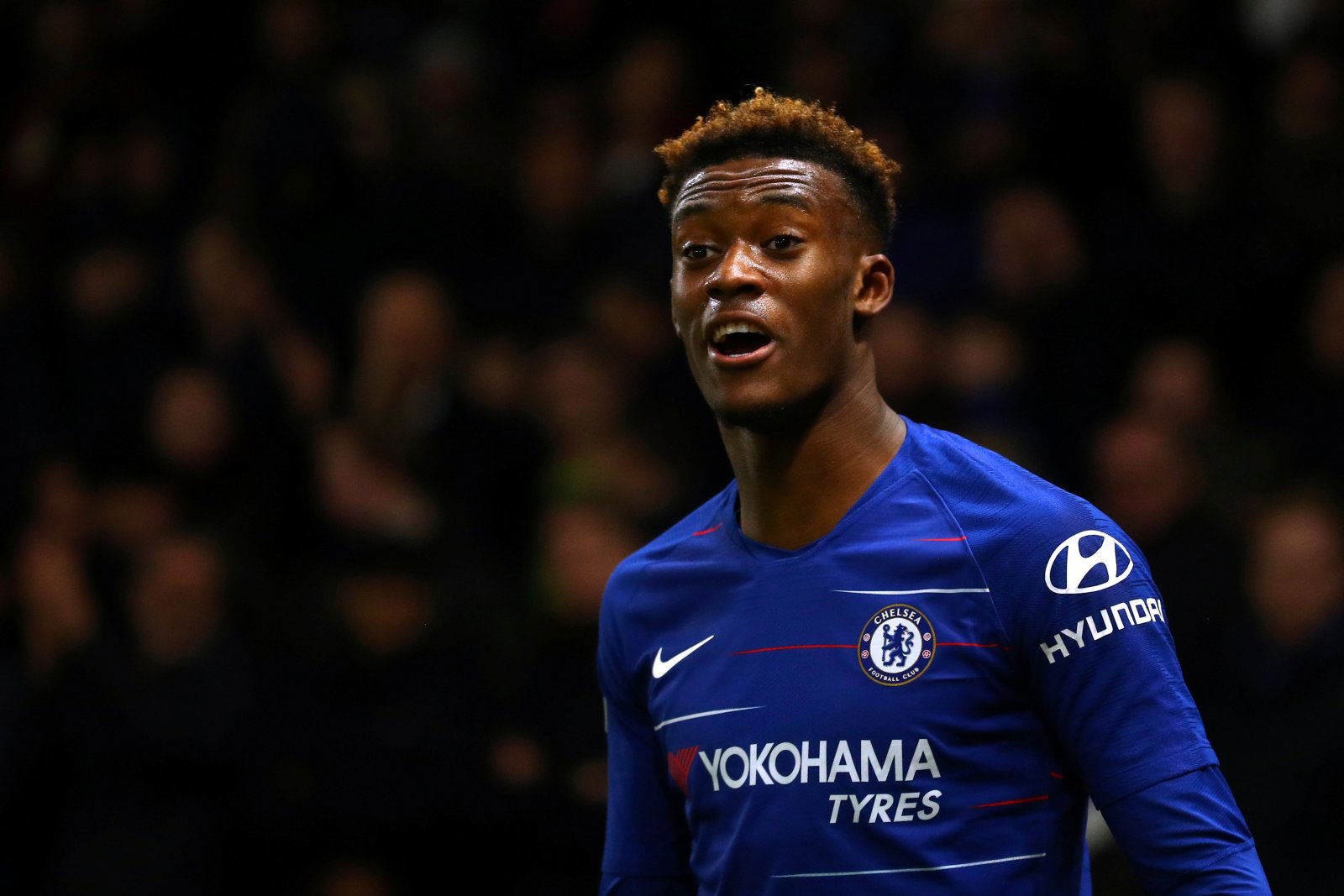 Despite playing on the opposite flank, there is a worry that the signing of Pulisic could force Hudson-Odoi out of Chelsea. And it is not hard to see why.
Hudson-Odoi's direct competitor for a spot in the team is Sarri's talisman: Eden Hazard. As long as he remains a Chelsea player, the 18-year-old has no hope of getting an extended run of games in his preferred position.
Furthermore, right wing, the area of the squad Pulisic has been brought in to strengthen, is Hudson-Odoi's best bet with the England U19 international showing in his few appearances this term that it is a role he is more than capable of fulfilling.
While his preference would be to start off on the left-hand side where he can cut in from with his right foot to take shots, the Chelsea youth product's pace, dribbling and crossing skill means he can still be a menace on the right flank.
TT Grade: A-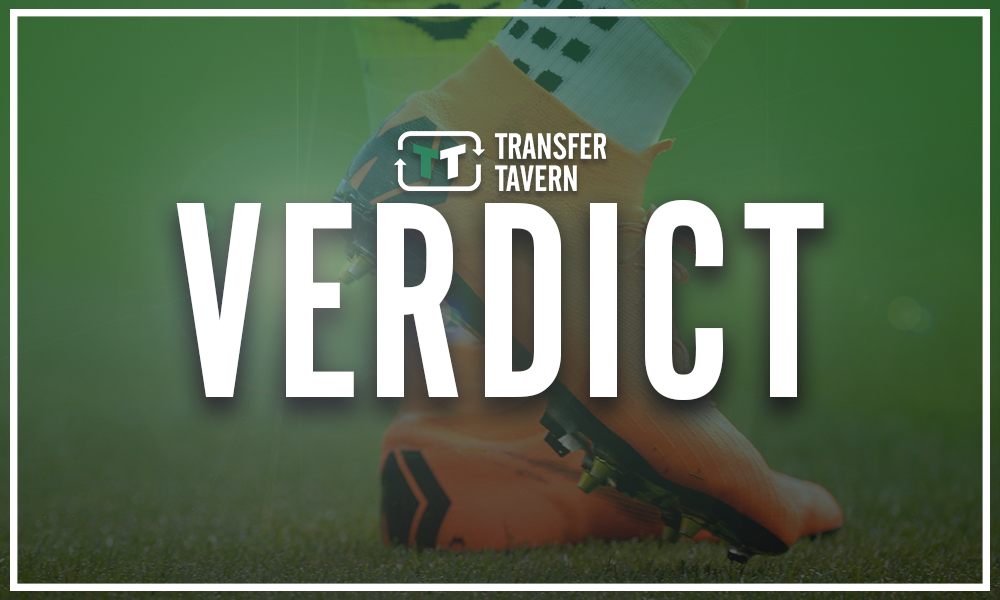 TT Verdict:
Both in terms of ability and potential, there is nothing to suggest Pulisic is a superior or will be a superior footballer to Hudson-Odoi.
The only thing the USA international has on the teenager Bayern Munich are desperate to add to their ranks is experience.
Had Pulisic been the Chelsea youth product and Hudson-Odoi the one playing for Dortmund, the Blues would have probably been chasing the latter while letting the former waste away behind the likes of Willian and Pedro.
There is no doubt Chelsea needed to freshen up their stale attack, which is being single-handedly carried by Hazard. However, it is something that could have so easily been done with the inclusion of Hudson-Odoi in the side, rather than forking out £58m on Pulisic.