Two of the best defensive players in the league could be joining up next season – but who comes out on top?
Declan Rice is one of the hottest young talents on the market at the moment. Despite West Ham United tying him down to a long-term contract keeping him at the club until 2024, the rumours just will not go away about his immediate future (as per Independent) and Manchester United one of the top tipped teams to secure his signature (The Times).
On the other hand, there is Matic. Current defensive anchor Matic was a quality addition from Jose Mourinho and has been quality since arriving from Premier League rivals. However, as the most comparable player in the current United squad, the Serbian could find himself competing for a spot next season as Ole Gunnar Solskjaer rejuvenates his side.
Declan Rice
Boy wonder Declan Rice is one of the few positive things David Moyes brought to the West Ham squad. Formerly played as a centre-back by the Scot, new boss Manuel Pellegrini opted to move his talents upfield and his decision has really paid dividends. The defensive midfield role really is ideal.
Indeed, when you analyse some of the most accomplished midfielders who operate a similar role, including the likes of Fernandinho, Kante and Busquets, you will find Rice behaves in a similar way. Nothing too complex – that is for the most creatively gifted players – just calm and calculated passing to minimise the risk of opposition danger.
His defensive efforts aren't anything to scoff at either.
Rice has been tremendously busy for the Hammers this season making a total of 85 tackles at a 60 percent success rate and has tallied 43 inceptions and 254 recoveries – demonstrating just how good his tactical mind is.
As one of four West Ham players to have remained uninjured this season, fans can count on him to get the job done.
TT Rating: A-
Nemanja Matic
When Nemanja Matic arrived at Old Trafford we all found ourselves asking 'why on earth has Conte sold him?' Indeed, such was the influence of the Serbia international it seemed barely believable that he would be sold to one of Chelsea's top four rivals.
Matic slotted neatly into the United team and has not looked back since. A disciplined wall in midfield, his constant presence in front of the defence gives the more technically gifted players a chance to freely work their magic.
For all his physical prowess, of which there is plenty, standing at 6 ft 3, his technical mind is really what makes him special. Indeed, an ability to read the game and predict play has been finetuned by one of the most gifted defensive coaches in the world on two separate occasions, and it shows in how he conducts himself during play.
This season may not have been United's strongest defensively, but Matic has still done his bit with 46 tackles at a success rate of 59 percent, as well as 29 interceptions and 183 recoveries.
TT Rating: A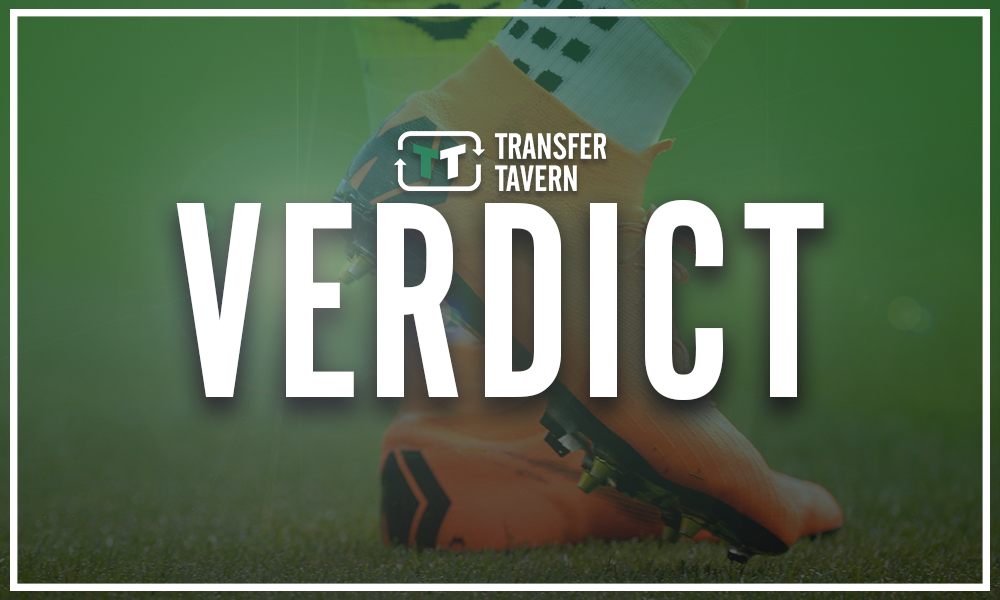 TT Verdict:
On stats alone, you have got to say Declan Rice would win the duel. He has been truly phenomenal this season for West Ham United, which is exactly why he has drawn so much praise. However, taking into account Nemanja Matic's general play, we cannot deny him on this occasion.
The big midfielder's experience of the English game has really helped him become one of the most accomplished defensive midfielders in the world, and in that category of player he genuinely ticks every box.
That is not to say that Declan Rice cannot be better than him in the future. Just a few years of tutorage at Manchester United under Matic would go a very long way to towards turning him into one of the finest players in Europe. Rice could learn an awful lot from Matic, especially how he operates defensively, so he could be the dream mentor.