England manager Gareth Southgate must be licking his lips with the huge number of talented strikers coming through the ranks and Everton's Dominic Calvert-Lewin and Bournemouth's Dominic Solanke are two of those. 
Both were members of England's heroic under-20 World Cup win in 2017, but their careers have taken different paths since then.
With that in mind, let's compare these two transfers…
Dominic Calvert-Lewin
In the final stages of the 2016 summer transfer window, Everton made the swoop for Sheffield United teenager Calvert-Lewin for £1.5m.
The 19-year-old striker clearly had potential, as he made his debut for England under-20s the very next day after signing. He had never fully shown off his talents at Bramall Lane, but that may have had more to do with his age than anything.
Since arriving at Goodison Park, he has made over 60 Premier League appearances for The Toffees, scoring eight goals. That is a decent amount of games for a player that is only 21, but his return in front of goal is still fairly poor.
Obviously he is still young, but there are players in the league that are his age, or younger, that are trusted more to perform, like his teammate Richarlison for example. With Everton's dearth of strikers at the moment, he has struggled to establish himself as the go-to man at the club.
Then again, for such a cheap price, Calvert-Lewin still has a lot of potential, and could prove to be a big name for Everton in the future.
TT Grade: B
Dominic Solanke
Bournemouth signed Solanke from Liverpool at the beginning of the transfer window for £19m, after he had not made an appearance in the league for The Reds this season.
Liverpool had signed him from Chelsea in the summer of 2017, after he had failed to make an impact at The Blues, as so many have in the past.
It was seen as a great coup, as this was a player with a huge amount of potential, after he had featured for every England age group from under-16 upwards. However, his time at Anfield did not go to plan, with the likes of Roberto Firmino, Daniel Sturridge and Mo Salah ahead of him.
Bournemouth will hopefully give the player a new lease of life, and, under Eddie Howe, he can become the player that so many fans know that he can be.
Although a pricey deal, it won't be in five years time if he becomes established on the south coast, and Liverpool's sporting director Michael Edwards may be ruing his mistake.
TT Grade: A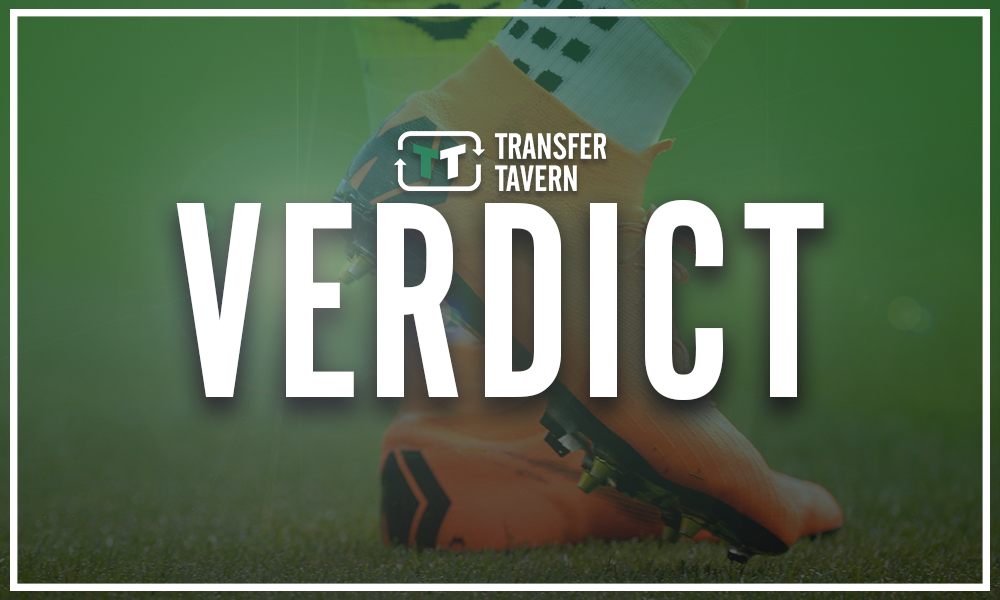 TT Verdict:
This is a hard one to compare as both players have had varied careers so far. Solanke has always been ahead of Calvert-Lewin growing up, as he has been selected for England age groups, as well as winning the Golden Boot at the u-20 World Cup.
However, Solanke has not kicked on from then, and Calvert-Lewin has had much more exposure to top level football. This may actually be because Solanke has been at better clubs, however, rather than his ability. We will now realise his full potential at Bournemouth.
Also, the fact that Solanke has cost a significant deal more than Calvert-Lewin is usually a negative in a transfer battle. But in this case, it is probably a greater indication of his potential, and the reason why Solanke wins this battle.