Chelsea take on Watford today in a perhaps the biggest game of their season to date. Nothing short of a win will do. Although it has seemed that none of those competing for a Champions League place can buy win of late, you simply cannot expect that to continue.
As stated, this one is vital.
But where are Chelsea going to get the goals from? They have scored 60 league goals this season, the lowest of the top six. Indeed, they will obviously hope that the once prolific Gonzalo Higuain can turn on the style, while they will also heavily rely on their talisman Eden Hazard.
They come up against a Watford side sitting 10th in the table, still in with a slim chance of a European spot. Troy Deeney will, as usual, lead the line. But how does he compare to the high-profile Chelsea man that is Higuain?
Let's analyse it further below.
Gonzalo Higuain
The Argentinian was brought to Chelsea in a January loan deal, in the hope that the striker would add the much-needed quality up top. Olivier Giroud is indeed a World Cup winner, but certainly not a prolific goalscorer. Higuain was deemed an ideal choice for manager Maurizio Sarri, after the attacker was so successful under his reigns at Napoli.
The striker, valued at £40.5m by TransferMarkt hasn't lived up to his reputation, however. In his 12 league games thus far, the 31-year-old has managed just four goals and no assists. For a man who scored 36 goals in 35 league games under Sarri, these are quite frankly woeful figures.
Most recently, he was offside more than any other player on the pitch combined in Chelsea's 1-1 draw with Manchester United. The fans have clearly lost their patience with the striker, branding him slow and lazy.
It remains to be seen whether Higuain will be in London next season. But for now, the transfer must be regarded as a flop.
TT Grade: C
Troy Deeney
Troy Deeney (valued at £9m by Transfermarkt these days) is most certainly not your modern fashionable striker. But to say he's ineffective would be lunacy. The striker has been a prominent figure in the Premier League in recent years, chipping in with 134 appearances and 37 goals.
The Watford captain has enjoyed another successful season in the league, scoring nine and assisting five. Deeney provides so much to the Watford team. Not only is he captain, but he utilises his strength and composure effortlessly to their advantage. Without a doubt, the Englishman must also be labeled as a big game player.
Deeney will certainly go down as a Watford legend upon the completion of his career. The 30-year-old has been influential in so much of their success in recent years. Despite the high-profile reputation that follows Higuain, one would have to argue that Chelsea would be better off with Deeney in their ranks.
TT Grade: B+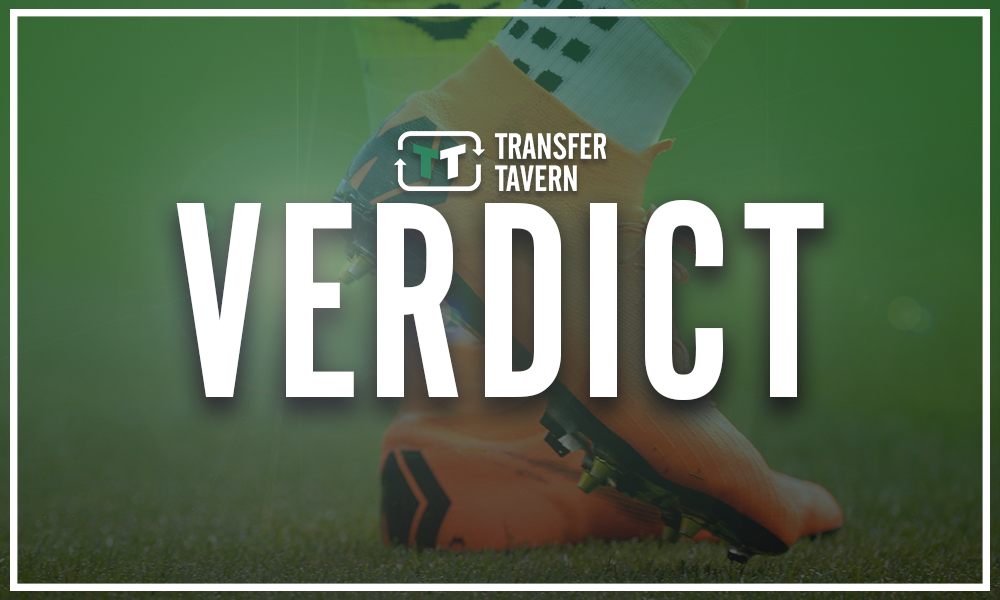 There we have it, Deeney takes the win. Who would have thought that when Higuain was brought to the club? However, it's an irrefutable truth – Higuain simply hasn't lived up to the hype.
With a £31.5m valuation difference between them, it appears the Argentine is pulling the wool over everyone's eyes…
Chelsea and Watford fans, what do you think? Would Deeney get in the Chelsea team ahead of Higuain, or is that simply fantasy?