Leicester host Man United today with both clubs in different moods- Leicester will be buoyed by the draw against Liverpool, while Man United will be frustrated by their draw to Burnley. 
Key to both teams getting a result today will be defenders Harry Maguire and Phil Jones. Both were teammates in England's World Cup last year, so let's compare these two transfers…
Harry Maguire
When Leicester signed Maguire from relegated Hull in 2017 for £12m, it was a deal that perhaps crept under the radar.
The defender was extremely promising for Hull in their troublesome season and was destined to stay in the Premier League, but he wasn't snapped up by one of the top six clubs in England.
But over his season and a half at the King Power Stadium, Maguire has proven to be an extremely resolute and successful defender.
Not only has he performed well for The Foxes, but the 25-year-old became somewhat of a cult Hero during the 2018 World Cup where he was a rock at the back for England.
Leicester can be extremely proud of this purchase.
 TT Grade: A
Phil Jones
When Man United signed the 18-year-old Jones from Blackburn Rovers in 2011 for a fee of £16.5m, he was regarded as one of the country's up-and-coming defenders.
He had impressed Sir Alex Ferguson when United faced Rovers the season before and his performance was that remarkable that the Scot needed to sign him.
Of course, when you look at Jones' career at Man United, he has been successful in terms of silverware. He has won a Premier League title, an FA Cup and a Europa League title. However, this only tells half the story. It is widely regarded that Jones has never truly lived up to his potential at Man United, as he was once deemed the successor to Rio Ferdinand and Nemanja Vidić at Old Trafford. Most would agree that he has fallen short of those two legends.
Jones still features for the England team and is still a regular for Man United and for such a modest fee in this day and age he hasn't been a bad signing. But compared to the hype that surrounded him when he was bought, he has under achieved.
TT Grade: B-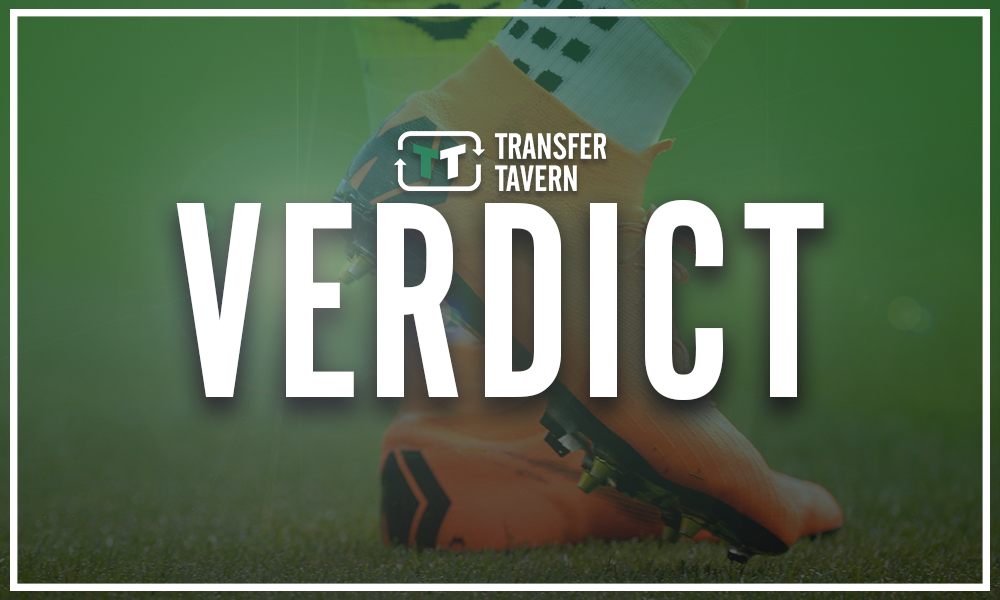 TT Verdict:
When comparing these two players, they arrived at their new club in very different circumstances. Jones was an up-and-coming 18-year-old whereas Harry Maguire was a slightly more established 24-year-old.
Due to this, Jones has always struggled to live up to the hype whereas Maguire has probably exceeded expectations. It is for that reason the Leicester man wins this battle. With United linked for a move for the England cult-hero over the course of the summer, it's becoming painstakingly obvious they should have pushed the boat out to sign him.