Tottenham and Everton face each other this weekend in a game where Spurs will want to continue their good run of form while Everton will want to pick up a crucial three points after losing to Man City last weekend. 
Spurs are on a three-game winning streak after losing to Arsenal. Over the last few weeks Mauricio Pochettino has decided to play Argentinian youngster Juan Foyth in the middle of defence to take the place of out of form defender, Jan Vertonghen.
At Everton, Michael Keane has started to emerge as one of the better defenders in the league after a tough start to his Everton career.
Juan Foyth
Last year, Tottenham paid £8 million for the Argentine defender. On his arrival at the club, the young defender didn't see much game time at the club as Pochettino slowly bedded him into the side.
He made five appearances in the FA Cup last season but this year, the young defender has established himself in the first team and has already made five appearances in the league.
As with most defenders nowadays, he's very skilled with the ball but in terms of his reading of the game, he still has room to develop. When put under pressure, he looks very shaky and doesn't have the express pace to get back into position.
At 20, there's still plenty of room for the defender to grow and therefore, Spurs fans shouldn't be too worried about his development. He should turn out to be a solid player over the years and he should eventually take over from Jan Vertonghen. The £5 million fee could begin to look like a bargain.
TT Grade: B-
Michael Keane
During his time at Burnley, Michael Keane had become one of the better defenders in the league albeit his talent was magnified by a Burnley side that always looked to defend first and score second. Burnley signed the defender for £30 million in 2017 but unfortunately, he had a fairly average first year in Liverpool.
He made 30 appearances for the club in the league last season but only really got into any form in the second-half of the season. This year, he's started to show the form that had seen Everton sign him from Burnley and as it stands, he looks as though he could be a rock for the side going forward.
His defensive awareness is brilliant, he's strong and has every talent you'd want in a central defender although his build-up play could be improved.
TT Grade: B+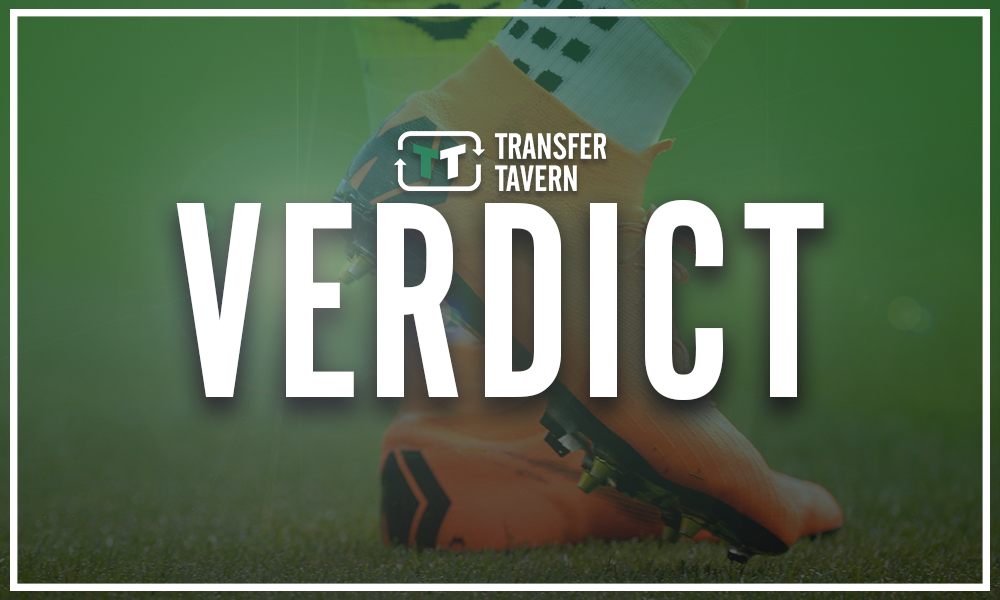 The Verdict
Due to the difference in age and experience, Keane wins this one. Foyth may turn out to be a solid defender over the years but as it stands, he doesn't compare to the England international.