Newcastle play Crystal Palace later, with a victory for either side putting them into the luxurious position of virtual safety in the Premier League survival race.
On paper, they look like two very even sides, and in what is likely to be a tight game, it could be a moment of individual brilliance that makes the difference.
Two of the most likely players to stamp themselves on the game are Matt Ritchie for The Magpies and Andros Townsend for The Eagles — and with the latter being a former player at the Tyneside club, could he be that man to come back to haunt his former side?
We look at how the pair match up coming into the game.
MATT RITCHIE
The dynamic winger has always been noted for his tireless running up and down the wing, and has a work-rate the envy of other players. His attitude of never giving up on a ball has often caused many a defender to make unlikely mistakes.
He is like a Jack Russell nipping at his owner's heels until he gets the treat he is craving.
He has a wonderful left foot, and is capable of putting the ball into the danger area at will. That said, he is just as dangerous when he switches to the right wing, and able to cut inside leaving defenders and goalkeepers unsure if he is set to deliver a pacy inswinging cross, or a shot on goal.
He has been a revelation this season since Rafa Benitez switched to a back three, employing the former Bournemouth star as a left wing-back.
The role suits him perfectly, with his tigerish chasing seeing him valuable in both the defensive aspect, and on the attack.
The one area that is lacking from Ritchie's game, is goals. He pops up with the odd one, but has failed to become a consistent outlet for scoring, which often puts more pressure on the front two to hit the net every week.
TT GRADE: B+
ANDROS TOWNSEND
When Townsend left Newcastle to sign for Palace, the Newcastle fans were not happy, as they had hoped he might stay and help their side get out of the Championship they had just dropped in to, and have since accused him of disloyalty as a result.
That always ensures he receives a hot reception from the Geordi fans when he faces them, and in past meetings since his departure, he has struggled to make an impact in the games. Whether that is because he struggles to shake the heat coming from the stands, or not, is not known, but from the outside looking in, it seems that he is affected by it.
But the former Spurs player is now playing consistently, and well, for the Eagles, and along with Wilfred Zaha, is a lynchpin in the side, and one of the key men that they simply cannot afford to be without.
He has started all but two of Palace's games this season, and although one of those bench appearances was at his former club Tottenham last night, it was more likely because Roy Hodgson knows that having him fit for the more significant game against Newcastle on Saturday is more important than a game at a top-four side that was always going to be a difficult ask to get a point from.
With seven goals and five assists this season, he has a knack of scoring vital goals in big games for the club, and has a work rate that endears him to fans at every club he has played.
TT GRADE: A-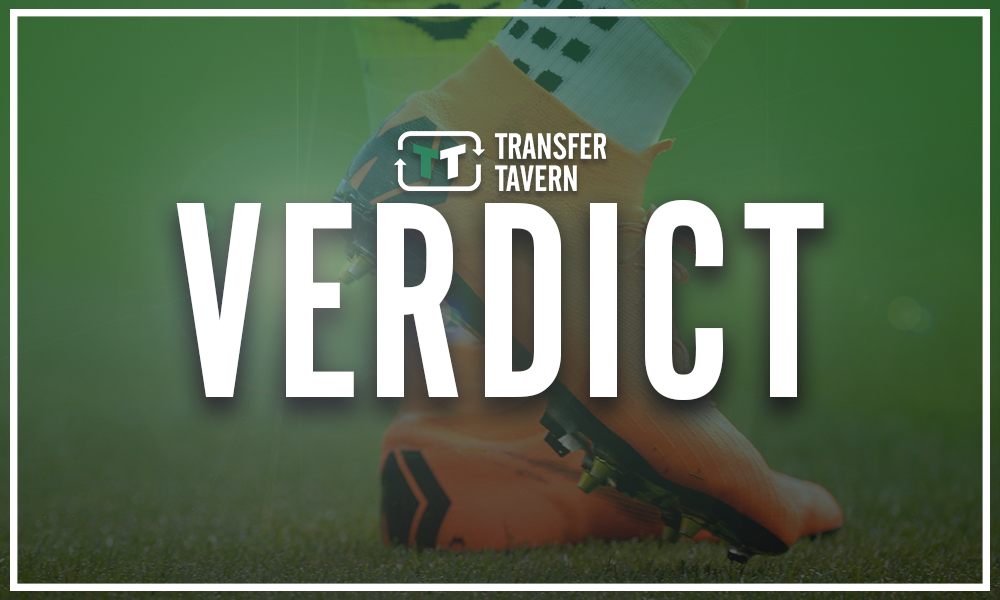 TT VERDICT:
A lot will depend on how Townsend handles the torrent of boos that will come his way — quite ironic really, considering he seems to always be linked with Benitez making attempts to re-sign him at Gallowgate, and Newcastle fans mostly wishing they could have him back.
We fancy that he will have a big game this weekend, and he could be the player to produce that moment that was mentioned earlier that could upset Newcastle fans. Indeed, anything less than a point could see the Magpies drop into the relegation picture, and having Townsend score or put in a match-winning performance would make things even worse as there's nothing fans would love more than to see him back in the black and white strips.
However, if he finds the atmosphere too hot to handle, and the disappears from the game, he will leave a gap that his teammates will find hard to fill.
Ritchie, on the other hand, will have his own questions to answer, after rumours were rife this week that he does not get along with new signing Miguel Almirón, and consequently does not give him the ball enough.
If he tries to prove a point by trying too hard to show that it is not true, it will have a negative impact on his game, and subsequently, if he does not play well, then usually neither to Newcastle as a whole.
It will be an enthralling, tight game, which could also describe the battle between these two individual stars, but we think that the visiting Townsend may be the man to watch.