The Premier League is out of Liverpool's hands.
Astonishingly, they may reach a staggering 97 points and still not win the league. What is in their hands, however, is the Champions League. After reaching the final last year, they are looking to go one step further this season. They have the formidable test of Barcelona in the way, but it's one they should relish rather than fear.
In Barcelona, they will come up against their former talisman Philippe Coutinho. Once the beating heart of Anfield, the Brazilian's departure was initially deemed potentially disastrous. However, on reflection, things worked out ever so well for the North West side.
While Coutinho hasn't yet lived up to his reputation, he may still have a pertinent impact in the fixture. He will come up against in-form attacker Mohamed Salah, who has now taken over the role as a talisman. Who is the better player of the two, however?
Let's analyse it further below.
Philippe Coutinho
Philippe Coutinho left Liverpool for Barcelona in January 2018 in a deal worth £142m. Despite the astronomical transfer fee, it was certainly risky to let a player of that quality leave the club – especially in the middle of the season. The money didn't last long however, as Liverpool brought in both Virgil Van Dijk and Naby Keita. Where Liverpool have certainly reaped the rewards from Coutinho's sale, the midfielder has not experienced the same joy.
Despite scoring eight goals in his 18 league games during his first season in Spain, the fans never felt that Coutinho had reached his potential. For such a transfer fee, nothing short of the sublime was permitted.
This season has been even more difficult for the midfielder. Coutinho has made only 21 league appearances, of which 12 have come from the bench. In that time he has scored just five goals, assisting two. It's difficult to make an argument that this is a good return, but the competition for places within the squad is fierce. Coutinho is fighting the likes of Ousmane Dembele for a starting role – not exactly an easy battle.
However, for a signing of such value, Barcelona correctly demand better figures. Yet Coutinho never actually scored more than 13 goals in a Premier League season, nor assisted more than seven. Kevin De Bruyne once assisted 16 goals in a single Premier League season, while Dele Alli once scored 18 in a single campaign.
The numbers are damning.
On the other hand, Coutinho is clearly a phenomenal talent. He's still only 26 and it would be foolish to believe the midfielder cannot regain his status as a world beater at Barcelona.
TT Grade: B+
Mo Salah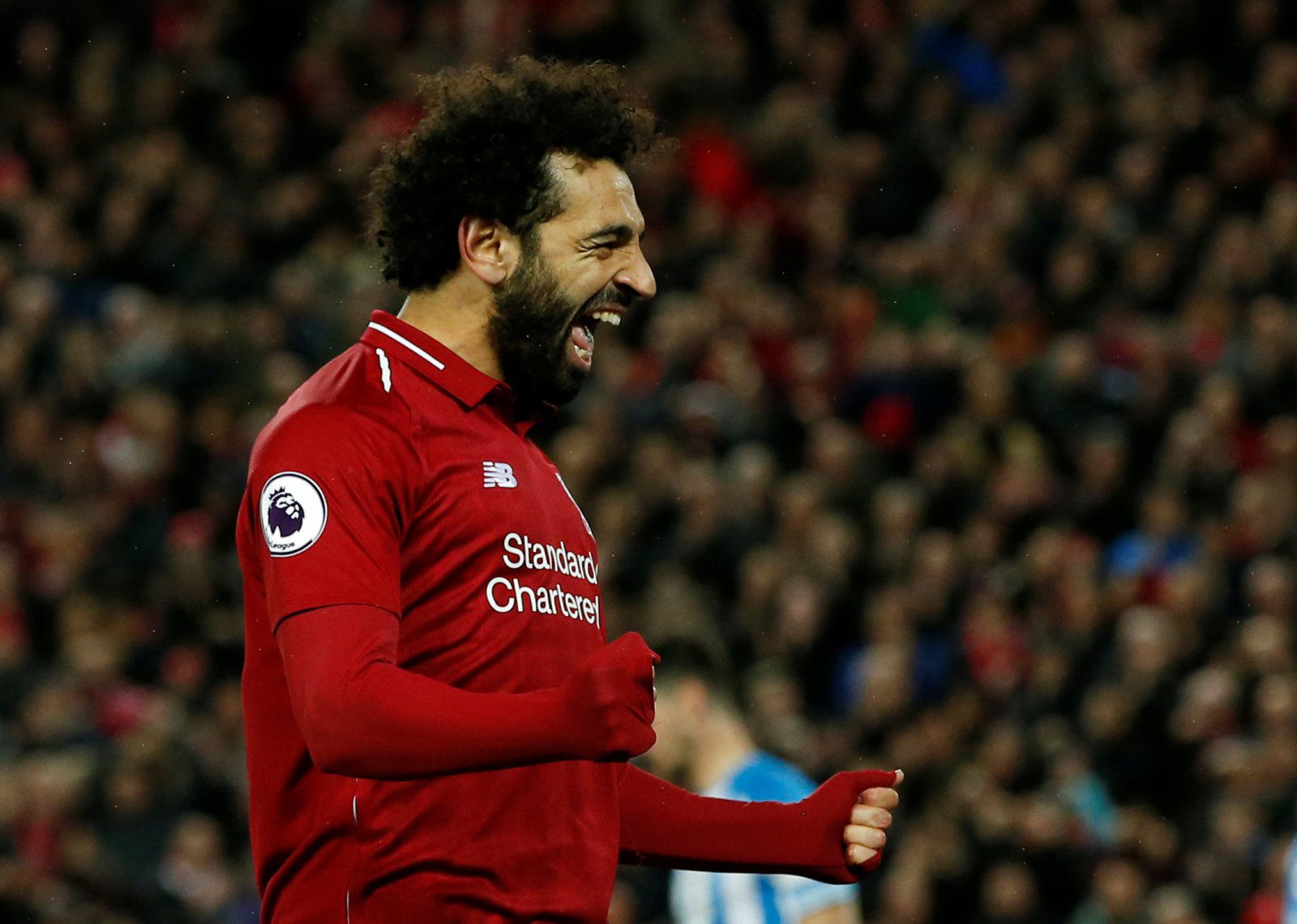 What can you say about Salah? He has been almost unstoppable since his £34m transfer from Roma, particularly in his first season. Salah scored an unbelievable 32 goals and assisted 10 in 36 games in his debut season in Anfield.
Indeed, it was a season in which the attacker received every superlative under the sun, claiming the PFA Player of the Year award. He helped Liverpool to the Champions League final, scoring 11 goals in 15 games. Despite the fact Liverpool failed to win anything, it was a tremendous season for the Egyptian.
This season has seen a slight dip in Salah's form, something that can only be expected considering the numbers he previously achieved. However, it has undeniably been another vastly successful campaign. Salah once again looks odds on to win the Premier League golden boot, while Liverpool have again gone deep into the Champions League.
Salah is now valued at £135m by TransferMarkt, his stock significantly rising since his transfer. The attacker must now be deemed as one of the most dangerous in world football. Aged only 26, the sky is the limit for Salah. What an immense signing he has been.
Since Coutinho's departure to Spain, Salah has emerged as Liverpool's talisman. Where Coutinho scored 41 in 152 games, Salah has netted 53 times in 72 games for Liverpool. The two stats are barely comparable. Yes, the ex-Chelsea man plays further forward than Coutinho ever did for Liverpool, but the numbers simply cannot be ignored. Salah has helped take Liverpool to a totally different level.
TT Grade: A+

TT Verdict:
There we have it.
Salah takes the win in perhaps an unfair battle. Where Coutinho was once indeed streaks ahead of his counterpart, Salah must now be perceived as the better of the two.
His numbers are simply too exceptional to ignore.
Liverpool fans, what do you think? Who is the better player Salah or Coutinho? Would Liverpool be a better team if Coutinho was still in the team? Comment below.