The game of the day in the footballing world is the must-watch clash between Arsenal and Manchester United, however, as a warm up to that clash fans can tune in to see Wolves travel to Stamford Bridge. The Blues will be looking to avenge their 2-1 loss to Wolves at Molineux from back in December and both sides have key men who can swing the game.
In Maurizio Sarri's corner, the lesser-spotted Ruben Loftus-Cheek simply has to be used by the Italian. With limited game time this season the 23-year-old has bagged three league goals and always looks a class above when he features. Up against him, Nuno Espirito Santo's has his own young English starlet with a double-barreled surname in the ever-impressive Morgan Gibbs-White.
MORGAN GIBBS-WHITE
Morgan Gibbs-White is extremely unfortunate with the timing of his breakthrough. The Wolves man would certainly be in line for some kind of England call-up had been coming through five years ago. However, he's set to be competing with the likes of Loftus-Cheek, Declan Rice, Sean Longstaff and plenty of other young prospects for a spot in the England team, but that won't stop him shining at Wolves.
At the tender age of just 18, Nuno is doing the right thing with his young talent. His game time has been plentiful yet he hasn't been relied upon to the point of burnout, and he's thrived in the Premier League as back-up to Joao Moutinho and Ruben Neves. His first goal in the top flight still eludes the youngster, but should he be given a vote of confidence from his Portuguese gaffer, a first league strike at Stamford Bridge isn't unthinkable.
TT GRADE: B
RUBEN LOFTUS-CHEEK
This season is one that will be incredibly frustrating for Ruben Loftus-Cheek. The 23-year-old midfielder has had to bide his time at Stamford Bridge and after last season's loan to Crystal Palace was a rip-roaring success that saw him called up to the England squad for the World Cup, he'd have likely been expecting a bigger role at Chelsea. It also didn't help his cause to see two new central midfielders brought in.
Loftus-Cheek is an incredible talent who does whatever he has to do on the pitch. The 23-year-old has it all in his locker. When in front of goal he scores, when a pass is there to be played he plays it and when his side needs another body at the back he's there. His three goals this season are made impressive when you factor in that he's started just once, and if he starts again today then it will be a league double of starts against Wolves, who would have to count themselves unlucky if that was the case.
TT GRADE: A
TT VERDICT: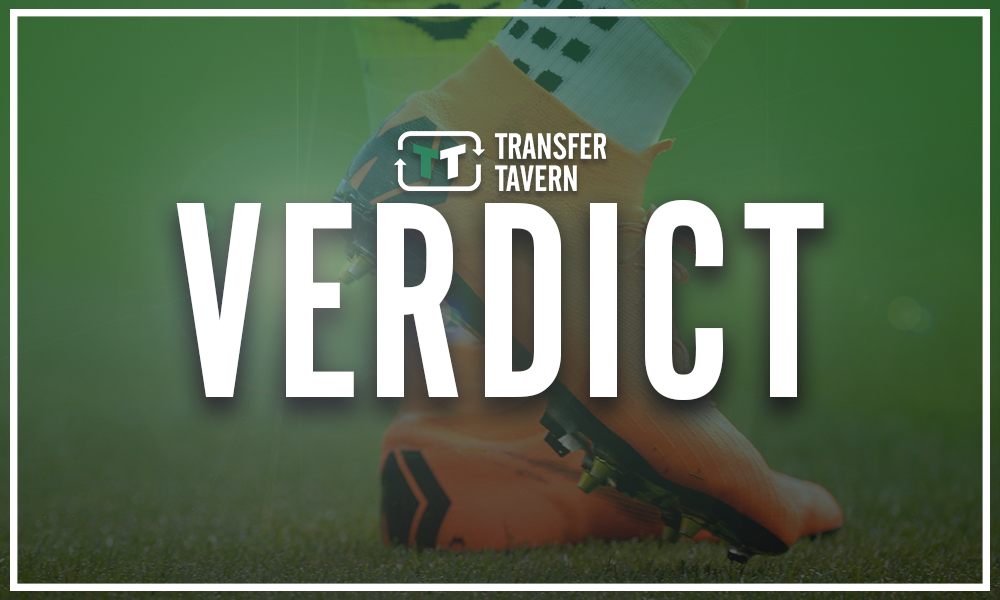 Whilst you can't take anything away from Gibbs-White, his lack of experience at the top level is what puts him behind the impressive Loftus Cheek. If they go head to head this weekend you have to back the Chelsea man, although given Maurizio Sarri's stupidity and apparent reluctance to use his versatile midfielder as a starter this season, Gibbs-White could end up starring.