Two of Europe's most renowned managers go face to face in one of the games of the season tonight. After a 1-0 defeat in the first leg of the quarter-final of the Champions League, Pep Guardiola's Manchester City men have it all to do against Mauricio Pochettino's Tottenham. 
Regardless of the outcome, one thing can be certain – this is a battle between two of the finest managers the Premier League has seen in recent years. Although working at largely different ends of the footballing spectrum, there are similarities between Guardiola and Pochettino that make them interesting to compare.
The two managers share a similar philosophy and style, both have managed in Spain and both prioritise youth. Equally, they have equally experienced the highs and lows in Europe since their arrival in England.
Forget what Guardiola did prior to his arrival in Manchester, however hard that may be. The question we're analysing here, is who has been better in Europe at their current respective clubs, Guardiola or Pochettino?
Let's take a closer look at this battle below.
Pep Guardiola
Guardiola's record is there for all to see. Despite enduring a rather turbulent first season in Manchester, Guardiola has truly stamped his authority on a City team now feared by most. They have a real chance to win the quadruple this season, a feat that would surely make this City team one of the greatest the Premier League has ever seen.
Where Guardiola has enjoyed league and cup success, European glory has thus far painfully avoided the decorated manager. In his first season in charge, Guardiola failed to win a single trophy – the only time this has ever happened in his career. City finished second in a relatively comfortable Champions League group, with former club Barcelona the only real threat.
However, they were knocked out on away goals by Monaco. At the time, this was deemed a devastating blow. Monaco went on to lose in the semi-final, but they won Ligue 1 after gaining a staggering 95 points. Perhaps this one wasn't as bad a defeat as first thought.
On to the 2017-18 season. This was one in which City were all but unstoppable. In reaching 100 Premier League points, they broke the record for the highest ever points tally. However, much to Guardiola's dismay, the Champions League continued to elude them. After a dominant group stage, the confidence was sky high.
This time, a favourable draw in Basel allowed them to progress to the quarter-finals. However, it was there that they were dismantled by English rivals, Liverpool. A 5-1 aggregate scoreline shocked the world.
Once again – Guardiola had failed.
This season, as we all know, City are once again have reached the Champions League quarter-final stage. Again it's English opposition in Tottenham.
The first leg certainly didn't go as planned for Guardiola, who finds his team 1-0 down. Of course, they will back themselves at The Etihad – but failure to do so would really be disastrous.
TT Grade: C+
Mauricio Pochettino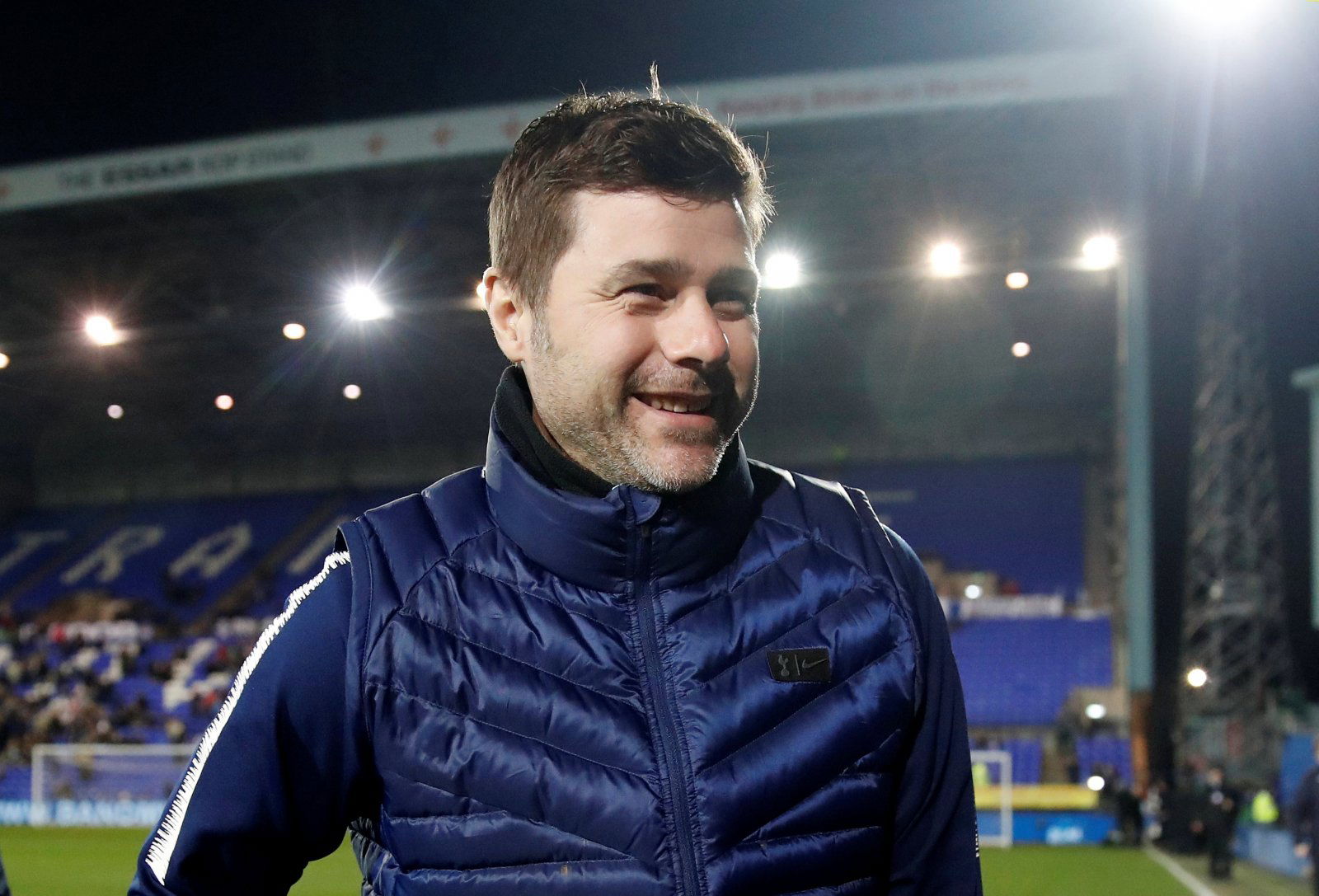 Pochettino is yet to win a trophy in his career. A damning statement. But of course, the teams he has managed simply have not had the same recourses available to him as the likes of Guardiola.
Indeed, the transformation Tottenham have undergone under the Pochettino's reign is nothing short of remarkable. His Champions League story follows a similar pattern to that of Guardiola, however.
The 2016-17 season represented the start of Tottenham's transition into their new stadium. Fans feared the worst as Champions League games were to be played at Wembley. Their worries were most certainly validated by a series of poor performances that led to an early exit from the competition. The opposition were arguably overlooked, with Monaco again catching another English team by surprise. Tottenham finished 2nd in the league however, with promise of more to come.
Spurs could not have been given a more difficult Champions League group in the 2017-18 season. With Real Madrid and Borussia Dortmund dwarfing Tottenham in recent European prowess, another early exit seemed inevitable. Tottenham more than defied that odds, however. They remained unbeaten throughout the group, dismantling Madrid and Dortmund at Wembley.
Pochettino's army had improved beyond all recognition. In reaching the last 16, Tottenham were given a tough lesson but experience is vital. Despite dominating both legs against Juventus, quick-fire mistakes allowed Juventus to progress. It was certainly a bitter pill to swallow for Tottenham fans.
Now, we again get to the current season, and Tottenham could not have made a worse start. 1 point after three games with Barcelona to play away – surely Tottenham were doomed. Tottenham somehow defied the odds, claiming two wins and a draw in the remaining games. They subsequently defeated Dortmund 4-0 in a truly mature performance.
The first leg against City reminded everyone once again what Tottenham are capable of. Clean sheets in 270 minutes of football against Dortmund and City is quite some achievement.
Regardless of what happens in the return leg, they can be proud of what they have achieved in this campaign.
TT Verdict: B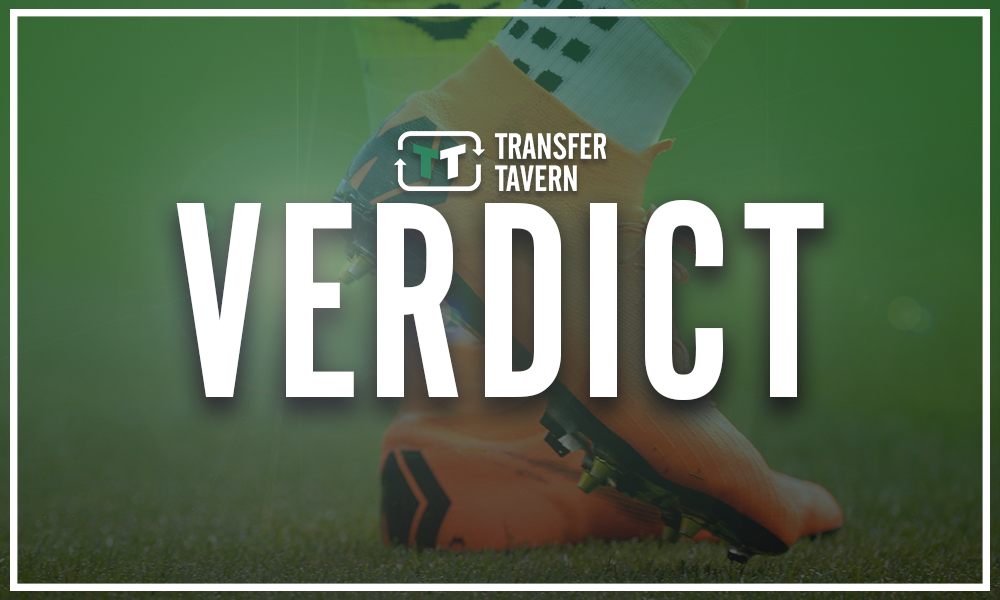 TT Verdict:
This is certainly a close one, but Pochettino nicks it due to the expectation placed on Guardiola's City. Should City crash out at the quarter-final stage again, it will be a real dent in their season.
Reaching the semi-final is very much expected of them. For Tottenham, on the other hand, it would be a remarkable achievement.
City and Tottenham fans – what are your thoughts? Does Guardiola need to progress to prove himself as the best? Does Pochettino deserve more recognition for Tottenham's European success?