TT Battles: Alvaro Morata vs Jamie Vardy
This weekend will see two of the most recent Premier League champions going head to head as Chelsea welcome Leicester City to Stamford Bridge. It will be an intriguing matchup that pits Jamie Vardy up against Alvaro Morata and with both of the strikers struggling this season, it will be an interesting game to watch.
ALVARO MORATA
To say that the Spaniard has been a flop at Chelsea would be doing it an injustice. The ex-Real Madrid man has endured hell since he switched the Bernabeu for Stamford Bridge. Whilst Morata's scoring numbers have never been enough to put him in the same category as Harry Kane, Robert Lewandowski and Luis Suarez, the Blues expected a lot better than his 22 goals in 69 games when they signed him.
The Spaniard is effective in the air and has scored a number of headers for Chelsea, but past that he's hardly shown what he can do. Whether it's the tempo of the Premier League, his lack of pace or just a massive lack of confidence, Morata has been massively below par since he made the move to Chelsea in summer 2017, and this season's tally of five goals in 14 in the league has only further highlighted that.
TT GRADE: D
JAMIE VARDY
Leicester's incredible Premier League winning sensation is the man who Claude Puel will be tasked with trying to topple Chelsea. This season has seen Vardy start slowly, and with just five goals in 13 he has a record almost identical to his Chelsea counterpart. He's bagged three goals against Chelsea in his career, though, and after being rested against Man City in the week, he could be the man to fire the Foxes to three points.
The 31-year-old striker has missed just four games this season, but his goalscoring record hasn't been what we all know it can be. In the last three full seasons that Vardy has played in the Premier League he's bagged a phenomenal 57 goals, and if he can add some more on Saturday against Chelsea to give Leicester a famous win, then he'll only cement his status as one of the best players in the Premier League outside of the top six.
TT GRADE: B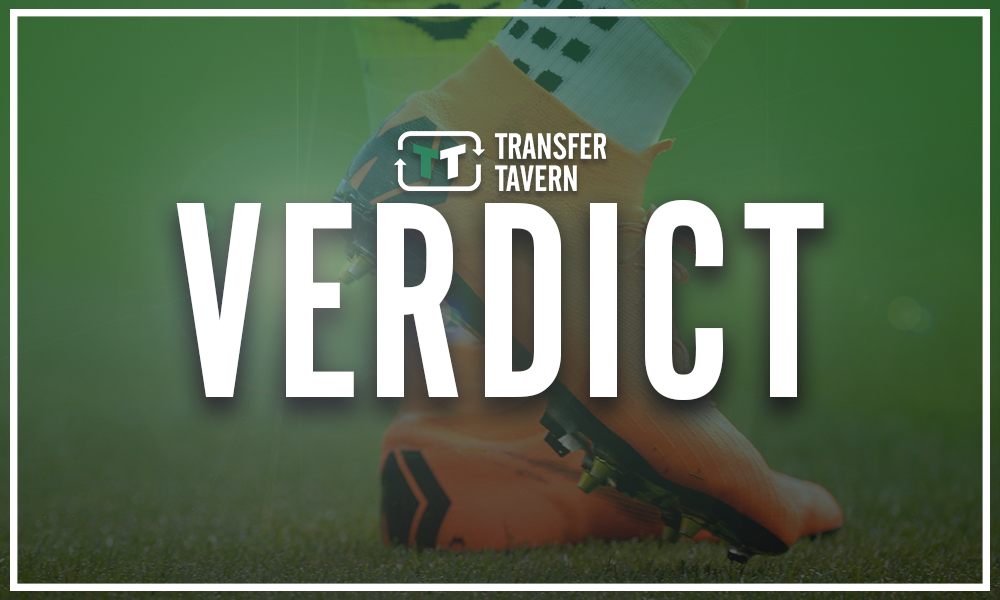 Whilst it's hard to pick a winner between two stars who are underperforming, there has to be a winner. In this case, owing to the supposed European calibre that comes with Alvaro Morata and the way he's spectacularly failed to match the levels that were thought of him, the winner here just has to be Jamie Vardy, who'll be looking to match his 2015/16 heroics on Saturday at Stamford Bridge.