No one can accuse the Man City board of pinching the pennies, especially under Pep Guardiola. With their business led by transfer master Txiki Begiristain, the Citizens have embarked on a spending spree of epic proportions over the last few seasons.
Some of Europe's best talents have moved to the Etihad since the arrival of Guardiola, with players like Bernardo Silva, Kevin De Bruyne and Aymeric Laporte all impressing during their stint in England thus far. That, in combination with the already-talented group of players at the club, with players like David Silva and Sergio Aguero, has left the club in a fantastic position.
However, it's one thing getting to the top by spending big, but it's a whole new task to stay there, and City have had to adapt their spending to achieve that goal. It's been less about spending big and more about spending well in recent years, with the club only landing players that fit their mould and pricing structure as of late.
That system hasn't always been a joy for the club, though. It's meant that they've missed out on some top targets, with players like Jorginho and Alexis Sanchez moving to other clubs despite interest from City. Naturally, this has been a blow, but the club haven't dwelled, and now, their patience is paying off.
That's because, according to ESPN, the Citizens are closing in on a deal for Atletico Madrid ace Saul Niguez. Saul has been in good form for Atletico this season, and according to ESPN, he's open to leaving the club – with City a fine destination for the Spaniard.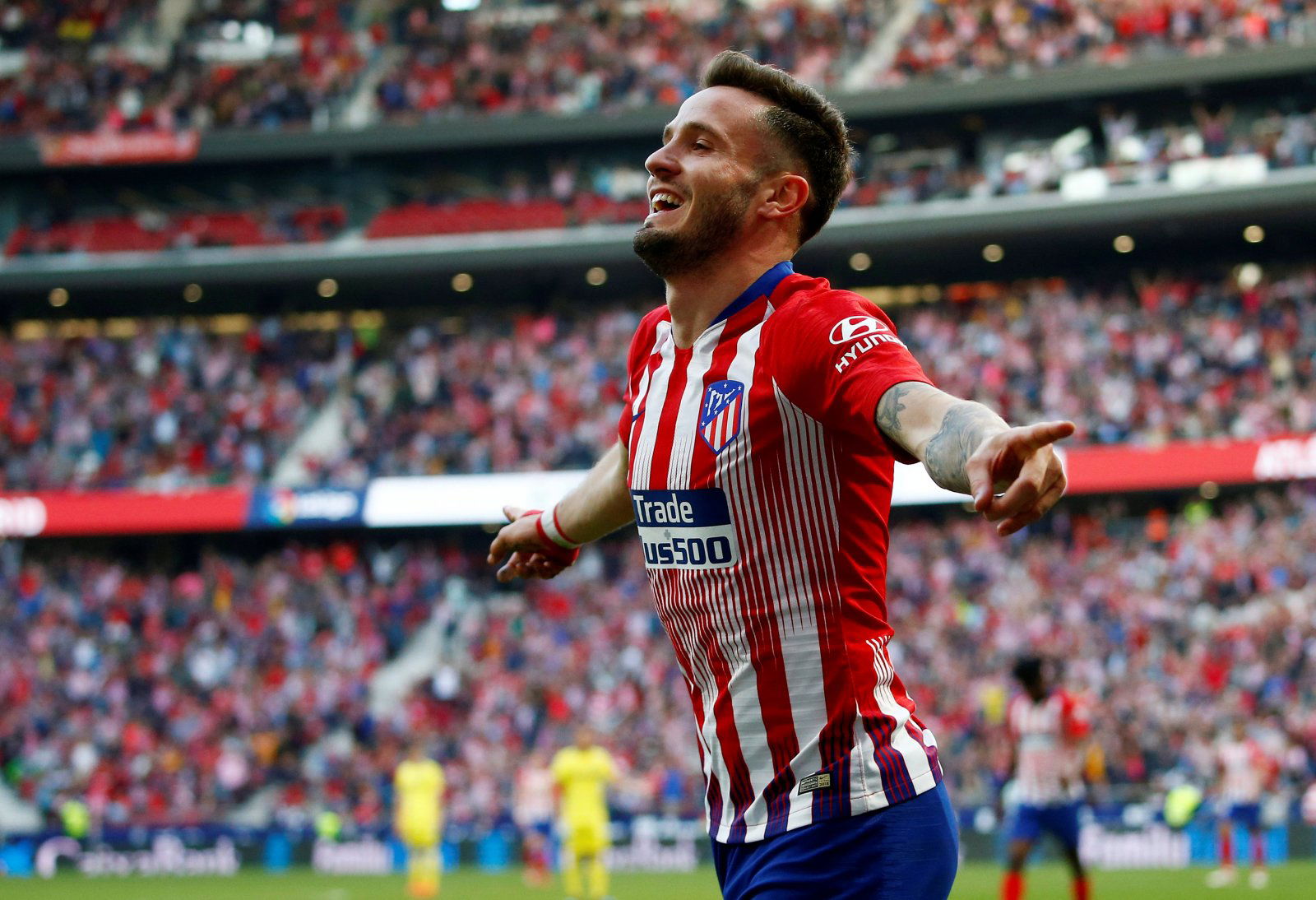 It's been a long time coming, but it seems as though Man City have finally identified their ideal transfer target. Fernandinho has been edging closer to beyond his peak over the last year or two, and City have needed to replace him for some time. However, having been unwilling to be overzealous in their pursuit of Jorginho, they left Chelsea to seal that deal – which was undeniably frustrating at the time. Now, though, they'll be thanking their lucky stars – as Jorginho hasn't been able to adapt to the Premier League as well as Chelsea will have hoped, whilst Fernandinho has gone from strength to strength this term, with a new midfield signing this summer making arguably more sense than it did last summer.
Beyond all of that, though, it's clear that Saul is a fantastic fit for the City first team. He's an able midfielder with offensive magic on his mind, though he's also capable defensively. A central midfielder by trade, he's best utilised as the link between the attack and the defence, much like Fernandinho, and he's able to make use of his good range of passing and solid dribbling to make an impact going forward. Though not a natural tackler, his good positioning and awareness both mean that he's able to sniff out danger before it becomes an issue; and that makes him the perfect replacement for Fernandinho. On top of that, with 3 goals and 1 assist this term, he's able to have a big impact going forward if the game allows it.
It would have been easy for Man City to throw millions at players like Jorginho in search of their long-term replacement for Fernandinho, but that didn't appeal to the club. Instead, they waited, and they waited, and they've sourced a replacement that, in theory, they're edging closer to signing. If they're able to get this deal over the line, the club deserve so much credit. They're conducting business like nobody else in the Premier League, and that's highlighted by how successful practically every recent deal they have made has been.
Thoughts?